Jerry Weissman is among the world's foremost corporate presentations coaches. His private client list reads like a who's who of the world's best companies, includingthe top brass at Yahoo!, Intel, Intuit, Cisco Systems, Microsoft, Netflix and many others. Jerry founded Power Presentations, Ltd. in 1988. One of his earliest efforts was the Cisco Systems IPO road show. Presentatons in ActionFollowing its successful launch, Don Valentine, of Sequoia Capital, and then chairman of Cisco's Board of Directors, attributed "at least two to three dollars" of the offering price to Jerry's coaching. That endorsement led to more than 500 other IPO road show presentations that have raised hundreds of billions of dollars in the stock market. In this interview, Jerry discusses his new book: Presentations in Action: 80 Memorable Presentation Lessons from the Masters.
---
Bruce Gabrielle is president of Insights Works, a market research firm in Seattle specializing in the high technology industry where he regularly creates and presentsboardroom-style PowerPoint reports to executives. Bruce is author of the business book Speaking PowerPoint: the new language of business which describes a 12-step process for creating clearer and more convincing boardroom PowerPoint presentations in less time.
In this interview, Bruce discusses his book, and how people can create better PowerPoint presentations.
---
Chuck Dietrich is the CEO of SlideRocket, an online presentation platform founded in 2006 with the vision that provides for every part of the presentation lifecycle and helps you make great presentations. Chuck holds a BA from University of Colorado in Economics and an MBA from University of Utah.
In this Indezine exclusive interview, Chuck talks about his role at SlideRocket, how PowerPoint users can complement their workflows with SlideRocket, and how SlideRocket is continuously improving and adding new features.
---
Nancy Duarte has been a Principal of Duarte Design since 1990. Her firm is in the heart of the Silicon Valley and the client list is loaded with Fortune 500 companies. Her passion for business communications that are clear, meaningful and attractive has opened doors for her in a business world full of cluttered and complex visual communications. Nancy's much awaited book Resonate has just been released, and is a prequel to her best-selling book, slide:ology. In Resonate, Nancy looks at the concept of creating better stories so that you can end up with more effective presentations.
In this Indezine exclusive interview, Nancy discusses Resonate and more.
---
Nancy Ancowitz is the author of Self-Promotion for Introverts ® which was picked as one of the best books of 2009 by Publishers Weekly. She is a business communication coach specializing in career advancement and presentation skills. Her clients range from CEOs to emerging leaders in the business and creative worlds. In this interview, Nancy talks about her book, about being an introvert, and about how introverts can become better presenters.
---
Carmine Gallo is a communications coach for the world's most admired brands. His client list includes Intel, Chase, Barclays, IBM, Nokia, and many others.He is an Emmy award-winning journalist and former anchor, host, and business correspondent for CNN, Fox, CNET, and CBS.
He is a sought after speaker and author of the new book, The Presentation Secrets of Steve Jobs: How to be Insanely Great in Front of Any Audience.
---
Paul Tumey is the founder and director of Presentation Tree, a 10-year old PowerPoint design company in Seattle, Washington. Paul's background includes notable achievements in graphic design, writing, public speaking, publicity, and marketing consulting. In this conversation, Paul shares some wisdom about creating PowerPoint presentations, and talks about Presentation Tree, how it was founded and the type of work they do.
---
Dr. Carmen Taran's presentations and workshops help business professionals to use communication and presentation skills to increase revenue, train or motivate others, and overall to stand out from too much sameness in the industry. A published author, Dr. Taran is frequently invited as a keynote speaker at various conferences. In this interview, Carmen talks about her book, shares ideas about creating better presentations, and then discusses imagination and sincerity.
---
Joe Gustafson, CEO of Brainshark, Inc., founded the company in 1999 to help knowledge experts accelerate the flow of information to their audiences in a highly effective format. He is an experienced leader in the technology-based training industry, and prior to Brainshark, was the founder and CEO of Relational Courseware, Inc. (acquired by Gartner). Under Joe's leadership, Brainshark has become a leader in on-demand business communications and a successful Software-as-a-Service company, with more than 1,000 world-class customers, including a third of the Fortune 100. In this interview, Joe talks about the new myBrainshark site.
---
Andrew Abela is an Associate Professor of Marketing and Chair-elect of the Department of Business & Economics at the Catholic University of America in Washington, DC, and author of Advanced Presentations by Design. His consulting clients include Microsoft, ExxonMobil, Motorola, Burger King, eBay, and Kimberly-Clark. Prior to academia, he ran the Marketing Leadership Council, was a consultant with McKinsey & Co., and a brand manager at Procter & Gamble. He lives with his wife and their six children in Great Falls, Virginia, and was born and raised on the island of Malta.
---
Jerry Weissman is among the world's foremost corporate presentations coaches. His private client list reads like a who's who of the world's best companies, including the top brass at Yahoo!, Intel, Intuit, Cisco Systems, Microsoft, Netflix and many others. In this conversation, Jerry discusses his new book: The Power Presenter: Technique, Style, and Strategy from America's Top Speaking Coach.
---
[an error occurred while processing this directive]Steffen Setzer is Director of Marketing at Canto. Canto is a leading supplier of digital asset management solutions and has been dedicated to helping customers fully utilize their digital assets since 1990. In this interview, Steffen discusses Canto Cumulus, a cross-platform solution that enables companies to easily organize, find, share, and track their ever-increasing numbers of photos, illustrations, presentations, video, audio, layouts and more.
---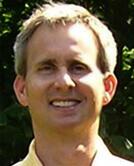 As Vice President and General Manager of ToolBook, Brad Crain is responsible for ToolBook products, including strategy, research and development, and product management. Brad previously held various positions at Click2learn/Asymetrix including Director of Learning Management Systems Engineering and Director of Enterprise Products. In this interview, Brad discusses the ToolBook product from SumTotal Systems, and its PowerPoint related abilities.
---
Lou Douros co-founded Freepath. His passion for story and compassion for digital storytellers fueled the desire to bridge the gap between content and audience. Lou contributed to the earliest Freepath user experience. Most recently, he co-designed a site where world class, multi-format, native content could move fluidly between communicators, Freepath's social network MyFreepath. In this interview, Lou discusses the new Freepath 2.
---
The PowerPoint Content Publishing Team creates content for the PowerPoint section of the Office Online site at Microsoft.com – they are a group of six - from left to right in the small picture, they are Shellie Tucker, Eric Schmidt, Joy Miller, Mary Sobczyk, Jen Zamora, and Eric Jensen. In this exclusive Indezine interview, they discuss how they work as a team, and what factors influence the creation of new content for the PowerPoint part of the Office Online site.
---
Nancy Duarte has been a Principal of Duarte Design since1990. Her firm is in the heart of the Silicon Valley and the client list is loaded with Fortune 500 companies. Her passion for business communications that are clear, meaningful and attractive has opened doors for her in a business world full of cluttered and complex visual communications. In this interview, Nancy discusses her much awaited book slide:ology that was released this month.
---
Wendy Russell is the About.com Guide to Presentation Software. In her role as a software consultant and teacher, Wendy gives frequent presentations, coaching and offering advice to students, educators and business clientele on how to make the most of presentation software. In this interview, Wendy discusses her role as a guide at About.com, talks about PowerPoint 2007, and shares some trivia.
---
Ross Boucher along with Tom Robinson and Francisco Tolmasky comprise the team at 280North, a company based in Cupertino, United States that creates the 280Slides online presentation program. In this interview, Ross discusses how 280Slides evolved, the interface, input and output formats supported, and the response to the program.
---
Christian Lund-Sørensen is co-owner and serves as Managing Director at SkabelonDesign. He is responsible for all international activities in the company and also focus on strategic development of the company. In this interview, Christian discusses the PresentationEngine product, and how it can make life easier for PowerPoint designers.
---
Christina Deatherage serves as Vice President of Sales and Marketing for ShowLogicTM for Catevo. Prior to joining The Catevo Group, she worked for IBM/Lenovo where she held various marketing, sales and strategy positions. In this interview, she discusses Catevo's new ShowLogic presentation platform.

Read the interview here.
---
Ric Bretschneider is Senior Program Manager for PowerPoint at Microsoft and he celebrates fifteen years as a Microsoft veteran, having joined the company in 1993 to work on PowerPoint for Windows and the Macintosh. Over the years, he's contributed to the design and direction of the application, and been awarded three PowerPoint related patents. In this interview, Ric discusses his fifteen years, his involvement with PowerPoint, the MVPs, his podcasts, and how PowerPoint was named.
---
Jim Endicott is a nationally-recognized consultant, designer, speaker specializing in professional presentation messaging, design and delivery. In this interview, Jim discusses the implications of changes in this decade, the influence of technology, the sophistication of the marketplace, and the utilization of potential.
---
Katherine Murray is the author of more than 50 books on technology and writes articles for various Microsoft sites. She also writes and edits the Microsoft Mindshare newsletter and contributes articles to CNET's TechRepublic. In addition to books and articles, Katherine publishes BlogOffice, a blog sharing tips and ideas related to various versions of Microsoft Office.
---
James Gordon has been a Microsoft MVP (Most Valuable Professional) since 2000 and can be found in the Microsoft Macintosh newsgroups for Excel, PowerPoint and Word. PowerPoint users will recognize Jim as the creator of InsertPicture add-in for Macintosh. At SUNY University at Buffalo, Jim works helping faculty, staff and instructors with a wide array of technologies for higher education.
---
Johnson Yang is General Manager at NewSoft America Inc., a company engaged in creating imaging, multimedia and Internet-related software. techniques, as well as wireless projection transmitting hardware. Recently, NewSoft unveiled the WMS 100 and WMS 200 wireless projection transmitting services that let you connect your laptop to a projector without wires.
---
---