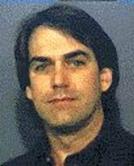 Richard Bretschneider is ten year Microsoft veteran, having joined the company in 1993 to work on PowerPoint IV for Windows and the Macintosh. Over the years, he's contributed to the design and direction of the application, and been awarded three PowerPoint related patents. Specific feature area highlights include the first Microsoft Clip Art Gallery, AutoContent Wizard, PowerPoint HTML export, PowerPoint Kiosk and Browse Modes, Document Hyperlinks, Presentation Collaboration and Commenting, and Password Protection.
He was lead program manager for PowerPoint 2003, and is one of those currently directing planning for the next version of the product. Prior to Microsoft, Richard worked at Ashton-Tate and VisiCorp.
Geetesh: What do you think is the single most important feature in this new release of PowerPoint?
Richard: You're going to expect me to say Package for CD, and that's a fair choice if you just want to talk back of the box bullet points. We like to think of performance as a feature as well. Thanks to the Watson problem reporting system we've been able to make great progress in the areas of fixing crashes and stability problems, beyond just making sure the new features we've added this release are solid and usable. Security and sustained engineering are strong concerns for Microsoft and Office and we put a lot of work into each of these this release.

On the more visible side, I'd reiterate that Package for CD will change the way people distribute PowerPoint presentations. Customers constantly related the fear that their presentation was going to look different on the recipient's machine, and that fear was justified. With Package for CD handling the link fix-up, font embedding, and of course our new and very high fidelity viewer we believe we've given users new confidence in this area. I really think it's a great feature, one every PowerPoint user can appreciate.
---
Geetesh: Can you tell us something about the MS Wish concept? Also, how do you think it makes a difference?
Richard: MS Wish is a way for our customers to give us direct feedback on how they use, or don't use, the product. Each wish is read, recorded, and analyzed when it comes time for us to update the products. It really is a tremendous aid to us to hear directly from the users about how they see us improving the value of our product.
Not only does MS Wish bring shortcomings and opportunities for advancing or correcting our feature set to our attention, MS Wish often gives us ammunition to fight for features we "wish" for as well but can't justify doing based on our personal desires. (No, we don't just push in features we want; we really do have to make sure there is a significant audience out there to justify the development cost and changes to the product.)
---
Geetesh: Tell us something about the new PowerPoint Viewer?
Richard: It's amazing how simple folks think the viewer must be. It's just PowerPoint with a few features removed, right? No, not really. We have to make sure it is manageable in size, and works in all the scenarios. A big effort is made to make sure the viewer works off non-writable media (CDs for example) and requires no setup! That last bit means a lot, because standard PowerPoint relies on tons of resources that are installed along with Office. It's a tricky development task. It's pretty amazing in the end, that you can just slip this CD into a brand new PC with nothing but Windows on it and you launch right into a full-fidelity presentation - so seamless we're actually afraid people won't notice how terrific that all is! Making it look simple is a big job, and the Viewer team certainly rose to the occasion here.
---
Geetesh: This version of PowerPoint does not introduce many new features apart from the Viewer - in fact some features like the Meeting Minder and Send To Routing Recipient have been removed. Why?
Richard: When a product gets past two or three releases you have a lot of sustained engineering and scenario balancing tasks to think about as you design the next version. It's not unheard of to remove unused features or features that support scenarios you've decided to service in a different manner, and if you really take your microscope out you'll see that to some extent almost every release. This release the development team was working on adding collaborative services via SharePoint features like Meeting's Workspaces and Document Libraries. Meeting Minder and Send To Routing were features that we could either shoe-horn into these new methods of working, or let stagnate and add to clutter of the UI, or remove. Another factor here is that we actually do review feature use after the products ship. Some of our customers allow us to provide them with special versions of the applications, and these give us back usage data on the products. So we do have a handle on how often a command is chosen, and even what commands were used "around" that command. Meeting Minder and Document Routing were features that just weren't used, and we had new and better solutions for their scenarios, so we removed them.
---
Geetesh: Many users ask for a way to save presentations to a video format or saving directly to DVD? Is Microsoft aware of this and what's being done on this front?
Richard: You know we can't directly comment on new unannounced features, and this is no exception. Saving to a video format is a very popular feature on the Macintosh version of PowerPoint (which is developed by friends of ours who share our building!) It is a high runner on the Wish list, and we're very aware of the utility of this type of export format. I think I have to leave it at that.
---