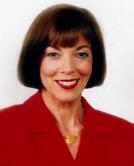 Claudyne Wilder is guest lecturer at conferences, business shows and corporate events. She recently did a web talk for The National Investor Relations Group. She is the creator of three presentation seminars: The Winning Presentations Seminar, The Winning Presentations Sales Seminar, and Creating PowerPoint Presentations That Get Your Point Across. She offers The Winning Presentations Seminar publicly about six times a year. She also licenses this seminar to companies and consultants to teach.
She is the author of two presentation books: The Presentations Kit: 10 Steps For Selling Your Ideas! and Point, Click & Wow! A Quick Guide to Brilliant Laptop Presentations.
She is the co-author of two CDs, including Slides That Win: Your Roadmap to Success. Her latest CD, Presentations in a Hurry: 26 Formats That Persuade gives you a series of professionally designed PowerPoint "shells" covering 26 of the most common presentation scenarios, from problem analysis to fund raising.
Geetesh: What interests you most about being in the presentation training business today?
Claudyne: People presenting today face more challenges than in the past. Years ago when people used transparencies to present, graphic departments made their slides, less was expected in terms of design-more was expected in terms of content. People really could spend most of their day working on what they were hired to do. Now people are forced to spend many more hours putting together presentations. Without training, most of the time, they are supposed to know how to organize the content, use PowerPoint effectively and give a talk that inspires, or at least informs the audience on a particular topic.
My challenge is to get the right people in the company to see the big picture. They need to understand that Presentation Seminars are excellent, but they don't solve the real problem that presenter's face. Here's how it works now in companies.

Joe is an engineer. He is now in charge of two teams where he has to give monthly reviews of how his teams are doing. He also has to give monthly project updates to senior management. He took a half-day course in PowerPoint. His company has a template he is supposed to use. This template has such a large space for the title that he has to squeeze his diagrams and charts on the slide. He has no idea how to organize all the information so his slides are like paragraphs put into bullet points. He spends about three to four hours putting together each of his three PowerPoint presentations he must give every month. That is nine to twelve hours a month working in PowerPoint.
Multiply this experience of Joe's by 40 engineers in the company and now we have 360 hours a month that these employees are spending on creating PowerPoint presentations that are basically reviews of their work with ideas on how to move the project along. I cannot understand why no one in upper management is trying to figure out another way for these talks to be created and given.
This may seem like a lot, but it is not. One engineer I coached was spending 5 hours putting together a talk. He took a PowerPoint course on the features, but was never really taught how to use PowerPoint-step by step-to create an effective presentation. Consequently, his weekends were spent working on his talks. He is shy and introverted so his delivery could not make up for his poorly organized and hard-to-read slides.
We won't even get into the fact that much of the content presented is confusing to the audience, irrelevant, overwhelming and boring. And many slides are difficult due to color combinations, fonts too small and bizarre-looking graphical images. The millions of people who use PowerPoint are supposed to be working on work, not trying to figure out how to put an arrow on a slide? I have no idea why companies let their people spend time that way.
I see it as my job to show companies a better way in which people spend less time creating presentations, but the time they spend ends up giving them professional-looking, well-organized talks.
---
Geetesh: How do you plan on doing that?
Claudyne: There are three issues to examine. The development and organization of the content. The design of the slide. The delivery of the talk in front of an audience. Let's start with the development. Rarely are people taught in school how to organize content. If someone is fortunate, he or she has been to problem-solving courses where certain ways of examining and analyzing information is taught. Some of these processes show how to put together a logical talk. But even then, this has to be done on one's own after the course. Over the years I have watched hundreds of presenters and see the types of presentations they give. In 1990, I wrote a book called The Presentations Kit: 10 Steps for Selling Your Ideas. In this book I list 10 formats-outlines-for how to organize data. These were the common scenarios I saw in business from recommending a strategy to communicating bad news.
---
Geetesh: How did you decide how to organize the outlines?
Claudyne: I experimented in my classes. I created a set of transparencies on recommending a strategy. I would give these transparencies to someone in my class and tell them to take their information and put it in the structure of the format. The person would use the format, then present the information. I remember one sales person. He was trying to convince his client that they should go in a certain direction. After his talk, none of us knew which direction he was suggesting and moreover, we couldn't even compare the directions and discuss them. Then he reorganized the content using one of my formats. The format gave him ideas on what information to add, keep or discard. With his second presentation using the format, wall knew which direction he was suggesting. This type of scenario is repeated over and over in my classes.
---
Geetesh: What are you doing with these outlines today?
Claudyne: With Jennifer Rotondo of CreativeMindsInc, a fantastic graphic designer, we just created a product called Presentations in a Hurry: 26 Formats That Persuade. This product takes care of the develop and design issues. First, there are the logically, structured formats to use. Second, every format has about fifteen to twenty slides professionally-designed. Most people aren't graphic designers. Why should they be expected to make professional looking slides? Why should they know which colors work? Why should they be expected to turn out slides looking like they were created using PhotoShop when all they have is PowerPoint?
---
Geetesh: Since there are not many designers in companies anymore and the graphics departments are almost non-existent, what do you suggest?
Claudyne: In Presentations in a Hurry we provide over 20 slides. The slides suggest how to organize the content and they also have designs people can use. Arrows on the slides let people just put their content in. Tables are set up so the content only has to put in. I suggest every company create their own library of slide looks. For example, there can be a white look and a color look. In that file could be over twenty different slide looks available for use.
---
Geetesh: Don't some companies do that?
Claudyne: In my work, I have only seen one fantastic slide library by a company. I was very impressed. They had all these great looking tables, arrows etc on many slides. There was plenty of space to put the content. They didn't expect people to do anything but put in the content. I have heard from other people that Dell and General Electric have specific rules and guidelines for putting together presentations and giving them. I personally have not seen what these companies do.
---
Geetesh: What has led you to this point in your career looking at an organization this way?
Claudyne: I have a master in organizational development so I'm always looking at the whole organization and seeing how the communication process is working. In a class I ask myself, "What is a more effective presentation process this company could use?" I now offer a Presentation Productivity Process where we survey employees to find out what's happening with presentations in the company, then we customize 6 to 8 formats to put into the company look. People are trained on how to use the formats for all types of company presentations—both internally and externally.
I have danced all my life-ballet, jazz, African, improvisational, cabaret style and have now become a passionate, fanatical Argentine Tango dancer. The dancing helps me teach people how to change the pace of a talk…not to have it be all the same. I talk about this change of pace with the voice, the body movement, the slide look and the content organization.
---
Geetesh: So what would your ideal company do about presenting?
Claudyne: I have a vision. First, I see companies choosing ways to teach their people to present information. For example, a research company would certainly want such formats as Research Assay and Recommend a Strategy for the researchers. They would also need other formats such as Company Overview, Project Update and Communicate Bad News.
Then they would put together within each of these formats a library of slide looks. For example, in our formats with dark backgrounds that usually have some type of design on the background, we also provide a plain dark and plain white background so that diagrams, charts and images can be put on a background that does not interfere with seeing the data. After these formats are created, people are trained in how to use them. We've created a survey and my first suggestion is to survey the company employees to see how they are now putting together their presentations. This survey is on line for anyone to take. Feel free to take it. There are free templates and Flash downloads and my ten steps to successful presentations job aid sheet.
---
Geetesh: You spent a lot of time talking about PowerPoint and the organization, but what about delivery? Can anyone be a good presenter?
Claudyne: In my experience almost anyone can be taught the basic skills of how to present effectively such as start and end most of your sentences really looking at someone, speak loudly enough so people can hear, pause between your major thoughts. These are skills. If someone is introverted and shy just to do these skills well is enough. If someone is a motivational speaker then certainly there are many more skills needed.
Also, there are performance and interactive presenters. A performance presenter likes the stage and feels most comfortable when everything is scripted. The person comes across smooth and confident. This person may not be that comfortable with questions as the answers cannot always be scripted. An interactive presenter would love to just stand up and take questions. The person is most comfortable when interacting with the audience. In reality, most presenters have to do a combination of the above. For example, an interactive presenter can start a talk by asking the audience questions and hearing from them. A performance presenter can ask that people hold their questions until the end of the talk.
---
This is the original page. An AMP (Accelerated Mobile Page) version of this page is also available for those on mobile platforms, at An Interview with Claudyne Wilder.