Bill Odell has over 18 years of technology marketing and sales experience, and is currently the Vice President of Marketing at Latitude Communications, a provider of fully integrated web and voiceconferencing applications based in San Jose, CA. Prior to joining Latitude in 1996, Bill held positions as Director of Marketing and Director of National Accounts with Compression Labs, a pioneer in the video conferencing industry. Prior to joining Compression Labs, Bill was with Sun Microsystems, where he was a Senior Product Manager in Sun's storage products group.
Geetesh: How big is the online rich media market?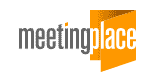 Bill: The "online rich media market" includes rich-media conferencing as well as rich-media content creation and publishing. From a rich-media conferencing perspective, the market includes voice conferencing, web conferencing, video conferencing and to a lesser degree, instant messaging. The worldwide market for these solutions is in the billions of dollars. The rich-media content market, on the other hand, is relatively new and best defined by the over 10 million potential business and education users that need to produce and deliver rich-media content.
---
Geetesh: How does Latitude want to place iCreate - as a mainstream product or something in a niche market?
Bill: iCreate is a mainstream solution for business and education users, primarily in the areas of training, e-learning, marketing, sales and corporate communications. iCreate is highly complementary to the rich-media conferencing capabilities of MeetingPlace.
When we looked over the landscape in the presentation world we saw a great number of PowerPoint users - 250 million. We also saw a huge number of specialized learning authors. The biggest challenge for these authors was converting 'dumb' PowerPoint content into 'smart', trackable interactive content. This is where iCreate comes in, allowing subject matter experts to create smart, trackable content in PowerPoint and with very minimal effort. Only now, we can work with Rich Media and use PowerPoint as the starting place, reducing our development and content life cycle from months to days.
---
Geetesh: Tell us something about iCreate and MeetingPlace and the synergies Latitude can harness from solutions that require both of them.
Bill: MeetingPlace and iCreate are in many ways designed to solve the same business problem--cost effectively interacting with and communicating rich content to distributed groups of people. For example, consider a training professional that needs to educate thousands of employees and partners on a new service offering. Ideally, the trainer will hold live sessions with every audience member, but logistically due to schedule conflicts and limited resources, other approaches are needed.
By using a solution like iCreate, one can readily produce highly compelling training content, including audio, animations, Flash simulations, video and interactive quizzes and surveys. This content can then be easily repurposed for on-demand access at the audience's convenience via the iCreate server or delivered live in a virtual training session using MeetingPlace web and voice conferencing. The trainer will also have the ability to measure how many people were trained, as well as how effective the content was.
---
Geetesh: Every vendor seems to approach online media delivery technology in a different way - using Flash, Java or WindowsMedia. While this provides the end user with more choices, it also shows lack of standards. What do you think?
Bill: Today, the most ubiquitous of these technologies is Flash, and applications that leverage it without being encumbered by less ubiquitous technologies (e.g. also requiring Windows Media for video content), offer the greatest probability of an audience successfully accessing the rich content being shared. A more ubiquitous standard may evolve, so buyers should be looking for products that are not locked into a particular media format. For example, the MeetingPlace iCreate architecture first converts PowerPoint to XML, which can then be converted to Flash or whatever becomes the next most ubiquitous format.
---
Geetesh: Why do all rich media solutions emanate from PowerPoint rather than any other application?
Bill: PowerPoint is the de facto standard for presentation-related content authoring. The average computer user can readily produce a basic PowerPoint presentation with text, graphics and in some cases, animations. Users don't want to learn a new, separate tool to go beyond what PowerPoint offers. They are willing to adopt products that allow them to produce more compelling content while leveraging what they already can do in PowerPoint. Another important factor is that millions of PowerPoint presentations already exist, and users don't want to spend time recreating their content in another tool.
---
Geetesh: What type of support system is in place for iCreate?
Bill: Customers of iCreate are supported by Latitude's world-class support organization. Since Latitude was born over 10 years ago, we have retained over 95% of our customers. This is largely the result of our success in supporting customers.
---
Geetesh: Would you like to share some trivia about some non-conventional use of iCreate?
Bill: Rich-media newsletters come to mind. Instead of sending text-based e-mail newsletters like every other company, a marketing group can use iCreate to generate dynamic, interactive newsletters that play audio, Flash and even video as soon as an e-mail is accessed. Another example is a sales person using iCreate to share product or service information with a prospect. Using iCreate's notification and tracking capabilities, the sales person will know when the prospect accesses the information and can then promptly follow up to move the opportunity along. Additionally, the SmartObject framework built into iCreate offers limitless opportunities for other new and exciting applications. For example, iCreate could be integrated with a company's CRM system so that presentations including sales or customer data would reflect real-time information.
---
This is the original page. An AMP (Accelerated Mobile Page) version of this page is also available for those on mobile platforms, at An Interview with Bill Odell.