Michael Power is the founder and Managing Director of Neuxpower, a software solutions company based in the UK. Neuxpower custom-build both stand-alone applications and add-ins that enhance existing software such as Microsoft Office.
Their commercially-available PowerPoint optimizer, NXPowerLite, radically reduces the size of PowerPoint.
Geetesh: Tell us about Neuxpower and what inspired NXPowerLite?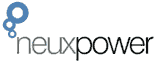 Michael: Neuxpower was formed in 1997 with the aim of helping businesses improve their productivity and derive more benefit from their existing software spend. We custom-build both stand-alone software applications and add-ons that enhance existing off-the-shelf software. One of our clients was telling us about a huge PowerPoint presentation that he had received and spent a considerable amount of time optimising manually. He asked us if there was anything we could do that would help him with this process. After doing some preliminary research, we decided that there was a large market for such a utility and NXPowerLite was born.
---
Geetesh: What type of technology works behind the scenes in NXPowerLite?
Michael: NXPowerLite is a stand-alone utility, written in C++, that examines every graphic and linked or embedded object in a PowerPoint file, intelligently selects the most effective file format and compression level for each and then automatically converts them. This ensures the smallest possible file size is achieved, whilst maintaining the quality of your presentation. The physical size of each image is altered to the size that it will actually be displayed at within the presentation. Each image is then cropped at the points specified by PowerPoint. If NXPowerLite encounters any embedded objects such as Excel charts, Visio drawings or Photoshop images, it will ask the user if they wish to flatten them. Once all graphics and embedded objects have been optimised, NXPowerLite displays the size of the original presentation, the size of the optimized presentation, and the percentage size reduction achieved.
---
Geetesh: How has the response to the product (NXPowerLite) been?
Michael: Excellent! We have had a great deal of positive comments and feedback on the product. Although it is possible to manually achieve the same results as NXPowerLite, it takes a lot of time and knowledge to do so. People love the fact that they can just drag and drop their PowerPoint file onto the NXPowerLite icon and let our software take care of everything for them.
---
Geetesh: What is your customer support infrastructure like?
Michael: We provide a high level of e-mail support to all registered NXPowerLite users, as well as maintaining a comprehensive FAQ list on the NXPowerLite website. Our aim is to ensure we have the best, most stable product out there. The information that our support team receive from NXPowerLite users is absolutely vital in helping us achieve this goal. Whenever an issue is raised that we feel should be resolved within the product itself (such as somebody discovering a bug or a type of embedded item that NXPowerLite is not aware of), we release an updated version of the software, which is made available free of charge to existing users.
---
Geetesh: Tell me something about your customer base and how they use NXPowerLite - also do you have any trivia you would like to share?
Michael: The NXPowerLite customer base is primarily corporate, military and education. We do have a large number of home users, but by far the most purchases have been by organisations. Corporations are mainly impressed with the savings they are making in time and bandwidth costs - one company claimed that the software paid for itself in the first five minutes alone! The Canadian Navy is using NXPowerLite to reduce the size of graphic-heavy presentations before sending them to and from their ships. We were also contacted by a bridegroom who wanted to show a PowerPoint presentation at his wedding. He was panicking that the 300MB presentation was too large to run on his laptop. NXPowerLite got it down to 3.5MB!
---
Geetesh: What future plans do you have for this product?
Michael: Once PowerPoint 2003 is released later this year, we will strive to ensure that NXPowerLite is 100% compatible with it. We are also considering a 'professional' version of NXPowerLite, which will contain a number of advanced features such as batch conversion.
---
Geetesh: Any other PowerPoint products in the pipeline?
Michael: Not as yet. This year we are committed to full PowerPoint 2003 compatibility for NXPowerLite, as well as our ongoing client work. However, we do have some ideas for a new product next year. As soon as I am able to provide any further information, you'll be the first to know.
---