Christina Deatherage serves as Vice President of Sales and Marketing for ShowLogicTM for Catevo. Prior to joining The Catevo Group, she worked for IBM/Lenovo where she held various marketing, sales and strategy positions. Tina brings over 10 years' experience in the technology industry, including positions with software and hardware companies. She has a wide array of expertise in market planning, product/service launches, sales strategies, and strategic planning.
Geetesh: Tell us more about yourself, and your work at Catevo.

Christina: Ever since I was a child I have loved technology. In college and graduate school, I studied communication and was heavily involved in website development when the Internet first started taking off. After graduate school I handled sales and marketing for a small software company and learned a great deal about software development. Next, I moved to IBM where I held various marketing and strategy positions that I continued with Lenovo when my division was acquired by them. After spending nearly 14 years with technology companies, I decided to expand my experience; I wanted to connect directly with customers in more of a business development and sales aspect. I wanted to be on the street.
I found The Catevo Group and immediately felt very at home leading business development efforts in this marketing, advertising and public relations firm backed by a strong technology focus. Catevo had developed a software tool for one of its customers and we began using it in our business development efforts to showcase our services.
Every time I went on a sales call, people would ask about the tool we were using. My wheels started turning, and I did an opportunity analysis of the marketplace. While there were many offerings, none functioned like ShowLogic. Shortly thereafter, I assumed the role of managing the technology and consulting teams at Catevo, so I enlisted the help of the developers to fine tune the product. I am now in charge of the sales and marketing for ShowLogic and lead the development and support of the application.
---
Geetesh: You just launched the ShowLogic presentation platform. Can you tell us more about this tool.
Christina: ShowLogic is a software tool that offers sales and marketing professionals the ability to effectively organize and present information. I believe what makes it so unique is its ability to turn a pre-determined sequential monologue back into a conversation. Using PowerPoint, animations, still images and other visual media, ShowLogic can really capture an audience's attention and cater to their interests. And, depending on the situation, ShowLogic can also be used with a touch screen so that your audience can navigate through your media independently.
The ShowLogic presentation platform includes three primary components:
ShowLogic Administrator – Allows a designated administrator to create, organize and modify presentations and various "collections".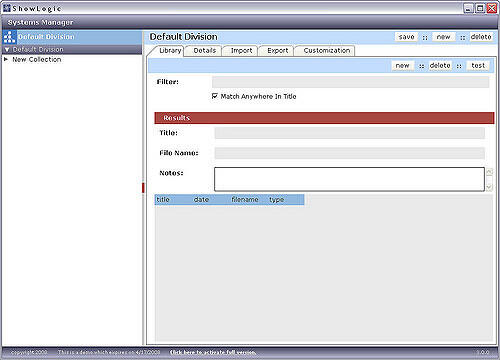 Figure 1: ShowLogic Administrator
ShowLogic Presenter – Allows additional users to share the presentation with the audience; users don't have the ability to modify or change media or the structure of the presentation.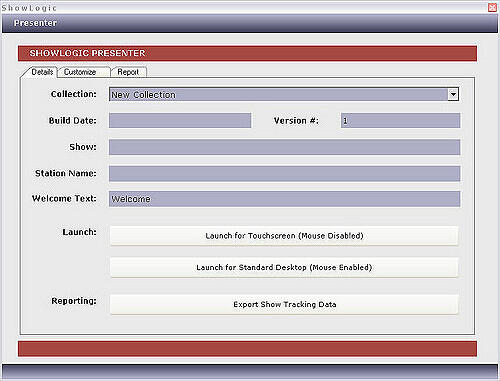 Figure 2: ShowLogic Presenter Launcher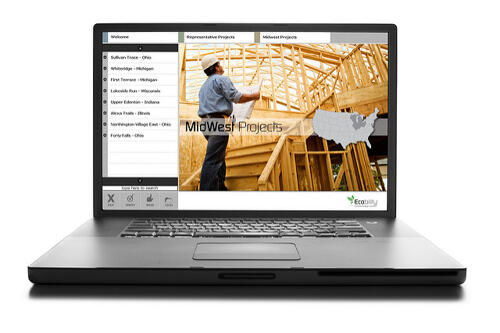 Figure 3: ShowLogic Presenter
ShowLogic Importer – Allows presenters to package and quickly add additional presentations to their presenter library.
---
Geetesh: What are the features that set ShowLogic apart from any other similar platforms.
Christina: With ShowLogic, you lead the conversation: You can create a true dialogue – supplemented with rich media – by accessing elements in any order, at any time.
Complete integration: You can store, access and present an incredibly wide range of media files in a single player (everything from PowerPoint® presentations to Flash® animations to Windows Media® videos and more).
Painless Customization: You can easily personalize the ShowLogic interface itself for your organization or each presentation session. Communicators can quickly copy, rearrange and facilitate the same presentation in many different ways.
Built-In Surveying & Tracking: Particularly useful for trade shows and gathering feedback, the survey features can be used before, during or after a presentation to identify what matters most to your audience and capture their reactions to your materials. Separately, ShowLogic also tracks each presentation: every move, the sections of greatest interest, the time spent on each page, and answers to the survey questions are automatically captured for later analysis.
You control the message: Because editorial control rests with the administrator, you decide which content your colleagues (as presenters) can and can't change.
---
Geetesh: What support services do you provide for organizations that want to deploy ShowLogic?
Christina: Customers who purchase ShowLogic are entitled to online support, phone support and email support when they sign a software license and maintenance agreement. They also receive free upgrades and software updates as long as they are up to date on their maintenance.
In addition to standard support, Catevo provides training, installation and customization services. We want our ShowLogic customers to have success using the tool and tailor these services to meet our customers' needs. Also available are branding and skinning, interactive media development and a number of other complimentary services that can help customers get the most value out of ShowLogic.
---
Geetesh: How does ShowLogic add value to content saved as PowerPoint presentations? Does it complement PowerPoint?
Christina: I would say ShowLogic is like a supplement to PowerPoint. If a presenter has several types of supporting media, ShowLogic can be an excellent repository for housing and presenting that media along with the PowerPoint presentation.
When an individual creates a PowerPoint presentation, they may want to share supporting files. Depending on the file, they can embed the supporting material in PowerPoint or house it externally and jump between the slides and other applications to highlight what they are discussing.
With ShowLogic, the supporting media files as well as the PowerPoint presentation itself are all hosted within a single environment that allows the presenter to move between them seamlessly. There's no chance of accidentally showing the boardroom the non-business background on the presenter's laptop.
In addition, with ShowLogic's touch screen capability, individuals can self-navigate through a presentation without having to know the entire presentation design.
With ShowLogic's backend tracking, a presenter can easily analyze which parts of the presentation an audience was interested in so you know how to follow-up with that individual after a meeting.
---
Geetesh: Do you want to share some trivia with Indezine readers on an unconventional use of ShowLogic, some future plans, or any message you have for them?
Christina: I recently used ShowLogic to showcase images of my family vacation to Disneyworld. I created sections for each park and then loaded the images into ShowLogic so I could share them with family and friends. It was similar to having an online photo album, but better because it allowed me to easily organize my photos and access them quickly, regardless of the format.
ShowLogic has a number of different applications. We have found that people who gain the most benefit are those that combine several different types of media such as PowerPoint, animations, still images, charts and websites. By varying the types of media, moving easily between that media and allowing the audience to drive the conversation, users are sure to keep an audience connected and excited about the information being presented.
---
This is the original page. An AMP (Accelerated Mobile Page) version of this page is also available for those on mobile platforms, at An Interview with Christina Deatherage.