June 29, 2015
After you install PowerPoint for iPad, the next thing you want to do is run it! However, running the program for the first time is a little different and requires that you understand about creating an account, signing in, etc. And yes, you can still use the program without signing in – but in the long run, if you want to use PowerPoint to its optimum – then you must make yourself familiar with these tasks.
Learn what happens when you run PowerPoint on iPad for the first time.
---
June 29, 2015
When you use the Pen and Highlighter tools to annotate, you are provided an option to save those annotations when you exit Slide Show view. If you do opt to save them, then you will actually open doors to new capabilities that will allow you to edit these annotations – in fact you can also change these annotations to shapes and work more with them!
Learn how to edit your Pen and Highlighter annotations in PowerPoint 2013.
---
June 26, 2015
For a long time, PowerPoint and other Microsoft apps were absent from Apple's App Store, and tons of wannabe programs filled in the vacuum created by the absence of PowerPoint on the iPad. Of course, this situation has since changed! To install PowerPoint on your iPad, you must first be sure that your iPad is compatible. At the time of writing, you need a device that runs Apple iOS 7 or later.
Learn how to install PowerPoint on an iPad.
---
June 26, 2015
While presenting and interacting with your audience, annotation on a slide can play an important role – and PowerPoint provides you with useful Pen and Highlighter tools that can change your static slide into a whiteboard upon which you can doodle and write! In this tutorial, we will learn how these tools can be helpful.
Learn how to use the Pen and Highlighter tools within Slide Show View in PowerPoint 2013.
---
June 26, 2015
Photoshop is often to go-to program for creating quick slide backgrounds for use in PowerPoint. That's because Photoshop is full of amazing options that make creating backgrounds easy -- we already explored the Reticulation effect. As in that case, you must understand that your slide backgrounds need to remain in the "background" -- that means you must never use complicated, busy, and colorful backgrounds. The Gaussian Blur effect that we will explore today lets you create simple, uncomplicated backgrounds.
Learn how to create PowerPoint Backgrounds in Photoshop with the Gaussian Blur effect.
---
June 25, 2015
One of the most important parts of the interface within PowerPoint for iPad is the Ribbon – a typically orange area that sports Tabs with options and commands. Now this Ribbon works almost the same in PowerPoint for iPad as it does in PowerPoint instances anywhere. The main difference here is that you will have to tap to make something happen rather than click! Of course, since the options available on the iPad are fewer, you end up with a thinner, more compact Ribbon as well.
Explore the Ribbon in PowerPoint for iPad.
---
June 24, 2015
Whenever you save a file, or open an existing file within PowerPoint for iPad, you access what is called a "Place". Thus a "Place" is a location to save and access files. The question then is why do you need a Place? Can't you just navigate a file structure and save files? No, you cannot because the iPad does not expose its file structure. In addition, some Places you access on an iPad are cloud locations such as OneDrive, SharePoint, Dropbox, iCloud, etc. that are not part of the iPad's storage. So in other words, a Place is a determined and established location.
Learn how you can add Places in PowerPoint for iPad.
---
June 23, 2015
We bring you a new group on LinkedIn for all of you who use PowerPoint on an iPad or iPhone. Josh Leskar of Udemy discusses some amazing public speaking resources. These are videos, and you don't have to buy anything to see them. We then bring you an easy Photoshop technique that allows you to apply the Reticulate effect to good use. PowerPoint 2010 users can learn about the Pen and Highlighter tools in Slide Show view. We also look at how you can thereafter edit these annotations. PowerPoint 2011 for the Mac users can explore working with Picture Slide Layouts. And PowerPoint for the iPad users can learn about getting started with the app. Finally, don't miss the new discussions and templates of this week!
Read Indezine's PowerPoint and Presenting News.
---
June 23, 2015
When you insert Slide Numbers on your slides, you may discover that the location of the Slide Number changes depending upon the active Theme of your slides. With some Themes, the Slide Number may be placed at the bottom right -- with other Themes, it may be located at the top right, or even in some other place. As you can observe, the location of the Slide Number may seem to be influenced by the Theme -- and that's almost true. However, a Theme is a larger concept -- it's only the Slide Master, a subset of your Theme that's influencing the position of your Slide Numbers.
Learn how to change the location of Slide Numbers in PowerPoint 2013.
---
June 22, 2015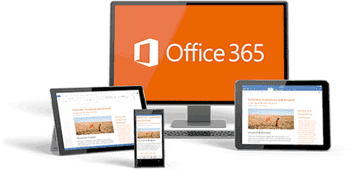 Office 365 is Microsoft's cloud-based subscription offering that lets you run Office applications on the desktop, on tablets and smartphones -- and also online. This is different than the perpetual versions of Office - find out more in our Office 365 or Office 2013 (or Office 2011) article. Additionally some plans also include extra niceties like a subscription to the Lync web conferencing tool, hosted email via Microsoft's Exchange Online, online storage through OneDrive, plus phone talk time via Skype.
Learn about the different Office 365 subscriptions.
---
June 22, 2015
Adding a new Slide Master to your presentation is easy -- and an even easier way is to possibly duplicate an existing Slide Master. You can then format it to change its look by applying a Background Style or by adding a custom background. You can also add new Slide Layouts, etc. But why would you do all these tasks in the first place? There needs to be a compelling reason to do so. This reason leads us to the next logical step -- that is to apply the new Slide Master you created to selected slides within your presentation.
Learn how to apply Slide Masters to individual slides in PowerPoint 2013.
---
June 19, 2015
PowerPoint's, Slide Layouts are a very useful feature because they let you use a boilerplate arrangement of placeholders repeatedly, resulting in slides that are laid out consistently. And, you can also create your own custom Slide Layouts. While very few users create their own custom Slide Layouts, even fewer will create a custom Slide Layout with pictures! That's unfortunate since Picture Slide Layouts can make your slides look so unique. In this tutorial, we will show you how you can easily create your own Picture Slide Layout in PowerPoint 2011.
Learn how to work with Picture slide layouts in 2011 for Mac.
---
June 19, 2015
Creating slide backgrounds for use in PowerPoint is something that can use a little help from Photoshop. That's because Photoshop has an amazing repertoire of tricks that makes creating backgrounds easy. One of the effects in Photoshop called Reticulation lets you achieve all these objectives. In olden days, Reticulation was the process of crafting metal by inducing heat through a torch - ending up with metal which is patterned into ridges, textures and emboss effects. Nowadays, of course only artists and craftsmen use the Reticulation process as most metal is machine made. Photoshop's Reticulation filter tries to emulate this amazing effect.
Learn how to create PowerPoint Backgrounds in Photoshop With Reticulation effects.
---
June 18, 2015
Josh Leskar is a Marketing Specialist at Udemy -- a global marketplace for teaching and learning that gives people everywhere the opportunity to advance their careers, change professions, develop a personal passion, or simply learn something new. He is passionate about changing the world of education as we know it, hoping to make it more affordable and accessible around the world. In his spare time, he is an avid baker, runner, positive peer-pressurer and former competitive public speaker. In this conversation, Josh discusses the Public Speaking resources available on Udemy.
---
June 18, 2015
To really use and benefit with PowerPoint on an iPad, you will have to sign in with your Microsoft Account. So what is a Microsoft Account? It is essentially the email address that you use with Microsoft services such as Hotmail, Live.com, Xbox, etc. When you run PowerPoint for the first time on your iPad, you are asked to sign in – if you already did so at that point of time, then you need not do anything else now since you are already signed in. On the other hand, if you continued that time without signing in, you can choose to sign in at a later time.
Learn how to sign in to your Microsoft account in PowerPoint for iPad.
---
June 17, 2015
You might think that PowerPoint on the iPad may be underpowered compared to its siblings on the desktop – but that's not true at all since Microsoft has managed to fit in a high level of aptitude even in a version that runs on a tablet. Yes, you won't find every single option here – but you can certainly change Themes for your presentations, as we shall learn in this tutorial.
Learn how to apply a new Theme to your presentation in PowerPoint for iPad.
---