June 2, 2006
Stamps are a great feature in TechSmith SnagIt that allows you to annotate and mark certain areas of a screenshot so that you can describe it in detail elsewhere. In this tutorial, I'll show how you can create these stamps within Adobe Photoshop. If you are using a different image editor, the concepts will still remain the same.
---
June 1, 2006
This book extract is from Fixing PowerPoint Annoyances by Echo Swinford is an Indezine exclusive with permission from O'Reilly Media, Inc. The excerpts chosen to be published on Indezine discuss Excel related issues in PowerPoint.
---
May 27, 2006
Giveaways and More
Focus on Freepath
New Content and Happenings
---
May 27, 2006
Jeff Van West puts his get-the-job-done philosophy into practice in training movies on Effective Presentations which is available online from Lynda.com.
In this interview, Jeff discusses PowerPoint experiences, design and improvement ideas.
---
May 24, 2006
Spirographs provide an artistic, detailed look and can be created quickly. And since their design form is so neutral, you can use them almost anywhere!
In this tutorial, learn how you can create spirographs in Xara Xtreme.
---
May 17, 2006
As President of Grass Roots Software, Lou's primary role is in securing partnerships to advance the use of Grass Roots Software technology in a broad range of vertical markets and business to business solutions.
In this interview, Lou discusses Freepath, PowerPoint, and non-linear presentations.
---
May 17, 2006
This book extract is from Beyond Bullet Points, a book that teaches how you can use PowerPoint to tell visual stories without using bulletpoints. Author Cliff Atkinson uses his three-step approach to help readers discover how they can combine the tenets of classic storytelling with the power of projected media to create a rich, engaging experience.
---
May 17, 2006
Have you wondered why some pictures show jaggies on the edges when they are resized larger. Or why some pictures don't show jaggies when enlarged? Those jaggies have more to do with the type of graphics you're resizing and broadly speaking, there are two types of computer graphics bitmaps and vector graphics. If you use graphics often, understanding these two formats and how they are created is essential.
---
May 16, 2006
Whatever be the numbers or skills, no one disagrees with the fact that many PowerPoint presentations do fail to leave an impact on the audience. And that's exactly what Jeff Van West tackles in his Effective Presentations tutorial that I'm reviewing. Effective Presentations is a movie-based tutorial that's available both on CD-ROM and an online movie library.
---
May 15, 2006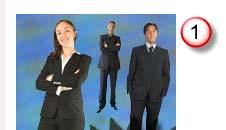 Stamps in SnagIt are my current fascination. I love the way TechSmith has implemented them in the program, and how intuitive they are to use. In this tutorial, I show you how you can use them.
---
May 15, 2006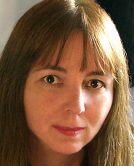 Barbara Brundage has been teaching people ways to use Photoshop Elements since the product came out in 2001. She's the author of the best-selling Photoshop Elements 4: The Missing Manual, published by O'Reilly and several other books.
In this interview, Barbara discusses her book, Photoshop Elements, and how you can use it with PowerPoint effectively.
---
May 12, 2006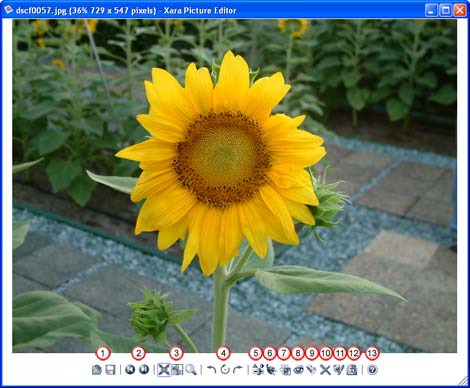 Xara Picture Editor is a small program that's bundled with the Xara Xtreme software. Double-click any bitmap inside Xara Xtreme to summon the Xara Picture Editor--alternatively, Xara Picture Editor also works independently as a picture viewer and editor on its own
---
May 9, 2006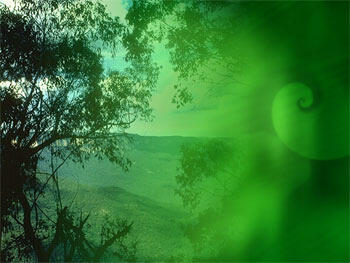 Although it is the norm to place conventional pictures on PowerPoint slides, a little experimentation with transparent effects will provide great looking results. However, it's not too easy to create such effects in Adobe Photoshop or other image editors unless you are well versed with the way those programs work.
Surprising, Xara Xtreme--a program that costs less than $90 makes the whole process so easy that almost anyone can create such effects
---
May 4, 2006
Now, let's explore the problem part— it can be a tough job using this presentation and media bank effectively to whip up new presentations—and even if you do that, you'll find that PowerPoint doesn't work well with all sorts of multimedia file formats. The solution is to create a flexible playlist of your PowerPoint slides and presentation with all other content. However, no program can create a playlist from such disparate sources. That was until Freepath entered the fray.
---