June 29, 2006
Creating cutouts with perfect edges has always been more time consuming a process than other image editing procedures. If you agree with that observation, you'll love Fluid Mask, a Photoshop plug-in from Vertus, which gives perfect results in minutes instead of hours.
---
June 28, 2006
Imagine looking for a definition, seeking alternate words in a thesaurus, searching the web and translating from one language to another -- all inside PowerPoint.
---
June 27, 2006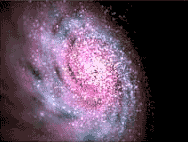 Learn how you can quickly create planets, skies, and entire galaxies in Photoshop with this amazing plug-in.
---
June 21, 2006
Learn how you can use this draft stamp.
---
June 20, 2006
So what is PowerPoint Live? It's an annual event held in the USA every fall. All sorts of people use PowerPoint to create presentations of every imaginable type -- PowerPoint Live is where all these people get together to learn more and share ideas.
---
June 20, 2006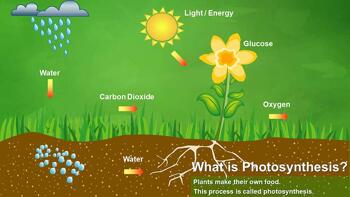 This is just a simple educational presentation on Photosynthesis that we developed in our office as a fun project.
---
June 20, 2006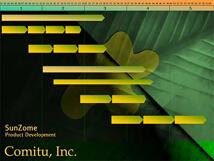 Creating a product-development timeline in PowerPoint is well worth the effort. What exactly is a product development timeline? Simply put, it visually portrays the development process of a product from concept to release.
---
June 15, 2006
Cliff Atkinson advises the senior leadership of some of the world's largest companies on how they can engage the organizational phenomenon called PowerPoint. In this interview Cliff discusses his book, storyboarding inside PowerPoint and shares some ideas.
Bevel and Shadow Effect in PowerPoint.
---
June 9, 2006
Whatever be the numbers or skills, no one disagrees with the fact that many PowerPoint presentations do fail to leave an impact on the audience. And that's exactly what Jeff Van West tackles in his Effective Presentations tutorial that I'm reviewing. Effective Presentations is a movie-based tutorial that's available both on CD-ROM and an online movie library.
---
June 8, 2006
Michael Doyle is the Chairman and Chief Executive Officer Of Impatica. In this interview, Michael discusses Impatica in education and business, and Impatica's new hardware device -- the Showmate that allows you to project PowerPoint presentations directly from your BlackBerry PDA.
---
June 8, 2006
---
June 7, 2006
Giveaways and More
CrystalGraphics Sale
Blog Interviews
New Content and Happenings
---
June 5, 2006
Echo Swinford is a Microsoft PowerPoint MVP (Most Valuable Professional). When she's not working on new media, she is answering almost all the questions on the PowerPoint newsgroup. In this interview, Echo discusses her book, the PowerPoint newsgroup, and provides some PowerPoint tips.
---
June 2, 2006

MediaMazine is a new blog-cum-tutorial section that looks at new media technologies. Already on the site are five Flickr tutorials!
---
June 2, 2006
This book extract from Adobe Creative Suite 2 Workflow is an Indezine exclusive with permission from O'Reilly Media, Inc.
The excerpts chosen to be published on Indezine explain image and pixel basics.
---