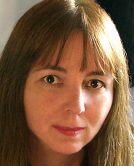 Barbara Brundage has been teaching people ways to use Photoshop Elements since the product came out in 2001. She's the author of the best-selling Photoshop Elements 4: The Missing Manual, published by O'Reilly and several other books.
In this interview, Barbara discusses her book, Photoshop Elements, and how you can use it with PowerPoint effectively.
Read exclusive excerpts from Barbara's book here.
---
Geetesh: Tell us more about yourself and your books?
Barbara: Well, my day job is playing the harp, which seems to surprise people, but that's actually how I got into working with Photoshop Elements. I started using the program to create graphics for my website and promo materials. I also arrange and publish harp music, and Elements is very useful, there, too. The folks at Missing Manuals know that sometimes it's easier for someone who isn't from a technical background to explain things to people who don't have a lot of technical knowledge, either.
In the process of writing the Photoshop Elements Missing Manuals, I got hooked on digital photography. I'd worked briefly in advertising a long time ago and had a closet full of old Nikon and Nikkormat film SLRs and lenses, but I'd stopped using them because it's so much stuff to lug around. I'm really impressed with the image quality you can get these days with a prosumer digicam and Elements. As a matter of fact, I'm one of the co-authors of the upcoming Digital Photography: the Missing Manual, along with David Pogue, Andy Rathbone, and Chris Grover.
---
Geetesh: What do you think sets your book (Photoshop Elements 4 - The MissingManual) apart from other similar books?
Barbara: I tried really hard to create a book that wouldn't be just a bunch of recipes for completing different tasks in Elements, but also give the reader a good understanding of why you're doing what you're doing, so that you'll know how to apply your knowledge to other projects down the road. I wanted the book to have practical advice, but also be a useful reference, even after you've gotten more familiar with Elements. It always makes me happy when people who are pretty advanced with Elements tell me, "I had no idea how much of Elements I hadn't been using," after they've read the book. Elements is a terrifically capable program, but people often dismiss it because Adobe has done such a good job of hiding some of the more advanced controls.
---
Geetesh: What are your favorite features in Photoshop Elements 4?
Barbara: Well, I love the Straighten tool (I'm terrible with horizons when I shoot), and also the Magic Extractor, which removes an object from its background. It doesn't always work–-it depends on your image– but golly, it can save you a lot of time when it does! Then if you save it as a PNG file, you've got a cut-out object you can just drop right into PowerPoint.
I also love having the temperature and tint sliders available in the Quick Fix window, because this gives you the kind of corrections for white balance and color casts that otherwise you'd only have in the RAW converter. It's great to have that kind of control for JPEG photos, too.
---
Geetesh: How easy is it for a user of Microsoft PowerPoint (or even Microsoft Word) to create content in Photoshop Elements, and then take it to PowerPoint or Word?
Barbara: I don't see how it could be much easier. You can create content from scratch, like shapes, for example, or even take photos and just drop them into your PowerPoint slide or Word document. To me, Elements is the perfect companion program for Office, because it gives you so much scope for creating truly excellent graphics. That's pretty important these days. Even though Office comes with an excellent art library, most people have seen so many PowerPoint presentations by now that it takes some heavy-duty thinking to use those images in unique ways. Easier to create your own.
---
Geetesh: How can a user integrate Photoshop Elements and PowerPoint to create a seamless graphic design workflow?
Barbara: One thing to remember, I think, is that PowerPoint loves PNG files. If you save your Elements creations as PNGs, it's very easy to create high-quality graphics that look terrific when you insert them in PowerPoint. If you need transparency, saving as PNG lets keep the transparency from your Elements file.
Elements is also great for creating your own animated GIF files. Just create each frame as a new layer in your document, go to File | Save for Web, choose GIF and adjust your settings in the Animate section at the bottom of the Save for Web window. Save your GIF and insert it into your PowerPoint slide. You can also use the Organizer's Create section to make WMV slideshows to use in Powerpoint.
Now, I must admit that I use Office for Mac as my primary version of Office, but I checked with a friend of mine and he says it works the same way on Microsoft Office for Windows as well.
---
Geetesh: Can you share some trivia, an interesting incident, or just some tip with readers of Indezine.com?
Barbara: Sure. I mentioned creating your own graphics earlier. The Cookie Cutter tool in Elements may seem like a really stupid idea (do you really want to create heart-shaped photos?), but it's a wonderful resource for making sophisticated edge effects, too, if you investigate the Crop Shapes (Click the shape icon in the Options bar, then the right-pointing arrow on the pop-out menu, and choose Crop Shapes.) They don't look like much in the palette thumbnails, but there are some wonderful edges in there. The Cookie Cutter leaves transparency around the edges of your photo, so it will blend right into the PowerPoint slide background.
You can use the same shapes with the Shape tool if you want to create just a shape to use for, say, text background. In both the Cookie Cutter and the Shape tool, you can further customize your shape by dragging the edges to transform it before you press the Enter key. Stacking up a couple of different colored shapes with fancy edges can create a really eye-catching effect.
---
This is the original page. An AMP (Accelerated Mobile Page) version of this page is also available for those on mobile platforms, at An Interview with Barbara Brundage.