April 13, 2006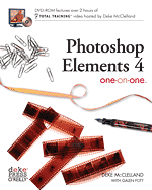 This book extract from Photoshop Elements 4: One-on-One is an Indezine exclusive with permission from O'Reilly Media, Inc.
Deke McClelland, the author of the book is a well known Photoshop expert who has authored several best selling books. The excerpts chosen to be published on Indezine aim to show advanced color correction possibilities in Photoshop Elements 4.
---
April 12, 2006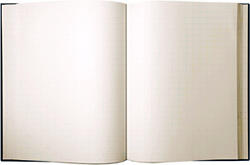 With a little help from Adobe Photoshop and stock imagery, PowerPoint MVP Julie Terberg cooks up a convincing open book animation!
Learn and download a sample presentation here.
---
April 11, 2006
In this tutorial, Shawn Toh, a PowerPoint MVP from Singapore shows you how you can create a snowfall effect using nothing else apart from PowerPoint's own tools.
Learn and download a sample presentation here.
---
April 6, 2006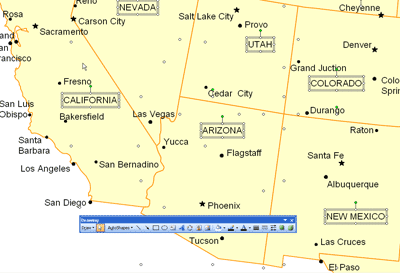 If you are a PowerPoint creator such as a designer, teacher, or someone who creates PowerPoints in the office, you know that getting a good quality map into PowerPoint is not the easiest of things you can do. That's the reason I was so happy to see a collection of maps that were actually PowerPoint presentations.
---
April 5, 2006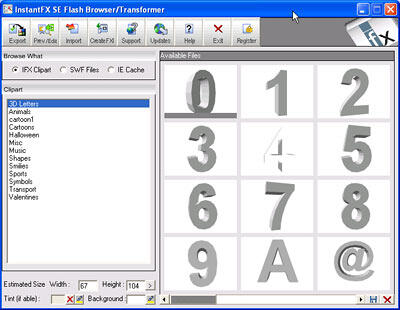 As Flash SWFs get more ubiquitous, there's a need for a tool that helps you organize and reuse your content. InstantFX SE Flash Browser / Transformer is one such product - apart from being a Flash SWF browser, it also includes an internal Flash SWF library. In addition, it plugs into Microsoft Office applications like FrontPage and PowerPoint so that all these SWFs can be inserted in web pages or slides with one click.
---
Mar 28, 06
Sandra Schrift provides great tips on how you can become a more involved and confident speaker.
---
March 24, 2006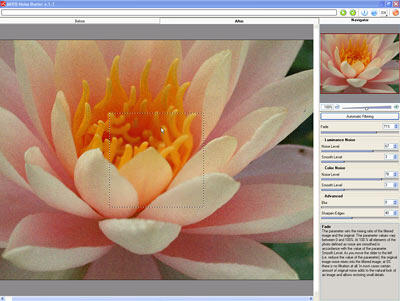 NoiseBuster is a Photoshop plug-in from Akvis that reduces luminance and color noise from digital images without influencing other aspects of the photo - thus providing a much neater look to the image.
---
March 23, 2006
Indezine's 15 Million Milestone
Indezine Photos
Giveaways and More
Focus on SnagIt 8
New Content and Happenings
Ray Larabie Interview
---
March 21, 2006
Color Schemer Studio is an intuitive application that lets you play with all sorts of color combinations - as long as you choose from any of the color choices that this product offers, you can be reasonably sure that your finished color scheme will be based on scientific color principles.
It works great with PowerPoint too.
---
March 11, 2006
I wanted all Indezine readers to get a feel of the "people pulse" at PowerPoint Live. Being part of each PowerPoint Live event, I could tell you how information, ideas, and inspiration flow from one person to another. I could also tell you about the amazing feat that Rick Altman performs flawlessly as a host at each of these events. Or even better, I could
Share these pictures with you all.
---
March 9, 2006
Ray Larabie became interested in fonts in the early 70's when his grandmother gave him sheets of Letraset. He became so familiar with typefaces that, by the time he was 17, he could identify hundreds of fonts by name. Ray now heads Larabie Fonts and Typodermic.
In this interview Ray discusses font usage in PowerPoint.
---
March 8, 2006
Indezine Photos is now powered by BigStockPhoto.com - and you'll find pictures for as less as $1.48 !!!!
Best of all, the usage terms are great and all pictures are model released.
---
March 6, 2006
Wildform WildPresenter
Giveaways and More
News and Happenings
Free Templates
and more.
---
March 1, 2006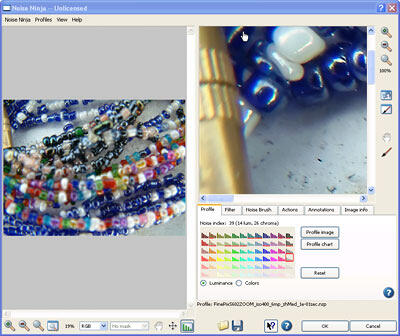 Noise Ninja is a Photoshop plug-in that can effectively remove noise and grain from digital photographs and scanned images, while preserving important image detail. In addition, Noise Ninja produces cleaner and smoother enlargements from low-ISO images.
---
February 20, 2006

Indezine Studio F Promotion
Giveaways and More
Scrolling Credits in PowerPoint
and more.
---