July 2, 2018
In Silicon Valley, the Eleventh Commandment is Build a Better Mousetrap. Almost every day produces another announcement about a new way to drive, work, shop, eat, play, pay, and, if Mark Zuckerberg fulfills his future vision, to read minds with "optical neuro-imaging systems." At the heart of this quest is the need to design world-class products.
Read more in this post by Jerry Weissman.
---
July 2, 2018
When working with multiple slide objects, you should have a visual cue about where you are placing them. You can get exact coordinates of your slide objects using the positioning options in PowerPoint, but most of the time, you just need an approximate idea of where your objects are placed, and this can be easily obtained by using the Rulers option available in PowerPoint. By default, the Rulers may not be visible, but when made visible, they are located on the top and left parts of the active slide.
Learn about viewing and using Rulers in PowerPoint 2016 for Windows.
---
June 29, 2018
In order to think about designing for web presentations, you need to understand the three ways that web conferencing programs may show your visuals. These display methods and the ways that remote attendees interact with a web presentation dictate the key considerations for slide design in a web conference.
---
June 29, 2018
We explored previously how reusing your existing slides can be a great help, since it saves so much of your time. While bringing up the Reuse Slides Task Pane enables you to add selected slides to the active presentation, there is another easier and more intuitive way to reuse your slides. You can drag selected slides from the source presentation and drop them within the newer presentation. In this tutorial, we'll show you how to reuse slides through this drag and drop process within PowerPoint 2016 for Windows.
Learn how to reuse slides through drag and drop in PowerPoint 2016.
---
June 28, 2018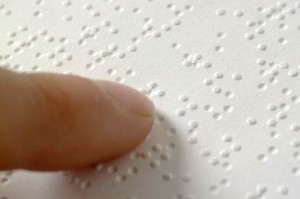 These days we are cocooned in a virtual world, a world where our minds are encircled by new touch devices of all sorts. So does touch translate to some texture? Some grain? No, not at all. In today's world, touch means glass, metal, or plastic—and all of them have flat, non-textured, and non-grainy surfaces. Other senses such as sound are absent too. There's no scribble of the pencil or the sound of paper being torn or turned.
Learn why we humans are more in tune with analog storyboards rather than electronic ones.
---
June 28, 2018
Reusing your existing slides can be a great help: first you need not recreate stuff you already have and secondly you are saving so much time that you can use more effectively to practice your presentation! Having said that, always start by creating an outline of your presentation. This is important because it gives you an opportunity to plan your slides all over again. Thereafter, reuse any existing slides. PowerPoint provides a quick command that locates specific slides, and enables you to add it to the active presentation. While this process works the same way in all versions of PowerPoint, there are small interface changes — in this tutorial, we'll show you how to reuse slides in PowerPoint 2016 for Windows.
Learn how to reuse slides in PowerPoint 2016.
---
June 27, 2018
Each PowerPoint presentation contains several slides. Let's compare each slide to a blank canvas or an empty sheet of paper! You can thereafter add content to the slides in much the same way as you use brushes to create strokes of paint, or a pen to write. For example, do you want some text? Then you must add a text box. Want a picture? Just insert a picture and place it anywhere on your slide! Wait, this is not really the proper way to work in PowerPoint!
Learn how to change Slide Layouts in PowerPoint 2016.
---
June 26, 2018
We first explore whether 30 million or a billion slides are created using PowerPoint each day. We also feature Julie Terberg, who revisits the topic of safe fonts in PowerPoint. We then explore the merits of using Widescreen slides. And then, we look at some Bing Image Search filters including Layout and People.
PowerPoint 2016 for Windows users can explore options for Inserting a New Slide. PowerPoint 2016 for Mac users will learn about Adding and Renaming Slide Masters and Duplicating Slide Masters. And if that wasn't enough for this week, make sure you do not miss the quotes, press releases, and templates released in the last week.
Stay informed about updated tutorials and happenings related to PowerPoint and presenting.