June 26, 2018
Bing's Image Search provides various combinations of filters using which you can narrow down your searches to acquire the exact results you are seeking. You can search by size, type, color, layout, people, and date. However, unless you are just visually browsing, or saving on Pinterest, there's no sense in looking for pictures that you cannot use. Yes, there's nothing stopping you from saving these pictures and using them in your presentations or elsewhere, but did you know that this simple task may not be legal? So how can you determine which picture can be used legally, and which ones cannot be used? That's exactly the topic of this page. We will explore what we believe is Bing's most essential filter above all other filters; yes, this is the License filter. The License filter comes in very handy when you are in need of pictures which you can use, share, or even modify for personal or commercial use.
Learn how to search images in Bing using the built in License filters.
---
June 25, 2018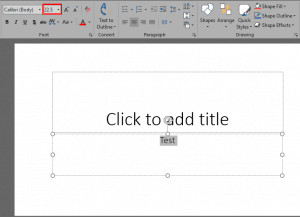 Do you know why Microsoft offers both Widescreen and On-screen Show (16:9) options in the Slide Size dialog box? The difference, as you know, is the measurement in inches. Widescreen uses a Width x Height measurement of 13.333 x 7.5 inches, whereas On-Screen Show's size is 10 x 5.63 inches. But does that difference actually mean anything?
---
June 25, 2018
Each minute, millions of pictures get posted on the internet. And within this high-traffic driven and constantly changing network, finding a picture which was published a few hours ago, a month ago, or even a year ago may at first seem like a difficult task. But Bing's Image Search can help you tackle this problem and get all the fresh visual content that you need. This process of narrowing down your search is achieved by using Bing Image Search's Date filter. As the name itself suggests, the Date filter allows you to search pictures based on hours, days, months, etc. This is an immensely useful search tool for people who need to search for pictures related to current affairs.
Learn how to search images in Bing using the built in Date filters.
---
June 22, 2018
Since 2001, we have heard the 30 million figure as the number of PowerPoint presentations created each day. Many years have gone by, and no one has provided a new, updated number—but someone did provide a number that was largely unnoticed as the figure was a passing reference in a keynote that spoke about so much more?
---
June 22, 2018
Some keywords just belong to people! Typically, most pictures that are related to movies, sports, community activity, or physical fitness will have a human factor involved. So, it is not surprising that most pictures that show up as results for such keywords include people! Bing Image Search's People filter goes a little more further, because it allows you to restrict your search to pictures where people's faces are prominent, or their heads and shoulders are more prominent. Unfortunately, this filter does not let you search for pictures with silhouettes or even with no people at all—at least not yet.
Learn how to search images in Bing using the built-in People filters.
---
June 21, 2018
Like many other tasks, you do in PowerPoint, inserting a new slide can be done in multiple ways. You just need to find a way that works best for you — the following steps show you how you can do this simple task in PowerPoint 2016.
Learn how you can insert a new slide in PowerPoint 2016.
---
June 20, 2018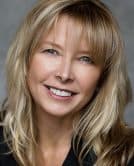 There is a lot of confusing, incomplete, and often misleading information out there about choosing fonts in PowerPoint. Specifically, which fonts are considered safe to use when sharing files. Safe fonts are those that are common to most users and therefore will not be substituted when your PowerPoint file is opened with an operating system or Microsoft Office version that is different from your own. This is critical information for those who build templates, especially when the templates and presentations created with them will be shared around the world.
---
June 20, 2018
Searching for the right picture online involves more than just entering a search term and then praying that you find a picture that works best for you! You need to do a little more, and that "little more" may be as simple a task as using a filter on the Bing Image Search site. Several common filters are available to narrow down your search results on Bing Images Search, and one of these filters is Layout. With the Layout filter, you can restrict your search to pictures which are widescreen, square, or tall in orientation.
Learn how to search images in Bing using the built-in Layout filters.
---
June 19, 2018
We look at how an add-in for PowerPoint lets you add tweets within PowerPoint, in our Displaying Tweets in PowerPoint Using DataPoint feature. Manuel Onate speaks about his add-in, PowerTOC that creates TOCs and more. And we re-explore our feature on 30 million presentations being created each year. We also look at the filters in Bing Image Search--this week we look at the Color and Type filters.
Stay informed about updated tutorials and happenings related to PowerPoint and presenting.
---
June 19, 2018
Duplicating a Slide Master is a little different than adding a new Slide Master from scratch. And it is a smarter option because you do not have to make the same changes all over again. Let's explain this with a scenario. Imagine you have formatted your existing Slide Master by applying a Background Style, adding a logo, or even adding your own Picture placeholder layout. And now you want a new Slide Master that's almost the same as your existing one, but you want a different Theme Colors set to be used. For such a small change, it is advisable that you duplicate your existing Slide Master and make the small changes instead of starting all over again with a new Slide Master.
Learn how to duplicate Slide Masters in PowerPoint 2016 for Mac.
---
June 18, 2018
The problem may have been the projection screen which was quite small. However, the last presenter had projected slides on the same projection screen, and the slide content was always readable. Clearly, something was amiss. The problem was that a 16:9 Widescreen slide was projected on a Standard 4:3 projector/screen, thus reducing the slide's screen estate.
Make sure that you know whether you must create widescreen or standard slides for your next presentation.
---
June 18, 2018
In your presentation, a Slide Master is the element that influences everything, be it the slide background or the fonts used for text. Despite having different layouts, all slides in a presentation share a common look, which is provided by the Slide Master. There will be at least one Slide Master in every presentation. However, while adding slides from other presentations, you may end up adding more Slide Masters inadvertently to your presentation. So, how do you know how many Slide Masters your presentation contains? And, how do you add another one? In fact, why do you need another Slide Master at all? Whatever your opinion may be, it's actually quite easy to add a new Slide Master.
Learn how to add and rename Slide Masters in PowerPoint 2016 for Mac.
---
June 15, 2018
Manuel Onate, the owner of MomSoft, has worn many hats during his career. He is a Civil Engineer, but has worked for most of his career as a financial and strategic consultant. Since 1995, he has spearheaded MomSoft, a software company focused on productivity add-ins for Windows and Microsoft Office programs. When he is not busy improving his software products, you can find him doing presentations and courses. In this conversation, Manuel talks about PowerTOC, a PowerPoint add-in that lets you create TOCs and more.
---
June 15, 2018
For almost every search term that you input on Bing's Image Search, you get results with tons of pictures scoured from every nook and corner of the internet. With so many choices, finding that perfect picture can become a challenge, especially when you need a picture that's more akin to an illustration rather than a camera-clicked photograph. Similarly, you may want to explore pictures that look like clipart. So in this tutorial, we will explore Bing's Type filter that lets you narrow down your search results to yield exactly the "type" of pictures you need.
Learn how to search images in Bing by using the built in type filters.
---
June 14, 2018
When you type too much text into a smaller text box, you might have seen that PowerPoint automatically reduces the size of your text so that everything can fit in—or the text container itself increases in size. Does this automatic hand-holding by PowerPoint interrupt your work? Well, you really don't have to worry because you can control this default behavior of PowerPoint.
Learn about Text Box autofit options in PowerPoint 2016 for Mac.
---
June 13, 2018
Do you want to share live tweets in your PowerPoint presentation? Or do you want to put up signage in a public area that rotates tweets depending upon a particular user or hashtag? And what if you want to deliver this entire experience in a branded manner so that your company tweets show up on a screen that uses your company fonts, colors, and styling? Yes, this is eminently doable–if you are connected online, or even otherwise, and we will explore how you can make this work if you are not connected later on this post.
---