PowerPoint and Presenting News
Top 5 Tips For Remote Presentation Design


In order to think about designing for web presentations, you need to understand the three ways that web conferencing programs may show your visuals. These display methods and the ways that remote attendees interact with a web presentation dictate the key considerations for slide design in a web conference.

Learn more with Ken Molay.


Virtual Reality Without Goggles


Last week, I was amazed by what Lia (more famously known as P-Spice) shared with me. And yes, while what she showed was amazing, the real 'amazing' part was how easy she has made it for anyone to play with Virtual Reality, and then use it in presentations and elsewhere, to inform and impress your audience.

If you are interested in setting yourself apart with the latest technology, you are in for a treat!

That's because I'm inviting P-Spice to hold a 1.5 hour training teaching you. Learn more now.




You won't believe what's now possible in VR - using only your phone and an internet connection.


Two Widescreen Sizes in PowerPoint?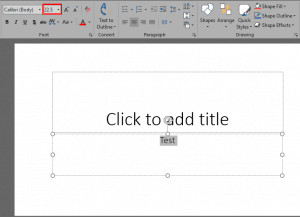 Do you know why Microsoft offers both Widescreen and On-screen Show (16:9) options in the Slide Size dialog box? The difference, as you know, is the measurement in inches. Widescreen uses a Width x Height measurement of 13.333 x 7.5 inches, whereas On-Screen Show's size is 10 x 5.63 inches. But does that difference actually mean anything?

Read the answer here.


Analog Storyboards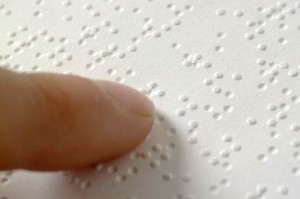 These days we are cocooned in a virtual world, a world where our minds are encircled by new touch devices of all sorts. So does touch translate to some texture? Some grain? No, not at all. In today's world, touch means glass, metal, or plastic—and all of them have flat, non-textured, and non-grainy surfaces. Other senses such as sound are absent too. There's no scribble of the pencil or the sound of paper being torn or turned.

Learn why we humans are more in tune with analog storyboards rather than electronic ones.


Bing Image Search
Bing Images Search by Date


Each minute, millions of pictures get posted on the internet. And within this high-traffic driven and constantly changing network, finding a picture which was published a few hours ago, a month ago, or even a year ago may at first seem like a difficult task. But Bing's Image Search can help you tackle this problem and get all the fresh visual content that you need. This process of narrowing down your search is achieved by using Bing Image Search's Date filter. As the name itself suggests, the Date filter allows you to search pictures based on hours, days, months, etc. This is an immensely useful search tool for people who need to search for pictures related to current affairs.


---
Bing Images Search by License


Bing's Image Search provides various combinations of filters using which you can narrow down your searches to acquire the exact results you are seeking. You can search by size, type, color, layout, people, and date. However, unless you are just visually browsing, or saving on Pinterest, there's no sense in looking for pictures that you cannot use. Yes, there's nothing stopping you from saving these pictures and using them in your presentations or elsewhere, but did you know that this simple task may not be legal? So how can you determine which picture can be used legally, and which ones cannot be used? That's exactly the topic of this page. We will explore what we believe is Bing's most essential filter above all other filters; yes, this is the License filter. The License filter comes in very handy when you are in need of pictures which you can use, share, or even modify for personal or commercial use.


Presenting Quotes
The Desire for More Positive Experience: by Mark Manson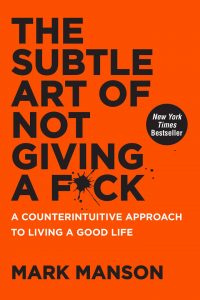 Mark really knows how to make the maximum impact with few words. More importantly, the profound wisdom and truth in his words cannot be doubted, although the messages he provides are peppered with controversial words and ideas. Some people may find this packaging helps them understand the message better.
Learn PowerPoint 2016 for Windows
Change Slide Layout


Each PowerPoint presentation contains several slides. Let's compare each slide to a blank canvas or an empty sheet of paper! You can thereafter add content to the slides in much the same way as you use brushes to create strokes of paint, or a pen to write. For example, do you want some text? Then you must add a text box. Want a picture? Just insert a picture and place it anywhere on your slide! Wait, this is not really the proper way to work in PowerPoint!


---
Reuse Slides


Reusing your existing slides can be a great help: first you need not recreate stuff you already have and secondly you are saving so much time that you can use more effectively to practice your presentation! Having said that, always start by creating an outline of your presentation. This is important because it gives you an opportunity to plan your slides all over again. Thereafter, reuse any existing slides. PowerPoint provides a quick command that locates specific slides, and enables you to add it to the active presentation. While this process works the same way in all versions of PowerPoint, there are small interface changes — in this tutorial, we'll show you how to reuse slides in PowerPoint 2016 for Windows.


---
Reuse Slides Through Drag and Drop


We explored previously how reusing your existing slides can be a great help, since it saves so much of your time. While bringing up the Reuse Slides Task Pane enables you to add selected slides to the active presentation, there is another easier and more intuitive way to reuse your slides. You can drag selected slides from the source presentation and drop them within the newer presentation. In this tutorial, we'll show you how to reuse slides through this drag and drop process within PowerPoint 2016 for Windows.