PowerPoint and Presenting News
30 Million or a Billion PowerPoint Slides?


Since 2001, we have heard the 30 million figure as the number of PowerPoint presentations created each day. Many years have gone by, and no one has provided a new, updated number—but someone did provide a number that was largely unnoticed as the figure was a passing reference in a keynote that spoke about so much more?

Read more here.


Inform and Impress Your Clients with Virtual Reality


Last week, I was amazed by what Lia (more famously known as P-Spice) shared with me. And yes, while what she showed was amazing, the real 'amazing' part was how easy she has made it for anyone to play with Virtual Reality, and then use it in presentations and elsewhere, to inform and impress your audience.

If you are interested in setting yourself apart with the latest technology, you are in for a treat!

That's because I'm inviting P-Spice to hold a 1.5 hour training teaching you. Learn more now.




You won't believe what's now possible in VR - using only your phone and an internet connection.


An Update on "Safe Fonts" for PowerPoint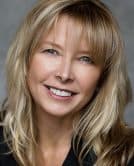 There is a lot of confusing, incomplete, and often misleading information out there about choosing fonts in PowerPoint. Specifically, which fonts are considered safe to use when sharing files. Safe fonts are those that are common to most users and therefore will not be substituted when your PowerPoint file is opened with an operating system or Microsoft Office version that is different from your own. This is critical information for those who build templates, especially when the templates and presentations created with them will be shared around the world.

Read more with Julie Terberg.


Bing Image Search
Bing Images Search by Layout


Searching for the right picture online involves more than just entering a search term and then praying that you find a picture that works best for you! You need to do a little more, and that "little more" may be as simple a task as using a filter on the Bing Image Search site. Several common filters are available to narrow down your search results on Bing Images Search, and one of these filters is Layout. With the Layout filter, you can restrict your search to pictures which are widescreen, square, or tall in orientation.


---
Bing Images Search by People


Some keywords just belong to people! Typically, most pictures that are related to movies, sports, community activity, or physical fitness will have a human factor involved. So, it is not surprising that most pictures that show up as results for such keywords include people! Bing Image Search's People filter goes a little more further, because it allows you to restrict your search to pictures where people's faces are prominent, or their heads and shoulders are more prominent. Unfortunately, this filter does not let you search for pictures with silhouettes or even with no people at all—at least not yet.


Presenting Quotes
We're All Going to Experience Bloopers: by Lisa Braithwaite


Lisa's book is so easy to read. Just open any page, and there's so much wisdom that will help you become a stellar presenter. She provides tips and ideas on every presentation related topic from visuals and props to bloopers and humor.
Learn PowerPoint 2016 for Windows
Inserting a New Slide


Like many other tasks, you do in PowerPoint, inserting a new slide can be done in multiple ways. You just need to find a way that works best for you — the following steps show you how you can do this simple task in PowerPoint 2016.


Learn PowerPoint 2016 for Mac
Add and Rename Slide Masters


In your presentation, a Slide Master is the element that influences everything, be it the slide background or the fonts used for text. Despite having different layouts, all slides in a presentation share a common look, which is provided by the Slide Master. There will be at least one Slide Master in every presentation. However, while adding slides from other presentations, you may end up adding more Slide Masters inadvertently to your presentation. So, how do you know how many Slide Masters your presentation contains? And, how do you add another one? In fact, why do you need another Slide Master at all? Whatever your opinion may be, it's actually quite easy to add a new Slide Master.


---
Duplicate Slide Masters


Duplicating a Slide Master is a little different than adding a new Slide Master from scratch. And it is a smarter option because you do not have to make the same changes all over again. Let's explain this with a scenario. Imagine you have formatted your existing Slide Master by applying a Background Style, adding a logo, or even adding your own Picture placeholder layout. And now you want a new Slide Master that's almost the same as your existing one, but you want a different Theme Colors set to be used. For such a small change, it is advisable that you duplicate your existing Slide Master and make the small changes instead of starting all over again with a new Slide Master.