May 29, 2007
Terry Irwin is a consultant surgeon in Belfast, Northern Ireland working for the National Health Service (NHS). Terry is also a long time PowerPoint user and co-author of a book on PowerPoint geared towards the designing of medical presentations. In this interview, Terry discusses the use of PowerPoint in medicine, and his book.
---
May 24, 2007
Although it's easy to add reflection effects in PowerPoint 2007, there is a less obvious way of recreating a similar reflection effect in earlier versions of PowerPoint as well. This tutorial will provide the steps to recreate a reflection effect using Microsoft PowerPoint 2002 or 2003.
---
May 22, 2007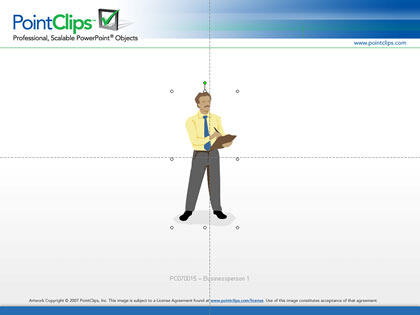 Visuals make a presentation look good -- but users expect more from visuals in PowerPoint these days. They want the visuals to be kind to the presentation file size, and animate well. Most visual types don't live up to those expectations since they are sourced from clip media collections created for general use including the print and web. PointClips, the product that I am reviewing today surprisingly overcomes all these limitations because all this content is created within PowerPoint itself -- using PowerPoint's own drawing tools!
---
May 18, 2007

This book, authored by Patrice-Anne Rutledge, Geetesh Bajaj, and Tom Mucciolo is probably the most detailed volume on PowerPoint you'll find anywhere -- in addition it also looks beyond PowerPoint to design sense, presentation and speaking skills. The book has been completely updated for PowerPoint 2007 and includes a free CD that contains software that you can use.
---
May 18, 2007
A chart in PowerPoint comprises several, individual objects that we like to call "chart objects". On this page, we will explore each individual chart object-- before that, we'll show you how you can select these objects individually.
---
May 15, 2007
Mind maps are an effective way to organize any information in visual form -- and ConceptDraw MINDMAP 5 can help you create the outline of your next PowerPoint presentation more effectively, as we'll explore in the rest of this review.
---
May 12, 2007
This Indezine exlusive book extract is from Relational Presentation: A Visually Interactive Approach, a book describes all aspects of a presentation style known as Relational Presentation.
---
May 10, 2007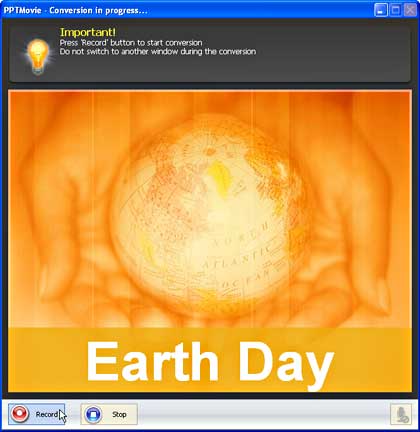 PPTmovie, a new product that I am reviewing today allows you to convert any PowerPoint presentation to one of the several video formats it supports -- these output formats allow you to burn your presentation to a CD or DVD and and play it back on a DVD player. You can also make your presentation-movie available on YouTube or another video sharing site, or transfer it to a portable device such as iPod, or mobile phone.
---
May 9, 2007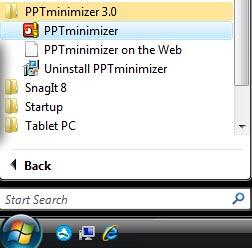 In today's media driven age, we are surrounded by audio visual content like pictures, video clips, sounds, etc. And yes, we all like to insert them into our Powerpoint presentations, resulting in huge file sizes. Products like PPTminimizer 3 provide a solution to this problem.
---
May 8, 2007
Giveaways and More
InfoComm Presentations Survey
Learning PowerPoint
News and Happenings
---
May 4, 2007
AKVIS Frame Suite, a Photoshop compatible plug-in contains an impressive collection frames and edge effects that can be used to add a creative flair to your images. And if you are not happy with the default frames provided, you can tweak them and create your own preset.
---
April 18, 2007

The biggest feature in Microsoft's new Office 2007 suite is most certainly the interface. Gone are the menus and the toolbars -- now all the commands are available in the various tabs of the Ribbon. An interesting add-in for Office applications like Word, PowerPoint, and Excel now brings back the menus and toolbars -- all inside a new Ribbon tab called "Menus"! The add-in is called Classic Menu Manager.
---
April 16, 2007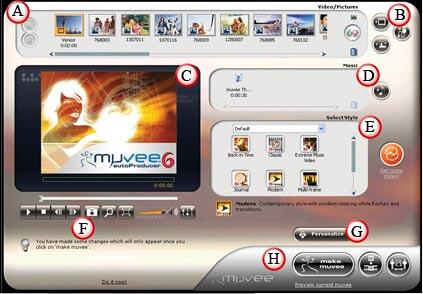 muvee, pronounced "mew-wee" is a wizard style video application that's amazingly easy to use and the results are nothing short of outstanding.The software does everything for you from capturing your video input to creating a DVD.
---
April 12, 2007
This quick tutorial in our Learning PowerPoint series shows you how you can insert charts in PowerPoint 2007.
---
April 9, 2007
This quick tutorial in our Learning PowerPoint series shows you how you can insert charts in PowerPoint 2002 and 2003.
---