December 5, 2016
When PowerPoint 2016 is launched, you see the Presentation Gallery. You will notice the bright orange section on the left side of the Presentation Gallery. Yes, you can change the bright orange to something else and end up with a different-looking PowerPoint program interface. We show you how to change the interface color in this tutorial.
Learn how to change PowerPoint 2016's interface color.
---
December 2, 2016
PowerPoint add-ins are awesome, small mini-programs that patch inside PowerPoint to extend abilities. While most add-ins automatically show up inside PowerPoint, some of them need to be loaded manually. And there may be times when you want to disable an add-in rather than completely uninstalling it. It's possible to view, load and manage add-ins manually within PowerPoint, as we will show you in this tutorial.
Learn to manage and load add-ins in PowerPoint 2010.
---
December 1, 2016
Add-ins are mini-programs that add new capabilities to PowerPoint. Some of these add-ins blend so seamlessly within PowerPoint; they almost appear to be PowerPoint-native options! At other times, you may have installed a new add-in but see no indication of any new, expected abilities within the program interface. Fortunately, PowerPoint provides a listing of all installed add-ins.
Learn how to view add-ins in PowerPoint 2010 for Windows.
---
November 30, 2016
Adding a busy, multi-colored picture background to your slides is one of the worst things you can do to your PowerPoint presentation. People do so all the time, and in the process, they compromise the subtlety and contrast of any content on their slides. So why do they do so? As a picture, their chosen content may appear awesome. However, placing the same picture as a backdrop for text, charts, shapes, or other slide objects just work. Fortunately, you can reduce the visual noise in any picture by using the Recolor option within PowerPoint.
Learn how to recolor a picture background in PowerPoint 2016.
---
November 30, 2016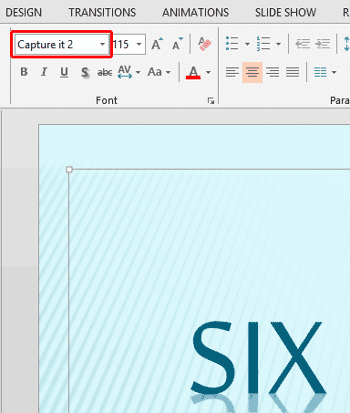 The situation is familiar: you or someone else uses a non-standard font (not a PowerPoint-safe font) in your presentation. You then open this same presentation on another computer, and PowerPoint uses another font to display the text. Why does it do so? The reason is simple enough: the font used initially is not available on the other system. And that is not even half the problem.
Learn how you can find out the substituted font in PowerPoint.
---
November 29, 2016
Let's admit that coins can look beautiful, especially if they are golden! Add an interesting light source and a stack of gold coins does appear warm and secure. However, what was once interesting can soon become boring; and then you may no longer like pictures that contain neat stacks of properly arranged coins.
Are coins synonymous with wealth? Are there other, better options?
---
November 29, 2016
PowerPoint provides various picture enhancement options such as Picture Adjustments, Picture Styles, Picture Effects, and Picture Borders. Beyond these options, there are some very significant yet basic picture editing options that you should consider. These include learning how you can Resize, Rotate, and Flip pictures. All of these options help you to enhance the look of your inserted pictures.
Learn how to Resize, Rotate, and Flip pictures in PowerPoint 2016.
---
November 29, 2016
We feature Nancy Duarte's Q&A for Presentation Guild members. We then hear Vinay Mohan of Slideteam, who shares some amazing tips that he explained as part of Ellen Finkelstein's Outstanding Presentations webinar series. Maurizio La Cava of MLC-Design talks about his new book, Lean Presentation Design. In the Tutorials section, PowerPoint 2016 users can learn about inserting pictures. PowerPoint 2013 users can explore the New option in Backstage view. PowerPoint 2010 users can look at reordering and removing Ribbon tabs, working with custom groups in the Ribbon, and adding commands within these custom groups. Finally, do not miss the new press releases and templates of this week.
Read Indezine's PowerPoint and Presenting News.
---
November 28, 2016
For more than a decade, the online source of pictures for PowerPoint has been the pictures available online at Office.com. Now this option is no longer available in PowerPoint. Instead, you can use the Online Pictures option. This feature is very helpful as you are not limited to just the pictures available on your system. You get other picture sources, some of which also include Creative Commons pictures. And all this happens within PowerPoint. There's no need to open your web browser.
Learn how to insert online pictures on a slide in PowerPoint 2016 for Windows.
---
November 25, 2016
It is true that both pictures and words are important, and they both play complementary roles. If you had to choose just one of them; then seeing is a much more important part of presenting. Presentations, by their very nature, are meant to be seen since they evoke actions such as project, display, or broadcast; and all of these actions represent visual media. Text and speaking are important too, but you can be more effectively heard and remembered if your content includes both text and pictures. Adding pictures to your PowerPoint 2016 slide is a great way to add some visual detail.
Learn how to insert a picture on a slide in PowerPoint 2016 for Windows.
---
November 24, 2016
If you want to customize your Ribbon in PowerPoint, you'll want to add some of the commands that were not placed by default within any of the Ribbon tabs. Or maybe you want a particular command available on the Home tab of the Ribbon. Whatever your intent may be, you cannot place any commands within the existing groups that are built within PowerPoint. You first need to add a custom group within any of the tabs available in the Ribbon. Thereafter, you need to populate them with commands.
Learn how to add commands to custom groups in PowerPoint 2010.
---
November 23, 2016
All Ribbon tabs in PowerPoint 2010 may have any number of buttons that represent commands but they are not scattered all over the tab area. In fact, all of them are neatly arranged together in Groups. Each of these Groups has a name that describes what the commands within that Group do. For example, the Slide Show tab in the Ribbon has a group named Set Up. This contains all commands that help you set up your slide show, such as changing show settings, hiding slides, rehearsing and recording slide shows, etc. It is only sensible to imagine that you should use this Group concept while creating custom Ribbon tabs. In fact, PowerPoint will not let you add any command anywhere else other than within a custom Group.
Explore working with Custom Groups within Ribbon Tabs in PowerPoint 2010.
---
November 23, 2016
Maurizio La Cava is a digital entrepreneur, marketer, blogger, public speaker, presentation design guru and Founder at MLC-Design. He is also author of Lean Presentation Design, top rated freelancer at Upwork.com, an official member of the Talent Private Cloud at Upwork.com and Elance.com, and Professor at European Institute of Design in Milan. His favourite quote is "Time is free but it's priceless". In this conversation, Maurizio talks about his book, Lean Presentation Design.
---
November 22, 2016
PowerPoint 2010 sports the Ribbon, which is tabbed, and each of these tabs contains a set of commands. By default, PowerPoint 2010 contains eight such tabs. All tabs can be reordered as required. However, the eight default Ribbon tabs can only be reordered and not removed. However, many tabs including the Developer tab can be hidden.
Learn how to reorder Ribbon tabs and remove the custom tabs in PowerPoint 2010.
---
November 21, 2016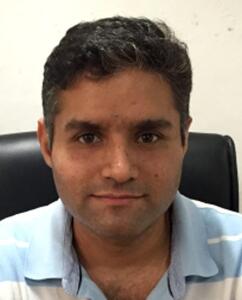 An entrepreneur at heart, Vinay Mohan completed his MBA from The Ohio State University and co-founded Slideteam.net. Having made numerous PowerPoint presentations in B-school and earlier, he realized that there is no good one-stop PowerPoint resource on the web, where professionals can get excellent quality pre-designed slides. Realizing that there is an opportunity to service this market, he collaborated with like-minded professionals and co-founded Slideteam.net, which has now become the world's largest supplier of innovative, creative and highly effective PowerPoint presentation content, and a go-to resource for anybody who uses PowerPoint. In this conversation, Vinay talks more about the Outstanding Presentations 2016 webinar series.
---
November 21, 2016
When you launch PowerPoint 2013, it always provides you with an option to open a new blank presentation. Further, if you are already working on an open presentation, and want to create a new presentation at that point, you can do so using the New option within the Backstage View.
Learn about the New option within the Backstage view in PowerPoint 2013.
---