Adding a busy, multi-colored picture background to your PowerPoint slides is a bad design decision. People make such unfortunate decisions all the time, and in the process, they compromise the subtlety and contrast of any content on their slides. So why do they do so?
As a picture, their chosen content may appear awesome. However, placing the same picture as a backdrop for text, charts, shapes, or other slide objects just doesn't work. Fortunately, you can reduce the visual noise in any picture by using the Recolor option within PowerPoint.
Look at Figure 1, below closely and you will see exactly what we are trying to explain.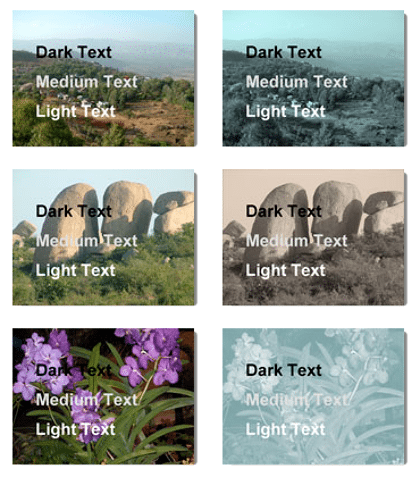 Figure 1: Before and after Recolor sample thumbnails
As you can see within the slide-thumbnails on the left, it is difficult to read much of the text. Granted, these slides would normally be shown at a much larger size, but the contrast between the background picture and the text is still aptly demonstrated in the thumbnails that you see. Also do note that we have used three text colors: black, a medium grey, and white. Our aim is to use a slide background that works with at least two of those three text colors. This is a slightly difficult task to accomplish unless you use the Recolor options available for pictures in PowerPoint.
Until these options were made available in PowerPoint, the only resource was to do these edits in a program like Adobe Photoshop, save them, and then insert as backgrounds on a slide. And of course, those edits were not non-destructible in the sense that you could get back your original pictures. But within PowerPoint, all these edits are really non-destructible!
Tip:
Non-destructible? Does that mean this process is reversible? Yes, you choose the
Reset
option. The
Reset
option works best for inserted pictures rather than pictures placed as part of the
Format Background option
.
Follow these steps to get started in PowerPoint 2016 for Windows:
Insert a picture to your slide in the Slide Master. Resize the picture so that it covers the entire Slide area.
As soon as you select the picture, you can see the Picture Tools Format tab of the Ribbon, as shown highlighted in

blue

within Figure 2. Activate this tab by clicking on it.

Figure 2: Picture Tools Format tab contextual tab

Note:

The

Picture Tools Format

tab is a

Contextual

tab. These tabs are special tabs in the

Ribbon

that are not visible all the time. They only make an appearance when you are working with a particular slide object which can be edited using special options.

Within the Picture Tools Format tab, click the Color button (highlighted in

red

within Figure 3). This brings up the Color drop-down gallery, shown in Figure 3.

Figure 3: Color drop-down gallery
Hover your cursor over any of the Recolor thumbnails within the Color drop-down gallery to see a Live Preview of how your picture will look when recolored. It's a good idea to place some text over the picture as we did with the samples in Figure 1 so that you can see for yourself how the background color and text contrast with each other. Recolor the picture by clicking any thumbnail preview variant, as shown highlighted in

red

within Figure 4.

Figure 4: Select a color variant for the picture
Then, select the picture on the slide, and right-click to bring up a contextual menu that you see in Figure 5. Within this contextual menu, choose the Send to Back | Send to Back option (refer to Figure 5 again).

Figure 5: Send the recolored picture back
Once done get back to Normal view to check how your recolored slide background looks. In Figure 6 you can see the slide background picture before recoloring, and Figure 7 shows the same slide background picture after recoloring.

Figure 6: Slide background before recoloring

Figure 7: Slide background after recoloring
Save your presentation often.