February 5, 2008
Whenever you review a backup software, it's the norm to start with saying that backup is something you should always do unless you want to burn your fingers by losing all your precious data. Well, since you are reading a review for a backup software, you already know that (or have already burnt your fingers!) -- so let us discuss how Backup4all is different from the hundreds of other backup software.
---
February 5, 2008
Professional voice-over talents are costly and can delay production, audio editing of voice-over recordings is difficult, and synchronizing voice-overs with animations by time-line editing is time- consuming. The solution is Voice Effect Marshalling (VEM), a new technology that synchronizes voice-overs automatically, handles voice-over changes easily, and makes it simple to mix two or more voices on a slide.
Joel Harband explains more here.
---
February 1, 2008
There are so many tutorials online that now show you a screen recording rather than a textual series of steps. However easy it might be to view such recorded content, it's nowhere as simple to create them in the first place -- our review product Demo Builder aims to make that process simpler -- this review will focus on what it does different than other similar programs, and how it performs overall.
---
January 29, 2008
There are billions of slides in the presentation sphere -- slides lost and mixed up in a chaotic land where it's easier to spend to a few hours to create new slides than search and reuse the ones that cannot be found. Our review product Slide Executive Professional may be all the help you need.
---
January 28, 2008
There are essentially three PowerPoint related tasks: you either create, give, or archive/share presentations. You know that keeping one or all three of these tasks organized is not a task that can be described as easy as pie. SlideManager is a slide management software that can assist you in each of the three task scenarios -- it lets you maintain an online presentation library that is cataloged down to the individual slide level.
---
January 24, 2008
Microsoft Excel has a cool data visualization option called PivotTables, which allows you to view and work with your data in an intuitive and interactive style while leaving your actual data unchanged -- we can use this visualization tool within a Microsoft PowerPoint slide to display and also interactively manipulate data while a presentation is running.
Learn more with Naresh Nichani and Brian Reilly.
---
January 23, 2008
Ric Bretschneider is Senior Program Manager for PowerPoint at Microsoft and he celebrates fifteen years as a Microsoft veteran, having joined the company in 1993 to work on PowerPoint for Windows and the Macintosh. Over the years, he's contributed to the design and direction of the application, and been awarded three PowerPoint related patents. In this interview, Ric discusses his fifteen years, his involvement with PowerPoint, the MVPs, his podcasts, and how PowerPoint was named.
---
January 22, 2008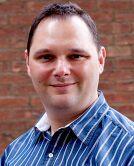 Tommy Powell is from Neuxpower, a software solutions company based in the UK. Neuxpower custom-build both stand-alone applications and add-ins that enhance existing software such as Microsoft Office. Their commercially-available PowerPoint optimizer, NXPowerLite , radically reduces the size of PowerPoint files.
---
January 22, 2008
So why do people make presentations that look the same? That's typically because they use the designs that are built inside PowerPoint. PowerFinish Volume 6 is a set of 50 PowerPoint design templates that comprise an assortment of abstracts, geometry, and strokes with a painted canvas look. It is very contemporary, and the entire collection is available in both 4:3 standard and 16:9 HD sizes.
---
January 19, 2008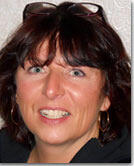 Echo Swinford is a Microsoft PowerPoint MVP (Most Valuable Professional). When she's not working on new media, she is answering almost all the questions on the PowerPoint newsgroup. Echo is also the co-author of Microsoft Office PowerPoint 2007 Complete Makeover Kit, published by Que. The other author of this book is the owner of this blog -- so I thought it will be fun for one author to interview the other!
---
January 18, 2008
Although you can copy and paste an Excel sheet inside a PowerPoint slide, there's so much more you can do to make the entire Excel-in-PowerPoint thing more useful. Microsoft Excel possesses an amazingly intuitive and powerful calculation engine -- and tons of formulae. We would like to leverage these capabilities of Excel while running a PowerPoint slide show.
Learn more with Naresh Nichani and Brian Reilly.
---
January 18, 2008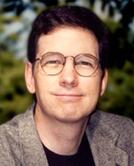 The linear presentation approach has gone fundamentally unchallenged until recent years when something changed. It wasn't the presenters (they actually liked the straight-forward simplicity) and it wasn't really the software. It was certain audience types and we had better pay attention.
Jim Endicott explains more here.
---
January 16, 2008
If you create your share of PowerPoint presentations, you know that you end up doing repetitive tasks all the time -- for the most common commands such as aligning, distributing, grouping, or resizing objects, you have to access the menus and toolbars hundreds of times. PowerPoint ShortcutTools 2.0, the product I am reviewing is a PowerPoint add-in which allows users to set defined keyboard shortcuts for specific PowerPoint commands.
---
January 11, 2008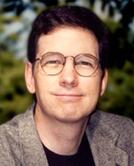 Jim Endicott is a nationally-recognized consultant, designer, speaker specializing in professional presentation messaging, design and delivery. In this interview, Jim discusses the implications of changes in this decade, the influence of technology, the sophistication of the marketplace, and the utilization of potential.
---
January 10, 2008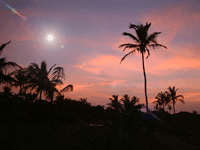 Knoll Light Factory 3.0 is a Photoshop compatible plug-in that allows you to design photo-realistic and enhanced lighting effects. This Photoshop plug-in adds flares, sparkles, rays, and several other natural lighting types to any image.
---