Introduction
Knoll Light Factory 3.0 is a Photoshop-compatible plug-in that allows you to design photo-realistic and enhanced lighting effects. This Photoshop plug-in adds flares, sparkles, rays, and several other natural lighting types to any image.
Knoll Light Factory presents an intuitive user interface that includes controls for applying the premade flares. A custom flare editor lets you create and edit your own custom effects. The plug-in makes a very easy task of constructing naturalistic lens flares by combining any of the 19 different elements that occur when photographing lights and bright objects.
Knoll Light Factory 3.0 is from Digital Anarchy, a company based in San Francisco, California, United States that specializes in special effect filters for image editing and video programs.
You can download a free trial version of Knoll Light Factory from the Digital Anarchy site.
My contact at AKVIS for this review was Debbie Rich. Thank you, Debbie Rich.
---
How To Use
Here's how you can use Knoll Light Factory:
Open any image in an image editor such as Adobe Photoshop.
Choose the Filter | Digital Anarchy | Knoll Light Factory option, as shown in Figure 1, below.

Figure 1: Knoll Light Factory
Doing so opens the Light Factory interface that you can see in the Figure 2, below. Figure 3 is the Mac interface.

Figure 2: Knoll Light Factory interface

Figure 3: Knoll Light Factory Mac, partial interface
The interface is divided into four areas, as explained below:

A. Presets

Presets has pre-designed combinations of Light Elements. There are over 110 presets and they are all accessible through the Preset Manager. You can also create your own presets.

B. Preview Window

Preview Window is where you see your light design build and take shape.

C. Layer Options

Layer Options display and create an interaction with the source Photoshop file.

D. Master Controls

Master Controls contains parameters that influence the light effect which has built in the Preview Window.

E. Elements of Light

Elements of Light shows the list of different light elements that make up your light effect.

F. Element Parameters

Element Parameters provides options to apply changes for the selected light element within the list.
After selecting the light preset, and/or making the changes as required, click the OK to apply.
Pictures or Plain Backgrounds
The effects in Knoll Light Factory 3.0 are not limited to pictures. These effects can be applied to plain backgrounds too. However, there are no options to apply these lights to a transparent background.
Here is a basic Before and After sample.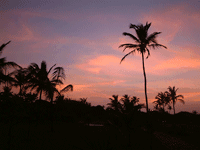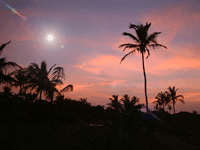 ---
Specifications
| | |
| --- | --- |
| Photoshop Versions: | 7+ |
| Platforms: | Windows, Mac |
| Site: | Digital Anarchy |
| Price: | US$149 |
| Trial Version: | Available |
---
This is the original page. An AMP (Accelerated Mobile Page) version of this page is also available for those on mobile platforms, at Knoll Light Factory 3.0.