January 8, 2008
The new versions of PowerPoint seem to have everything apart from the kitchen sink -- but yet, it's amazing too see vendors create small add-ins that provide an impressive capability that PowerPoint lacks. Opazity is one such add-in that creates opaque effects inside PowerPoint -- and if you are wondering what's so great about an opaque effect in PowerPoint, then read on.
---
January 2, 2008

Let me show you how you can learn more this year by grasping and understanding a little at a time. Call this a new year resolution, or just a time table -- let us see how far we can move with this monthly schedule.
---
January 2, 2008
ALLCapture is a screen recording program that also lets you edit and distribute screencasts, demos, tutorials, software simulations and videos. In this review, we'll look at version 3.0 of ALLCapture Enterprise version.
---
January 2, 2008
Get ready to add punch and pizzazz to your presentations and wow your audience using the latest PowerPoint techniques. This friendly book/CD-ROM combo covers all of the new features of Microsoft PowerPoint 2007, including interface changes, presentation themes, multimedia, the Slide Library, and more.
---
December 27, 2007
AKVIS Frame Suite 2.6 is a Photoshop compatible plug-in with an impressive collection of frames, edge and texture effects suitable for the decoration of photos and other image compositions.
---
December 18, 2007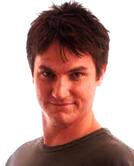 Mike Bielenberg is general manager/musician for Jupitertunes, a division of Jupitermedia Corp. He is the original founder of BBM.net, an online music library created for Flash, PowerPoint and web professionals. In this conversation, Mike discusses which type of music works best in PowerPoint presentations.
---
December 10, 2007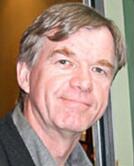 Henk de Groot has been very involved in display and presentation technology. In the last 17 years, he has held various management positions at Tektronix in Europe and the USA; he led the European operation of InFocus projectors right from its startup for 9 years. In this conversation, Henk discusses Sho-Q, a product that helps presenters deliver a seamless presentation -- especially in a multi-presentation environment.
---
December 10, 2007
AKVIS LightShop 2 is a Photoshop compatible plug-in that allows you to create fascinating light effects such as lightning, fireworks, halos, glows, flares, etc. The settings and tweaks within LightShop provide an infinite number of light effects.
---
December 10, 2007
Jigsaws can add a whole new level of interest to a PowerPoint slide, especially if the jigsaw shapes are cleverly placed and animated. However easy it might be to create something like this from scratch in PowerPoint, it cannot be as easy as Jigsaw Maker, the PowerPoint add-in that I am reviewing today.
---
November 29, 2007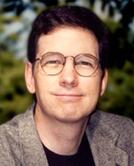 Unless you're a riveting $100,000/day nationally recognized keynote speaker, you've had to try to balance presentation delivery with presenting technology.
Jim Endicott explains more here.
---
November 29, 2007
This book, authored by Geetesh Bajaj and Echo Swinford is not as much about reading as it is about seeing and doing! That's why it's called a kit. Full-color pages show you exactly how your slides will look as you follow the makeover steps, and all presentations in various stages of the makeover are on the accompanying CD.
---
November 29, 2007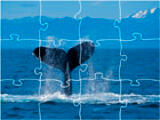 This tutorial shows you how you can create a full slide puzzle effect in PowerPoint. Although I use PowerPoint 2007 in this tutorial, the technique works the same way all the way back to PowerPoint 97.
---
November 21, 2007
PowerPoint makes it easy to insert pictures, shapes, text, and multimedia -- and the new PowerPoint 2007 adds ample improvements by way of effects and themes. Yet PowerPoint's 3D abilities can still benefit from add-ins like Perspector.
---
November 21, 2007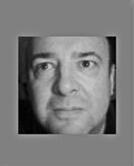 George McCaskill was a founding investor in Perspector and currently enjoys the role of Chief Technology Officer. In this conversation, George talks about the new features in Perspector 4.0 and some case studies.
---
November 19, 2007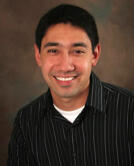 However, have you seen this all fall apart within just a few minutes for some unprepared individual? I'm sure you have, and it was probably during this individual's presentation. Don't be the next victim. How you summarize your work will make or break you. There are no points for second place.
Scott Schwertly explains more here.
---