April 2, 2008
In PowerPoint 2007, the old File menu is replaced by the new Office Button -- it's a round button placed on the top left of the interface that works in almost the same way as the File menu in earlier versions of PowerPoint.
---
April 2, 2008
In PowerPoint 2007, Microsoft has made sweeping changes to the program interface -- but many of the views remain unchanged -- or are very slightly changed. In this article, we will explore all these view options. PowerPoint 2007 continues to provide seven different views to help users to create and play presentations.
---
April 1, 2008
Joel Harband heads Tuval Software Industries, based in Israel. Their best known product is Speech-Over Studio, a PowerPoint add-in that enables PowerPoint slides to incorporate narrations using automated voices. In this conversation, Joel discusses the new version of Speech-Over and the use of Text to speech (TTS) voices.
---
March 28, 2008
For organizations and individuals who have been creating PowerPoint presentations for years, these presentations represent a very significant pool of content that needs to be synergised for reuse and reference -- aiding in the creation of new slide content. Cataloging your presentations to the slide level is therefore a very important aspect of slide management, and our review product does just that and more.
---
March 24, 2008
Adding narrations in PowerPoint has never been a very intuitive and failsafe operation -- and it's so much easier to do the whole PowerPoint narration thing with a logical and complete third-party solution called Speech-Over.
---
March 14, 2008
[an error occurred while processing this directive]
Although you can copy and paste an Excel sheet inside a PowerPoint slide, there's an alternative method. Microsoft Excel possesses an amazingly intuitive and powerful calculation engine -- and tons of formulae. This tutorial shows how you can insert an instance of Excel within a PowerPoint slide on the Mac.
---
March 13, 2008
Does it happen that you want to record a sound that plays on your system -- maybe a Skype conversation, or something off YouTube. Or maybe you just want to record something from a streaming radio, live podcast, or even a webcast that you are delivering. It's easy to do this with liteRecorder, our review product.
---
March 12, 2008
Recording onscreen computer activity is so much easier nowadays -- however, with the dozens of product options available, each product has to provide a compelling advantage and improved options than other similar applications. Our review product, liteCam does have some features that are unique to the program.
---
February 27, 2008
You cannot locate PowerPoint 2007 on your computer? Yes, I know this happens -- follow these step to find out if you have PowerPoint 2007 in your system or not. Since PowerPoint 2007 only installs on Windows XP and Windows Vista, we provide instructions for both OSs.
---
February 19, 2008
Most of the time, slide numbers are not visible on the slide although many users like to enable them. Learn how to add slide numbers, get to troubleshooting if you can't get to see them -- and learn some tricks.
---
February 16, 2008
While PowerPoint includes a very capable Photo Album feature that lets you quickly insert multiple photos in a presentation, you still need to add the animations yourself -- also there's no navigation between viewing pictures and slides. Our review product is a PowerPoint add-in that simplifies the process of inserting pictures with animation and navigation.
---
February 14, 2008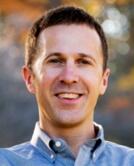 Gabe Anderson takes care of support and community initiatives at Articulate, a provider of rich media products used for e-learning. In this conversation, Gabe discusses Articulate Quizmaker, how you can create quizzes, and how Quizmaker integrates with Articulate's other products.
---
February 12, 2008
PDF creation is so much easier these days -- many programs including the new Office 2007 include PDF output -- and there are several free PDF creators available. So why would you want to buy a copy of novaPDF, our review product -- and if you really wanted to spend some money, why choose novaPDF rather than Adobe's Acrobat Professional?
---
February 8, 2008
There's a plethora of PowerPoint to Flash conversion software out there but not all of them do a faithful conversion -- our product for review today, Wildform Flair also takes a different approach by converting the PowerPoint file to an editable Flash based file that can be fine-tuned and customized as required so that you end up with a Flash output that closely mimics (or adds to) the original PowerPoint presentation.
---
February 8, 2008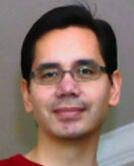 David Salaguinto is a writer on the Office User Assistance team at Microsoft who uses comics he creates to have fun, and to connect with readers -- see his Office Online Web Comic blog. In this conversation, David discusses how he got started, and where he gets inspiration from.
---