February 20, 2006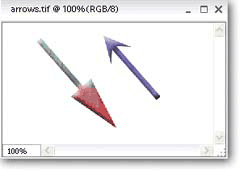 This book extract from Photoshop Elements 4: The Missing Manual is an Indezine exclusive with permission from O'Reilly Media, Inc. Barbara Brundage, the author of the book has been a member of Adobe's pre-release groups for Elements 3 and 4. The excerpts chosen to be published on Indezine aim to show how easy it is to create graphic elements with shapes in Photoshop Elements 4.
---
February 17, 2006

Studio F calls its latest volume of PowerPoint templates "edgy" - this volume is a departure for them from their normal subtle designs. The difference this time around is that the designs themselves are more bold and striking - and as Studio F mentions in its publicity material, the designs still do not distract from the actual content of the presentation.
---
February 14, 2006
Creating a pendulum swing animation is possible using PowerPoint 2002 or later - and involves creating a hidden pivot point. A pendulum (the real type) swings back and forth on a pivot point at the top of the weight's string, so we will need to create a shape that appears to swing at the end of a string and repeats back and forth from this pivot point.
Bill Dilworth shows you the steps.
---
February 10, 2006
About 30 million PowerPoint presentations are created each day, and it's fair to say more are made using Windows versions of the software than Macintosh. Microsoft and Apple have always had a testy relationship, though, so it's no surprise that an unusually large proportion of PowerPoint problems stem from crossplatform issues.
---
February 4, 2006
Recording a sound is not a big deal nowadays with the easy availability of computer microphones and recording software. Did you know that all versions of Windows (even the ancient ones) include an application thatlets you record sound using your computer.
---
January 15, 2006
This book extract is from Cutting Edge PowerPoint for Dummies, a book that will teach you how you can make your PowerPoints dance and sing. Okay, you've PowerPointed before, right? And you knew there must be more cool things you could do? Here they are! This handy guide gives you pointers on what makes a powerful presentation, tips on using the right formats and templates, and directions for dressing up text, wowing 'em with color, adding action, and much more.
---
December 17, 2005
PowerPoint MVP Julie Terberg shows you how you can create motion path animations in PowerPoint.
---
December 16, 2005
Add a Draft stamp to your unfinished presentations - Download here.
---
December 13 , 2005
James Theall is CEO of Media Marketing Inc., a Boulder, Colorado-based software and service company that has recently launched SlideManager for PowerPoint. James remains obsessed with automating the model that shifts individuals creating their own presentations PowerPoint's original model) to the hub-and-spoke model that moves presentation building out into the field while maintaining knowledge, story points and design standards.
In this interview, James talks about slide management, SlideManager, and case studies.
---
December 5, 2005
It's so easy to be optimistic about the next version of PowerPoint - Microsoft has added tons of new features to the program in what might be the most revolutionary release of this venerated presentation platform.
---
December 3, 2005
This book extract from Perfect Medical Presentations, a book that is more focused toward creation of PowerPoint presentatons for the medicine sector.
Published by Churchill Livingstone, the authors of the book include a surgeon and a designer who live on either side of the Atlantic Ocean. The book won the first prize in the Basis of Medicine Category of the 2005 BMA medical book competition.
---
November 23, 2005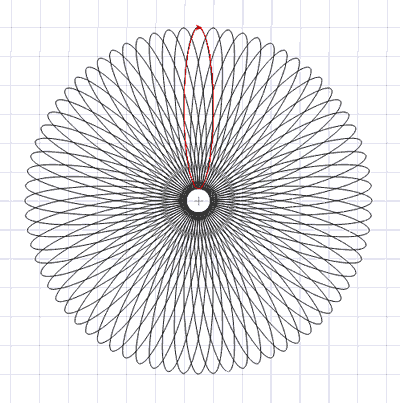 Here's how you can quickly create amazing spirographs in Adobe Illustrator and Microsoft Acrylic.
---
November 15, 2005
I last reviewed NXPowerLite 1 almost two years ago - and the product continues being the easiest-to-use PowerPoint compression product. I was aware that the team at Neuxpower was creating this new version which was the result of many feature requests. The new version has now been released and its time to do a review again.
---
November 13, 2005
What about narrating your voice into PowerPoint then? Well, how many speakers are open to the idea of recording narrations anyway - common excuses to avoid doing that range from improper microphones to just a plain lack of interest! That's whereSpeech-Over Studio, our product for review can help.
---