January 6, 2005
50 Issues: Looking Back, Looking Ahead
PowerPoint to DVD
PowerPoint to BlackBerry
Fills & Lines - Part III
and more.
---
January 2, 2005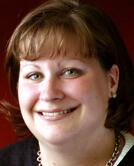 Betsy Weber, Technical Evangelist from TechSmith shares her secrets of creating perfect DVDs from PowerPoint presentations in this Indezine exclusive.
Learn how you can create DVDs from PowerPoint presentations.
---
January 2, 2005
In this excerpt from It's Show Time!, John Mackenzie takes an unconventional look at sales meetings with 15 black-belt meeting master moves.
Learn how to use these moves to advance your career.
---
December 31, 2004
This book extract from Teach Yourself PowerPoint 2003 in 24 Hours is an Indezine exclusive with permission from Sams Publishing. The book includes shortcuts and ways to accomplish the most common tasks in PowerPoint.
Authored by Tom Bunzel, the book has in-depth coverage of working with sound and video inside PowerPoint. It also has a comprehensive chapter on PowerPoint's drawing abilities.
---
December 30, 2004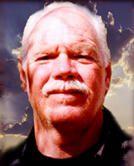 If you are giving PowerPoint presentations and not utilizing video elements, then you are truly missing out on a powerful tool.
Here are a couple scenarios where the use of video would be highly effective.
---
December 24, 2004
Adrian Doyle heads Visual Exemplars Ltd, a UK based company that creates Perspector, the popular add-in for PowerPoint that allows you to use animated 3D objects and effects inside PowerPoint. Adrian has worked in the IT sector for many years implementing large scale business and enterprise applications for clients including British Airways and the UK's Inland Revenue. He also has managed new start-up companies in the Internet sector and helped to turn them into successful businesses.
In this interview, Adrian discusses Perspector, 3D and PowerPoint.
---
December 23, 2004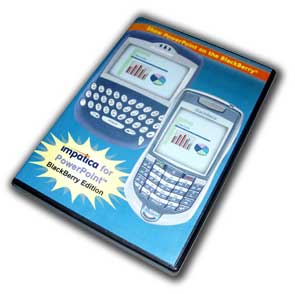 Impatica's new 3.32 update adds new features - the most amazing of these is the new BlackBerry support option. My first reaction was "wow", because the Impatica people are getting PowerPoint presentations, complete with animations and transitions, ported on all sorts of platforms and devices. They already are the first online rich media creators to create a Mac version of their main product "Impatica", thus offering a cross-platform PowerPoint repurposing solution.
Learn more about Impatica's PowerPoint to BlackBerry conversion.
---
December 20, 2004
A PowerPoint transition is an effect that plays over a period of time that changes one slide to another. Purists often rule that simple transitions like wipes and fades are more usable than the more showy ones. The problem is that rules are meant to be broken. Imagine asking a kid to paint with only blues and greens and stay away from reds and oranges. That's akin to stopping creativity. Probably it is the same thing with PowerPoint transitions - we all kill creativity because we are scared that we may create something bizarre.
Learn more about making an impression with PowerPlugs: Transitions for PowerPoint.
---
December 19, 2004
Let us look at the profile of a typical PowerPoint user. He or she creates presentations from templates contained within PowerPoint or Downloads some from the many sites online. They insert pictures and create charts. Most of them also copy and paste content from other applications into PowerPoint slides. What is the result? Often, it is a fifteen slide presentation that has ballooned to the ungainly size of 15 mb or more.
That's when a product like PowerShrink can help.
---
December 17, 2004
Troy Stein is Camtasia Studio product manager at TechSmith Corporation in Okemos, Michigan. He has over a decade of experience in technology services and product management and has worked with start-ups, Fortune 500 companies, and small businesses. In this interview,
Troy discusses Camtasia, his role at TechSmith, PowerPoint and more.
---
December 14, 2004
Many users including translators, authors, writers and transcriptionists need to count the number of words in a document. While Microsoft Office applications like Word, Excel and PowerPoint do offer some features to do the count, the end results are nowhere close to professional. So, what is the solution? One option is to use
Practiline Software's PractiCount Toolbar.
---
December 10, 2004
Most PowerPoint add-ins bring additional features into PowerPoint - these features range from multimedia to transitions and output and design. Graphicae is different - it brings a whole new organizational structure into your PowerPoint creation workflow. Graphicae is from Proof Software LLC, a company based in Canton, MA, United States.
---
December 4, 2004
Color Theory is a set of principles used to create harmonious color combinations. Color relationships can be visually represented with a color wheel — the color spectrum wrapped onto a circle. According to color theory, harmonious color combinations use any two colors opposite each other on the color wheel, any three colors equally spaced around the color wheel forming a triangle, or any four colors forming a rectangle (actually, two pairs of colors opposite each other). The harmonious color combinations are called color schemes – sometimes the term 'color harmonies' is also used. Color schemes remain harmonious regardless of the rotation angle.
---
December 3, 2004
Beth Simon is an Assistant Professor of Computer Science at the University of San Diego, in San Diego, California, USA. Her research interests lie in Computer Science education and include both educational technology and multi-national, multi-institutional education research. She works jointly with the University of Washington's Educational Technology group and the University of California, San Diego's ActiveCampus group on Classroom Presenter, a Tablet PC-based system to increase interaction in the classroom.
---
December 2, 2004
Jim Endicott is a nationally-recognized consultant, designer, speaker specializing in professional presentation messaging, design and delivery. Jim has been a Jesse H. Neal award-winning columnist for Presentations magazine with his contributions to the magazine's Creative Techniques column. Jim has also contributed presentation-related content in magazines like Business Week, Consulting and Selling Power as well as a being a paid contributor for a number of industry-related websites.
In this interview, Jim discusses PowerPoint, presentation training and more.
---