January 13, 2017
The Reflection effects that PowerPoint provides can be applied with a single click, and can indeed do wonders for your shapes. However, if you get too carried away by the swanky looking reflections, you may end up distracting your audiences. Most of PowerPoint's reflection presets that you learned to apply in our Reflection Effects for Shapes in PowerPoint 2016 tutorial are attractive, yet somewhat distracting. Still, you can tone down the effect a little. Or if you want, you can let your creativity work and enhance the reflection effect!
Learn how you can make changes to the reflection effects applied to shapes in PowerPoint 2016.
---
January 12, 2017
Apply any of the various effects in PowerPoint, and your shapes may stand out; literally out of the slide! In this series on Shape Effects in PowerPoint 2016, we have explored several effect types. On this page, you will learn how you can quickly add a convincing Reflection effect to a shape.
Learn how to apply Reflection effects to selected shapes in PowerPoint 2016 for Windows.
---
January 11, 2017
Nancy started her session by mentioning how happy she was to see many recognizable faces. She observed that while much has changed since 2003, presenting faces the same challenges. She acknowledged the presenting firms spearheaded by MVPs and so many other people. Nancy attended an Entrepreneurs' Roundtable for presentation agency owners the previous night, and reconfirmed that people in the presentation industry play a role in changing the world.
---
January 11, 2017
The shadow effect in PowerPoint adds more depth to your selected shape, and you may achieve the perfect shadow effect the very first time you use PowerPoint's default shadow options. However, you may want that shadow to be a wee bit longer, or just a little less pronounced. Or maybe you want the shadow to sport a color that's different.
Learn about options to edit the Shadow Effect in PowerPoint 2016 for Windows.
---
January 11, 2017
While some applications may allow you to identify font types while you choose a font, many times you may not know which font type you are choosing. And by font type, we mean the various font file formats that are recognized by Microsoft Windows and are available to most installed programs. To identify font types, you first need to see a listing of all fonts installed on your system.
Learn how to identify font types in Windows 10.
---
January 10, 2017
We first bring you Jan Ole Kjellesvig of YAY Images, who talks about their amazing add-in for PowerPoint that lets you search for pictures objectively. Did you know that they have a TextSpace feature that shows pictures that can work best with superimposed text? We then feature Pooja Jaisingh, who talks about her new course on LinkedIn Learning called Captivate 9 Advanced Techniques. In the Tutorials section, PowerPoint 2016 users can learn about the Change Picture option, how you can reset pictures, reposition cropped pictures, Shape Effects, and Preset Effects for Shapes. PowerPoint 2010 users can learn some quick tricks about Duplicating Slides. Finally, do not miss the new press releases and templates of this week.
Read Indezine's PowerPoint and Presenting News.
---
January 10, 2017
If your presentation has many slides, it will be easy to identify the current slide as long as you have enabled slide numbers on your slides. In PowerPoint, you have to make these slide numbers visible since they don't show by default.
Learn how to add Slide Numbers on slides and Masters in PowerPoint 2016, and more tricks on making them work to your will.
---
January 9, 2017
Jon Schwabish is an economist, writer, teacher, and creator of policy-relevant data visualizations. He is considered a leading voice for clarity and accessibility in how researchers communicate their findings. In this conversation, Jon discusses his new book, Better Presentations: A Guide for Scholars, Researchers, and Wonks that helps people improve the way they prepare, design, and deliver data-rich content.
---
January 9, 2017
PowerPoint's Shape Effects are used to enhance the look of your shapes, and with PowerPoint 2016 providing a vast repertoire of effects, you can easily get busy playing with all the options available! To save time, you can apply any of the Preset shape effects. If you choose to apply individual effects, the time involved may be more, but the results can be distinctive. For example, even with something as simple as the Shadow effect, there is no dearth of options available.
Learn how you can apply Shadow Effects to shapes in PowerPoint 2016.
---
January 6, 2017
Pooja Jaisingh, the founder and chief learning geek at LearninGeeks, leads the design and delivery of eLearning and training solutions. She has created several award-winning eLearning courses and eBooks, and regularly conducts workshops and webinars on eLearning tools and techniques. In her previous roles, she worked as a teacher trainer, instructional designer, and senior Adobe eLearning evangelist. Pooja holds a master's degree in education and economics and a doctorate in educational technology. In this conversation, Pooja discusses her LinkedIn Learning course, Captivate 9 Advanced Techniques.
---
January 6, 2017
PowerPoint provides six types of Shape Effects; more than one of these effects can be applied to a selected shape. Some combinations of these effects look better than others. Having said so, practicing restraint not to go overboard with all effects is always a good thing. Also, trying out all the effect combinations may take a lot of time. Fortunately, the Presets option comes to your rescue. This option lets you use pre-combined combinations of the different effects.
Learn how to apply Preset effects to shapes in PowerPoint 2016 for Windows.
---
January 6, 2017
Why would anyone want to duplicate slides? There are many reasons to do so; you may want to such as to create another slide that is similar to what you already have. You may also want to use the same slide twice, or create a slightly edited chart than what you already have on an existing slide; duplicating and editing is easier than redoing it again.
Learn how to duplicate slides in PowerPoint 2010.
---
January 5, 2017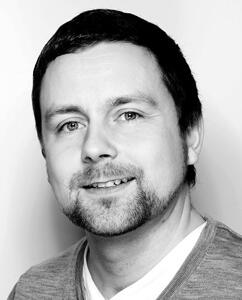 Jan Ole Kjellesvig is COO and one of the founders of YAY Images, one of Europe's leading stock photo agencies. YAY is built on a strong technological platform, and focuses on innovative ways to distribute content worldwide, both directly and through strategic partnerships. In 2014 they launched the new image licensing model called "streaming", which has caught the attention of the industry. Jan has founded several other companies related to advanced photography and internet technology, and has broad knowledge of web technologies. In this conversation, Jan discusses the YAY Images add-in for PowerPoint.
---
January 5, 2017
So what are effects? Effects are different than fills and outlines. With the plethora of effects available in PowerPoint, you can make a shape stand apart with a drop shadow. Other effects allow you to create convincing reflections, spreading glows, 3D bevel effects, and even soft edges. Even better, all these effects are not destructible and can be turned on and off at your will.
Learn about Shape Effects that can be applied to selected shapes in PowerPoint 2016.
---
January 4, 2017
To make a visually strong PowerPoint presentation, you should use shapes and pictures. You can also fill your shapes with pictures. Maybe sometimes you end up with not so desirable results. Primarily, you'll find that PowerPoint insists on filling the entire picture within the shape. In the process, the picture itself may appear distorted. Fortunately, regaining this lost proportion is an easy option, as you will learn in this tutorial.
Learn how to reposition the picture fill inside a shape within PowerPoint 2016 for Windows.
---
January 3, 2017
In this first issue of the year, we look at two amazing PowerPoint transition effects. Curtains is one of those effects that can be horribly misused, and yet can be effective if used with prior thought. Fade, on the other hand, is one of those all-weather transition effects that can be utilized on any slide. In the Tutorials section, PowerPoint 2016 users can learn about the Reset option for slides, comparing and merging presentations, Artistic Effects for pictures, and Picture Compression. We also explore setting document-specific resolutions. Finally, do not miss the new press releases and templates of this week.
Read Indezine's PowerPoint and Presenting News.
---