February 16, 2009
First of all, this is not a tutorial -- rather it is a walkthrough that shows proof of concept of integrating a Microsoft Access database within a PowerPoint slide. What's more -- the sample presentation that has been provided let's you use any Access database as the source for your presentation slides!
Naresh Nichani shows you how to do this.
---
February 16, 2009
This article by Robert Lane and Dr. Stephen Kosslyn explores how the human brain handles visual input and the implications for PowerPoint presentations. We recommend eliminating most of those carefully thought-out words on slides and replacing them with certain kinds of rich imagery. Doing so efficiently feeds the brain what it likes to see, and allows you to communicate messages in ways not possible with words alone.
---
February 12, 2009
OutWit Images is a cool, free Mozilla Firefox add-on includes a powerful image search and save engine. This Firefox 3 add-on is compatible with Windows, Mac OS, and Linux. You download and install this add-on from the Firefox Add-ons site, and end up with an OutWit Images button on your Firefox toolbar.
---
February 11, 2009
Yury Uskov is a founder and CEO of iSpringSolutions Inc., an innovative software company with the development center in Russia. iSpring Solutions has already launched several Flash technology projects including iSpring, a PowerPoint to Flash converter, and SlideBoom, an online service for presentations sharing. In this conversation, Yury discusses the new SlideBoom Pro account.
---
February 11, 2009
ToonIt, a photo cartooning Adobe Photoshop compatible plug-in uses advanced algorithms to process your image and create cartoon-style shading and lines. You could do all this manually using time consuming techniques like rotoscoping and hand painting -- but it's so much easier and interactive doing it with ToonIt.
---
February 9, 2009
Although PowerPoint 2003 and earlier versions don't have a specific Effects category like PowerPoint 2007, they do have two effects -- these are shadows and 3D. In this tutorial, we'll cover the 3-D styles. Unlike shadows, 3-D styles only work with AutoShapes -- this leaves out pictures but you can always use a rectangle AutoShape with a picture fill to mimic a picture with a 3D style.
Learn more about 3-D Styles and the 3-D Settings here.
---
February 9, 2009
We have already covered the fill and line options in PowerPoint 2003 and earlier. While these versions of PowerPoint do not have a dedicated "effects" set like in PowerPoint 2007, they do offer some effects like shadows and 3D. In this series of tutorials, we will first explore shadows. Learn how to add shadows, and then tweak using the Shadow Settings toolbar.
---
February 7, 2009
Color blindness is some sort of color vision deficiency which results in differences in the way that an affected person sees and distinguishes various colors. When a color blind user looks at a PowerPoint slide, he or she might view it differently than other people.
---
February 5, 2009
I have already showed you the different outline attributes in PowerPoint 2007. In this tutorial, the outline options series will conclude with this article on gradient lines. Gradient lines are a new feature in PowerPoint 2007.
---
February 5, 2009
I have already explained the basics of outlines in PowerPoint 2007 and changing weight and dash types. In this tutorial we'll learn about adding arrowheads to lines. First things first: arrowheads can only be added to lines within open shapes. Shapes, such as rectangles, circles, etc. are closed shapes. Regular line Shapes, such as straight lines, curves, scribbles, etc. are open shapes.
---
February 4, 2009
Weight is the thickness attribute of the outline: you can change the weight all the way from a hairline thin line to a chunky thick line. Dash type is the variation between a line without dashes to ones with longer or smaller dashes, or even alternating small and long dashes.
---
February 4, 2009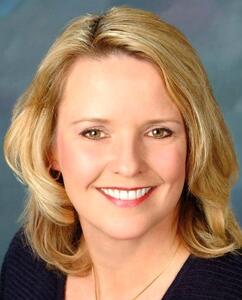 Lisa Lindgren has brought solid presentation advice to hundreds of thousands of people during her professional career. For nearly a decade she published the critically acclaimed Presenters University Web site and its monthly Presentation Pointers newsletter. Now a member of the Steering Committee for InfoComm's Presentations Council, she continues to work to enrich the industry and advocates for improved presentation techniques and standards. In this conversation, Lisa discusses the little known secrets of using PowerPoint content within Second Life, a 3-D virtual world where you navigate "inworld" using your own, personalized avatar.
---
February 4, 2009
We have already covered fills in PowerPoint 2007 and later versions. In the next part of this series of tutorials, we are going to learn about the outlines in PowerPoint 2007. If you moved up to PowerPoint 2007 from an earlier version, you'll find it interesting to know that Microsoft decided to change some terms -- a line is now an outline, and an AutoShape is a shape. Having said that, many interface areas of PowerPoint 2007 still use the term "line" -- so we'll use both line and outline interchangeably.
---
February 2, 2009
I previously explained how you can format a line with color, weight, and dash styles in PowerPoint 2003 and previous versions. Now, let me show you how you can add an arrowhead on one or both sides of a line. Arrowheads can only be added to lines within open shapes.
---
February 2, 2009
In a previous tutorial, I showed you how you can format line attributes (outlines) in PowerPoint 2003 or earlier. In this tutorial you will learn more about the cool patterned lines option.
---