July 26, 2006
The key to streamlining the toolbars is to know how to hide and show them as required. So if you don't need one of the toolbars most of the time, just go ahead and hide it -- getting it back is just another one-click operation.
---
July 25, 2006
There are so many toolbars in PowerPoint, and making them all visible all the time can make the interface look cluttered. To make the interface more streamlined, PowerPoint allows you to edit the default toolbars, and even create one of your own.
---
July 20, 2006
...with dozens of PowerPoint-Flash converting applications available, it's easy to be spoilt for choices. And with so many choices, every such application has to either do things better than others or add more capabilities. WildPresenter, the product we are reviewing tries to do both -- and in this review, we will explore if it succeeds or not.
Read the WildPresenter review.
---
July 18, 2006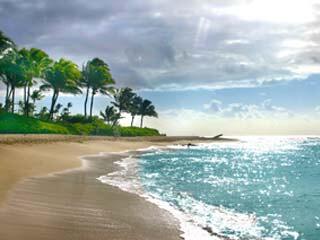 Here are the previews for Series 03 of this Photoshop compatible plug-in.
---
July 15, 2006
Kirk Cunnighamis Executive Director, Marketing at Business Objects, creators of Crystal Xcelsius software.In this interview, Kirk discusses Business Objects, Crystal Xcelsius, and its charting abilities in comparison to Microsoft Excel and PowerPoint.
---
July 15, 2006
Here are the previews for Series 02 of this Photoshop compatible plug-in.
---
August 7, 2006
Learn how you can embed and format Excel content inside PowerPoint.
---
July 14, 2006
Adding movie clips to PowerPoint presentations is easy since it's basically a one-click operation -- but if you need to add Flash SWF movies to your PowerPoint slides, you'll soon discover that this process is nowhere as easy -- nor is it a one-click process!
---
July 14, 2006
OfficeFX isn't like other PowerPoint add-ins that make small changes -- this product metamorphoses your entire presentation into something that's completely different from the original PowerPoint as far as the look is concerned.
---
July 14, 2006
Andrew's Plug-ins are a series of 19 Photoshop plug-in sets from Graphicxtras that add all sorts of amazing effects to your images. We begin by previewing Series 01.
---
July 11, 2006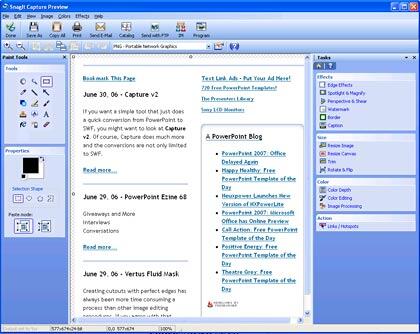 SnagIt allows you to add hotspots to your captures that can be exported to Flash SWFs -- and it's so simple to add these Flash equipped captures with hotspots to your PowerPoint presentations!
---
July 6, 2006
Joel Harband heads Tuval Software Industries, based in Israel. Their best known product is Speech-Over Studio, a PowerPoint add-in that enables PowerPoint slides to incorporate narrations using automated voices. In this interview, Joel discusses his product and its typical applications.
---
July 5, 2006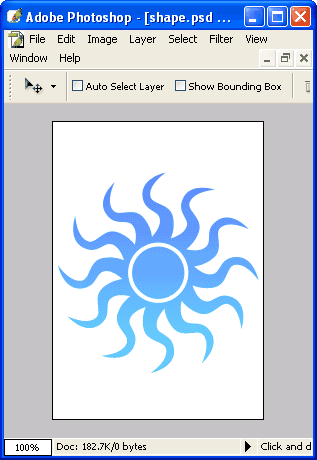 Photoshop by itself has few options to create repeating symmetrical patterns -- and those options can be time-consuming as well. Artlandia SymmetryShop aims to fulfill that void -- and once you understand how it works, it's everything you could have wanted in an automatic pattern creator.
---
June 30, 2006
If you want a simple tool that just does a quick conversion from PowerPoint to SWF, you might want to look at Capture v2. Of course, Capture does much more and the conversions are not only limited to SWF.
---
June 29, 2006
Giveaways and More
Interviews
Conversations
---