The last time I sent out the ezine, I forgot to provide a link to my vacation pictures. Please find them here.
Speaking of pictures, here's a link to many more pictures on my Flickr.com account.
And speaking of Flickr, be sure to check out Mediamazine, my new blog that presently contains a free series of Flickr tutorials.
Giveaways and More
In the last issue, I announced the Ppted giveaway of the Spirograph collection of PowerPoint templates and another giveaway for Jim Gordon's Grayscale Printing add-in--the winner's list should be out in another 3 or 4 days--meanwhile, go ahead and participate in these free giveaways:
And now for more goodies. Ppted is giving away five copies of their Grunge and Geometry collection of PowerPoint templates. To win, all you need to do is fill in this form. This sweepstakes ends on June 10th.
Also, Impatica is giving away two licenses of Impatica for PowerPoint, their PowerPoint to online media converter product! To win, all you need to do is fill in this form. This sweepstakes ends on June 10th.
Finally, TechSmith is giving away two copies of SnagIt 8. I recently did a tutorial on SnagIt stamps, and you can check that out here. To win, all you need to do is fill in this form. This sweepstakes also ends on June 10th.
And here are free Father's Day PowerPoint templates for everyone.
---
CrystalGraphics Sale
CrystalGraphics, the largest vendor of PowerPoint add-ins has announced their Ultimate Combo 16 Offer that includes all five volumes of their Transitions product, PowerPlugs: Video Backgrounds Player for PowerPoint with 109 video backgrounds, and 14x other PowerPoint utilities for $399. This is 80% off their retail pricing. Check it out here.
---
Blog Interviews
Check out this new series of blog interviews:
Troy Stein is Product Manager for Camtasia Studio, the amazing screen recording program from Okemos based TechSmith Corporation.
Geetesh: Camtasia Studio seems to be forever evolving and building capabilities as digital media horizons expand all the time--how do you decide about this expandability? What are the new digital media horizons that you are looking at.
Troy:I think you are right on target. Videos are all over the web and more and more people are making them. Video know-how is increasing across the board and not suprisingly, we are getting more requests for expanded video editing capabilities.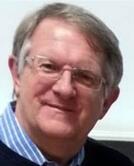 Steve Hards is Director of Sales and Operations for Perspector, the well-known 3D add-in for PowerPoint that's been released in a new version.
Geetesh: What do you think is the most significant new feature in this release?
Steve: The star feature of the new Professional Edition is its charting facility, but it would be an oversight not to mention that many valuable enhancements have been made to both the Professional and Standard editions. The most significant of these is the ability to use international character sets for users not producing presentations in English.
Austin Myers, a PowerPoint MVP has released PFCExpress, his new PowerPoint add-in that makes it so simple for you to email your PowerPoints.
Geetesh: What prompted you to create PFCExpress - and tell us more about typical usage scenarios.
Austin: The concept of PFCExpress came about from user requests and input from the PowerPoint newsgroup. Because of the way PowerPoint links to media files, and the fragility of those links, users were experiencing very high failure rates when they emailed their presentations.
---
New Content and Happenings
In a surprising move, Microsoft has decided to not include PDF export options in the upcoming Office 2007 product. This was the result of talks between Microsoft and Adobe breaking down, and the looming threat of an antitrust suit on Microsoft by Adobe on this issue. Read the full story here.
Excerpts from Echo Swinford's Fixing PowerPoint Annoyances are available on Indezine.com now. Read them here.
The Jeff Van West Interview -- Jeff puts his get-the-job-done philosophy into practice in training movies on Effective Presentations which is available online from Lynda.com. In this interview, Jeff discusses PowerPoint experiences, design and improvement ideas.
T-Mobile now makes it possible for its subscribers to leave their laptops behind them for presentations by making available to them Impatica ShowMate (link no longer exists), the first and only presentation solution that allows users to project PowerPoint presentations directly from their BlackBerry wireless devices.
---
End Note
More PowerPoint related info on the PowerPoint Blog and PowerPoint Notes. And PowerPoint templates for all of you.
And here's a link to the previous issue of this newsletter.
Until next time. Have a great day. And keep the feedback coming.
Back
---