August 11, 2008
THMX actually stands for an Office Theme Document file -- but what it hides is more important in this case than what it stands for. A THMX file -- and any of the new file formats that Office 2007 and later use are actually XML based file formats -- also they are more like a wrapper that contain many disparate and related elements, as I will show you soon.
---
August 7, 2008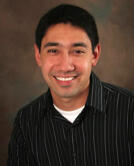 Scott Schwertly is an epic storyteller. Today, he owns and operates Ethos3 Communications, an internationally renown and award-winning presentation design and training company located in Nashville, TN. In this conversation, Scott explains why he believes that there is a story in everything.
---
August 6, 2008
As owner and principle designer at Terberg Design, Julie Terberg develops custom presentation solutions — unique for every client and purpose. Julie also conducts training sessions for those who want to expand their skills. In this conversation, Julie discusses the gradual shift that's taking place in the areas of PowerPoint design.
---
August 5, 2008
There are many tasks that can be performed in various versions of Microsoft Windows only if you are able to see the file extensions of file types. By default, all the new versions of Windows hide the file extensions -- but it is easy to change that default. In this article, I'll show you how you can do that for Windows XP and Windows Vista.
---
August 2, 2008

iSpring Pro is a PowerPoint add-in that allows you to convert your PowerPoint presentations into Flash SWF movies with all the animations, slide transitions, audio and video clips, and inserted Flash SWF files intact. It works with all PowerPoint for Windows versions from 2000 to 2007.
---
August 2, 2008
Ellen Finkelstein is author of several PowerPoint, Flash, and AutoCAD books -- she has just released her new ebook called 101 Tips Every PowerPoint User Should Know. In this conversation, Ellen discusses this book, and how readers can benefit from all the tips in the book.
---
July 29, 2008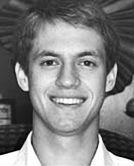 Jefferson West is a co-founder and the CEO of Studeous. Jeff is responsible for the marketing, public relations, and strategy at Studeous. Often traveling between schools and the company headquarters in Austin, Texas; Jeff is frequently in discussions with teachers, administrators, and students to get timely feedback from the people who use Studeous.
---
July 28, 2008

PPT2Flash Professional is a PowerPoint add-in which allows you to convert your PowerPoint presentations into Flash SWF movies with all the slide objects and movements recreated. It works with all PowerPoint for Windows versions from 2000 to 2007.
---
July 28, 2008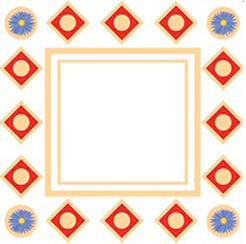 Artlandia LivePresets is a new plug-in for Adobe Illustrator that creates live pattern swatches. Although Adobe Illustrator provides a few pattern swatches, the implementation in Illustrator is nowhere as featured and dynamic as it is within LivePresets.
---
July 28, 2008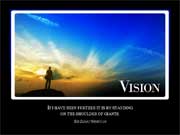 PowerQUOTES from PresentationPro is a very simple product -- in fact it is just a bunch of slides -- but it is something that can make a difference if you want that one slide to make your presentation stand out. And it doesn't look canned -- and that's because you can customize it as you want.
---
July 28, 2008
Lee Potts has been blogging about visual communications and presentation-related issues since 2002. His current project, Breaking Murphy's Law (tagline: because when you're presenting, someone's always watching), launched in June -- and in this Indezine exclusive conversation, Lee discusses Breaking Murphy's Law, why he created it, and some cool stuff on the blog.
---
July 21, 2008
Philip N. Morgan is a seven year veteran of muvee and is its Chief Operating Officer. Before joining muvee Philip spent over 25 years working in television production and operations with stints at the BBC, ITN, TV-am, TVS, Orbit, TVBS and Sony Pictures Television. Philip is a keen photographer and videographer and enjoys cycling, jogging, travel and cooking -- and in this Indezine exclusive conversation, Philip discusses the cool, new features in muvee Reveal, and shwup.com, a new media sharing site from muvee.
---
July 15, 2008
muvee Reveal is the newest version of muvee -- it is a completely rewritten program that makes creating professional looking movies even easier. It also allows you to upload created muvees to the new shwup.com sharing site.
---
July 14, 2008
As yet another PowerPoint Live conference makes itself visible on the horizon, I think it's a good idea to look ahead at what's going to be visible on the slides at the conference this year -- especially the new template design that will be provided to all speakers.
---
July 1, 2008
What if you browsed to any of the video sites like YouTube using the Safari browser on your Mac, and selected one of the movies to view on the site -- maybe this was a music video, an interview, a trailer, or just something else. And then you checked out another YouTube movie -- and then you shut down Safari altogether and launched your iTunes to hear the sound track of all the movie clip pages you visited. So how did the sound tracks get into your iTunes in the first place?
---