September 5, 2008
The PowerPoint Content Publishing Team creates content for the PowerPoint section of the Office Online site at Microsoft.com – they are a group of six - and in this exclusive Indezine interview, they discuss how they work as a team, and what factors influence the creation of new content for the PowerPoint part of the Office Online site.
---
September 4, 2008
SlideShare announced the winners of its The World's Best Presentation Contest -- and the results include some really amazing presentations. The overall winner is Thirst, a presentation that brings alive the impending worldwide water shortage that's staring at mankind.
---
September 3, 2008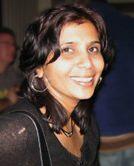 Rashmi Sinha is cofounder and CEO of SlideShare, the world's largest community for sharing presentations. She manages design and business development at SlideShare. In this conversation, she discusses SlideShare's The World's Best Presentation Contest.
---
September 1, 2008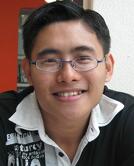 Shawn Toh is based out of Singapore and loves to do advanced animation tricks using PowerPoint. He is a Microsoft PowerPoint MVP (Most Valuable Professional) and runs the PPT Heaven site. In this discussion, Shawn discusses the PowerPoint Heaven eConvention 2008.
---
August 26, 2008
How many times have you converted your PowerPoint, Word, or Excel document to a PDF and have lost the original -- or maybe you created the PDF from a non-Microsoft Office source but now need it as a PowerPoint presentation. Able2Extract, our review product lets you transfer native PDFs to Word, Excel, and PowerPoint documents.
---
August 23, 2008

How often were you stuck with a PDF that had everything you wanted, but you'd rather have that content in a PowerPoint presentation or Word document. We all know these things happen, and there are tons of other scenarios where a tool like PDF2Office can be a life saver.
---
August 23, 2008

This page starts with a question -- why would you even want to convert an AVI to an animated GIF? And that questions makes us aware of the limitations in the latter format that don't survive the conversion. Of course, the first thing you lose is any sound in the AVI -- and you also end up with something of a lower quality. But as a proof of concept, this can be done.
---
August 22, 2008
In this review, we explore MathType 6 for the Mac. Beyond compatibility with Office 2008, MathType 6 is a major upgrade that adds support for Mac OS X 10.5 (Leopard) and Intel Macs. Other new features include TeX/LaTeX input, and the ability to copy equations to and from Wikipedia.
---
August 21, 2008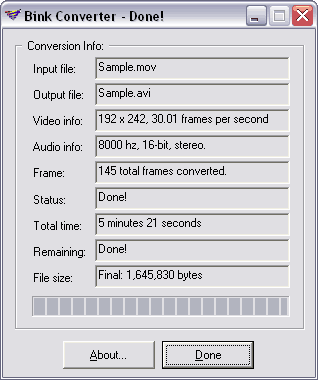 There may be many times when you need to convert a QuickTime movie to another file format so that you can use it in on a PowerPoint slide or another program that doesn't work with the QuickTime format. In this tutorial, I'll show you how you can use RAD Video Tools, a free program to do the conversion from QuickTime to AVI files that are more PowerPoint friendly.
---
August 20, 2008
There are so many options and approaches available out there for great PowerPoint to Flash conversion these days. Yet, there has to be something out there that stands apart -- what about a product that you cannot find any faults with, and something that scores high in our evaluation test? What if we told you this product is actually free!
---
August 19, 2008
Nancy Duarte has been a Principal of Duarte Design since 1990. Her firm is in the heart of the Silicon Valley and the client list is loaded with Fortune 500 companies. Her passion for business communications that are clear, meaningful and attractive has opened doors for her in a business world full of cluttered and complex visual communications.
In this interview, Nancy discusses her much awaited book slide:ology that was released this month.
---
August 16, 2008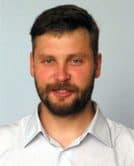 Yury Uskov is a founder and CEO of iSpring Solutions Inc., an innovative software company with their development center in Russia. iSpring Solutions has already launched several Flash technology projects including iSpring, a PowerPoint to Flash converter, and SlideBoom, an online service for presentations sharing. In this conversation, Yury discusses the SlideBoom site.
---
August 16, 2008
By default, PowerPoint creates presentations in the 4:3 format -- and you can change the size of the slide to almost anything you want. But how do you know which size fits your display? It's a question of math -- add up the resolutions, and arrive at an optimum size for the slide. Or get a copy of our review product, which does the math for you.
---
August 16, 2008
Greg Friese, MS, NREMT-P is president of Emergency Preparedness Systems LLC and a paramedic, educator, author, and outdoor enthusiast. In this conversation, Greg tells us about the training programs they create, and why do they use PowerPoint as the starting point for the creation of these programs.
---
August 14, 2008
Austin Myers is a PowerPoint MVP (Most Valuable Professional) -- he is an expert in issues related to the use of multimedia in PowerPoint. Austin creates the PFCMedia and PFCPro add-ins for PowerPoint. In this conversation, Austin discusses Calculate, a small free utility that he created for PowerPoint users who face a dilemma trying to figure out what their slide size should be to take up the entire screen.
---