If PowerPoint represents something more than anything else, it is the slide—and while you can use a white slide bereft of any graphic treatment, more often than not you will want to use something else. That's because the background elements of a slide are a representation of the brand of your company, or even an expression of your personality.
To explain this better, look at the slide in Figure 1, below. Notice that the plain text on a white background is readable, but it is certainly not memorable.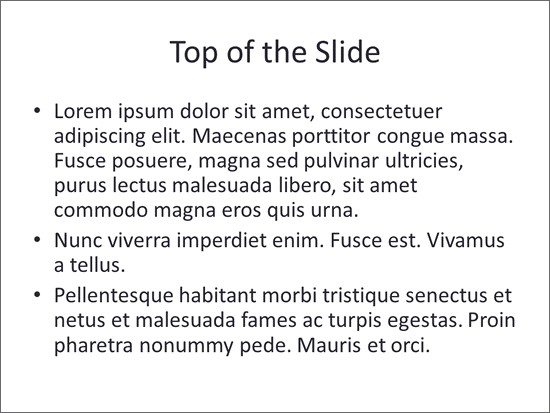 Figure 1: A slide bereft of branding
Compare what you saw in Figure 1 to the slide shown in Figure 2, below. This slide is branded for a fictitious company called El Rotate. Notice that this slide has several graphic elements. It has a background, a logo, and the name of a company. Additionally, it also uses custom typefaces and colors.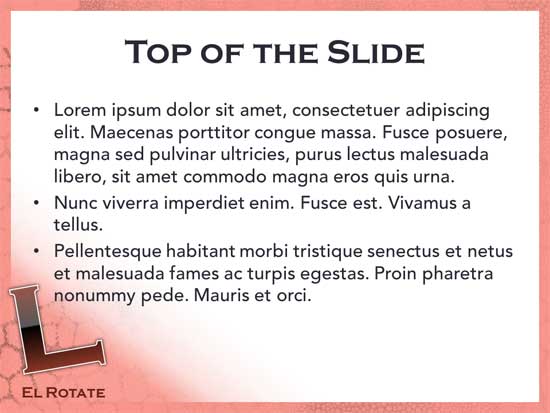 Figure 2: Branding can make a huge difference
In PowerPoint parlance, the background is just one choice that you must make to create that complete appearance. You will also need to explore fonts, colors, effects, slide layouts, and more. And all of these elements must work together to create and represent a cohesive brand. We cover all these other elements elsewhere on this site—but for this tutorial, we will only explore backgrounds. And more importantly we will explore how you would create them within Adobe Photoshop. That does not mean that you cannot use another image editor; the principles of image editing are important and you are welcome to replicate them in any other program.
To begin, you must identify if your PowerPoint presentation will be in a Standard or a Widescreen resolution.
Standard or Widescreen?
Standard slides have a 4:3 aspect ratio whereas Widescreen slides sport a 16:9 aspect ratio. Read our Should You Create Widescreen Slides article to understand more.
Thereafter you can proceed with these steps. Do note that we have no recommendations for any specific version of Photoshop for this tutorial; we did however use Photoshop CS6 for the screen shots you see on this page.
Create a new image in Photoshop. If you are creating a Standard resolution background, choose 1024 x 768 pixels as the dimensions. On the other hand, choose 1365 x 768 pixels for Widescreen backgrounds. But you can also get the best of both worlds, as we will show you! To do so, type in 1365 and 768 within the Width and Height fields respectively (see Figure 3, below). We also changed the Resolution to 100 Pixels/Inch. You can match your settings to what you see in Figure 3.

Figure 3: Create a new image in Photoshop
Now within Photoshop, add a guide at the position where the width spans 1024 pixels (see Figure 4, below). If you are not too familiar with guides, you can download this pre-formatted Photoshop file that includes everything you need to start with—download here.

Figure 4: Photoshop document with guide
Now do something: ) Use Photoshop's tools, or explore our tutorials on creating quick backgrounds. Just remember to place anything that is important within your background leftwards of the guide. Look at Figure 5, below, and you will notice that the main visual content has been placed in the larger area leftwards of the guide.

Figure 5: Important graphic elements are placed leftwards
Once you have created the background, you can decide whether you want this exported as a Standard or Widescreen graphic—or even both! For Widescreen, just save to a graphic file format such as JPG or PNG. However for a Standard aspect ratio, use Photoshop's Crop tool to retain all areas leftwards of the guide (see Figure 6 below).

Figure 6: From Widescreen to Standard!
Once the cropping is done, you'll be left with a Standard (4:3) aspect ratio background, as shown in Figure 7, below.

Figure 7: Your Standard aspect ratio background
Don't save your file yet! Just export as a JPG or PNG. Then undo to get your cropped areas back! Photoshop does not have a progressive Undo option like PowerPoint, but you can use the Edit | Step Backward option multiple times.

Tip: Explore Photoshop's Save for Web option that exports high quality PNG and JPG graphics (see Figure 8, below). This option is to be found in Photoshop's File menu.

Figure 8: Summon Photoshop's Save for Web option

Once you have exported the image as a JPG or PNG, set it as your presentation's background. Refer to our Slide Background Fills: Picture page for more info.