Introduction
About PowerQUOTES
Using PowerQUOTES
Pricing and Support
Conclusion
---
Introduction
Every presenter has those moments when they want to uplift their presentations. Maybe, an extra slide that shares their thought processes -- or something that will motivate the audience. As is normal though, there's never too much time to add such slides -- and there's not much available that doesn't looked canned -- or is customizable.
PowerQUOTES from PresentationPro is a very simple product -- in fact it is just a bunch of slides -- but it is something that can make a difference if you want that one slide to make your presentation stand out. And it doesn't look canned -- and that's because you can customize it as you want.
Back
---
About PowerQUOTES
PowerQUOTES is from PresentationPro, an Atlanta, USA based company that creates a bunch of PowerPoint related content stuff -- from templates to 3D graphics and photographs to rich media converters. Learn more about their products from their site.
My contact at PresentationPro for this review was Gary White - thank you, Gary.
PowerQUOTES comprises 20 slides -- and you can buy them all for $29 from the PresentationPro site. The thumbnails below show you a preview of some of the slides that you will get as part of the PowerQUOTES set: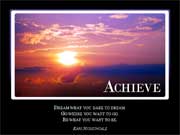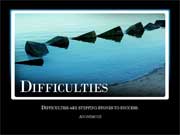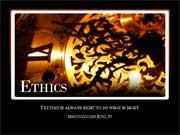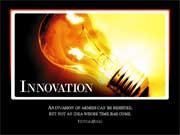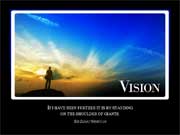 Back
---
Using PowerQUOTES
Using PowerQUOTES is simple -- just open your existing presentation and the PowerQUOTES presentation, and drag slides from the latter to the former. While this drag and drop works best from Slide Sorter view, there's no reason why you cannot do the same from within the Slides pane on the left of the PowerPoint interface.
When you drag and drop, you will see a clipboard icon (Paste Options Smart Tag) below the dragged slide -- choose the Keep Source Formatting option if you want this slide to not change its look to the template of the new presentation.
Also, even if you choose to apply a new template to the inserted slide, it may not be visible since all slides in PowerQUOTES have a black rectangle covering the entire slide area -- the solution is simple, just select the black rectangle, and delete.
Back
---
Pricing and Support
PowerQUOTES costs $29 -- that's a good price, and easily recovered even if you use the product once.
Support is through email and an online FAQ -- there's also live chat support available.
Back
---
Conclusion
PowerQUOTES is a simple product that aims to add some thoughtful inspiration to your existing slide decks. It's easy to use and priced right.
Back
---
This is the original page. An AMP (Accelerated Mobile Page) version of this page is also available for those on mobile platforms, at PowerQUOTES.