September 14, 2004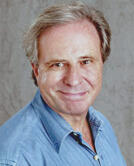 In December 2002, Steven Brier of Practical Growth mailed me to ask for some live support for distribution of a PowerPoint media creation.
The problem was delivery. Steven wanted to create CDs of this presentation that he could give away or sell. The PowerPoint Viewer available at that time was woefully inadequate to cope up with this challenge. Both Steven and me tried different approaches — using DHTML export, Flash output and even replicating the whole presentation in other multimedia programs. The bottom line was that none of them worked — at least none of them captured the original concept anywhere close.
---
September 11, 2004
David Marcovitz is Associate Professor in the Education Department and Director of Graduate Programs in Educational Technology at Loyola College. He received his Ph.D. in Educational Technology from the University of Illinois at Urbana Champaign where he studied support for technology in elementary schools. He has taught computer applications and computer programming at the high school level, and he has worked as a technology specialist in a high school.
In this interview, David discusses VBA, education and PowerPoint.
---
September 8, 2004
This book extract from Powerful PowerPoint for Educators is an Indezine exclusive with permission from David Marcovitz / Libraries Unlimited.
This book provides instruction for using Visual Basic Applications to create interactive educational materials in PowerPoint. It's probably the most extensive book on PowerPoint VBA that you can find anywhere.
---
September 4, 2004
Talk about patterned lines and nine of ten PowerPoint users will have a confused look on their faces. What is a patterned line in PowerPoint parlance? Every element in PowerPoint has a fill and line attribute — patterned lines are just another line attribute.
---
August 21, 2004
Mai-lan Tomsen Bukovec is a Lead Program Manager with Visio at Microsoft. Mai-lan has been with Microsoft for five years, working on Microsoft Commerce Server, Microsoft Transaction Server, and Visio. She is the author of two technology books for business managers and multiple articles in MSDN Magazine. Mai-lan is currently working on the next version of Visio.
In this interview, Mai-lan discusses Visio, graphics and PowerPoint.
---
August 29, 2004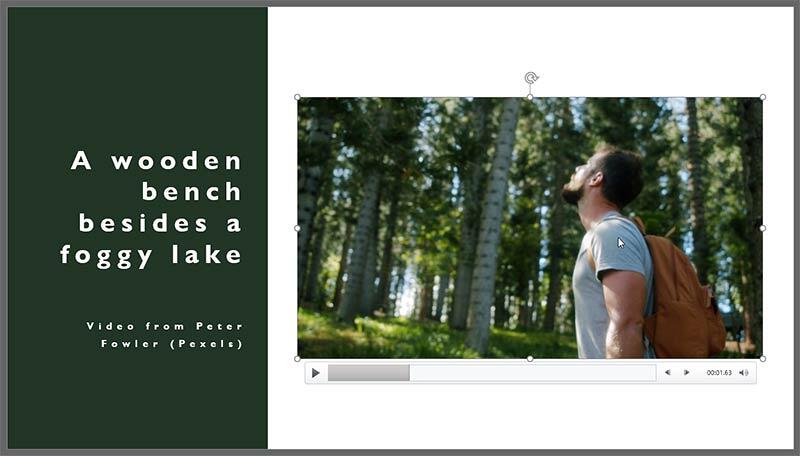 Lots of links and resources for video stuff, especially geared for PowerPoint users.
---
August 29, 2004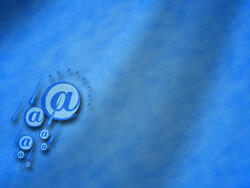 I often recommend Hemera's The Big Box of Art to anyone who needs a graphic collection to get started. It provides an amazing array of graphic elements at a very reasonable price. And it does have the best search interface that I have seen in clip media collections.
The other day, I needed to create a nice PowerPoint template for my Netiquette presentation — to start with I needed a background that contained email related graphic elements.
Here's how I created my background.
---
August 26, 2004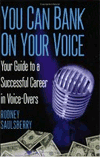 This book extract from You Can Bank on Your Voice is an Indezine exclusive with permission from Rodney Saulsberry / Tomdor Publishing.
This is a how-to-book about being successful in the voice-over industry. Rodney breaks it down step by step and tells you what you need to get started in the business. Topics include: how to audition, finding an agent, and making a demo CD. The early chapters are great for the beginner. The rest of the book deals with making lots of money, voice-over techniques, marketing strategies, the home studio, managing your money, vocal exercises, and practice scripts.
---
August 25, 2004
It has been almost a month since you received the last ezine issue - and there's been so much happening here behind the scenes. Most of that involved making this ezine less formal. What makes me so confident about the fact that you will love the new format and contents even more?
---
August 21, 2004
Jeffrey P. Fisher provides audio, video, music, writing, training, and media production services. He also writes about music, sound, and video for print and the Web. He's published six books including: Instant Sound Forge (CMP, 2004), The Voice Actor's Guide to Home Recording (with Harlan Hogan, Artistpro.com, 2004), and Profiting From Your Music and Sound Project Studio (Allworth Press, 2001).
In this interview, Jeffrey discusses sound, recording, voice-overs and their relation to PowerPoint. Don't miss Jeffrey's hardware recommendations for recording voice-overs for PowerPoint presentations.
---
August 20, 2004
Quite often,all you want to do is send a PowerPoint presentation with all linked files to someone else. You want to be sure that the intended recipent can play the presentation as long as they have PowerPoint or the free PowerPoint Viewer installed. It's fairly easy to accomplish.owerPoint.
---
August 10, 2004
Rodney Saulsberry is one of the top voice-over talents in the United States, and author of the new book, You Can Bank on Your Voice.
For more than a decade the Detroit native and University of Michigan graduate has given voice to many successful commercial campaigns, including Toyota Camry, Alpo, Verizon, and numerous movie trailers such as, How Stella Got Her Groove Back, Finding Forrester, Tupac Resurrection, Friday and Dumb & Dumberer. Saulsberry, the voice of Joe Robbie Robertson on the cartoon series Spider-Man, resides in Agoura, California.
---
August 9, 2004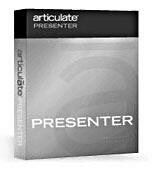 It wasn't really predicted or unnoticed. Yet, it happened over a period of time. When did the 'presentation' start moving from the board room to a horizon that is beyond time and geography? When did Online Rich Media (ORM) become so much of a PowerPoint phenomenon? Well, there's more to discuss here. We're already witnessing the second generation on Online Rich Media - and that's heralded by a new generation of ORM tools. One such tool is Articulate.
---
August 7, 2004
This book extract from Speak To Influence: How to Unlock the Hidden power of your Voice is an Indezine exclusive with permission from Susan Berkley The Great Voice Company.
The book shows you how you can achieve greater confidence and credibility by improving the sound of your voice. You will discover how easy it is to: project a polished professional image; speak with energy and enthusiasm; have a warm, friendly voice that puts people at ease.
---
August 6, 2004
Vitaliy Kuznetsov is a Program Manager for PowerPoint in Microsoft's Macintosh Business Unit (MacBU). Currently, he drives the development of PowerPoint, and in the past has shipped PowerPoint 2001 and PowerPoint X, as well as worked on a few Mac Internet products.
Kuznetsov's work interests are in the areas of productivity and multimedia software development, user interface design, and, of course, beautiful PowerPoint presentations.
---