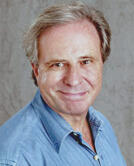 Steven Brier has lived through amazing experiences that inspire him to share his thoughts with others. At Autism Inside Out, you can learn more about overcoming Autism, Asperger Syndrome and Pervasive Disorders.
Steven also heads Practical Growth, Inc., a Florida based financial services company.
Introduction
Steven's Point of View
How it works
Implications
Support
---
Introduction
In December 2002, Steven Brier of Practical Growth mailed me to ask for some live support for distribution of a PowerPoint media creation.
I call it a media creation rather than a presentation because Steven's PowerPoint was quite unlike anything I had seen before. Using a series of pictures, animated GIFs, text, and text-art, Steven had tried to replicate his thoughts from unexplored realms. It was multimedia, but it was also art and a journey into autism. Sometimes, as many as fifteen elements appeared and animated onscreen within just one minute. Thus timing was an important factor. By trial and error, Steven had composed the entire thing in PowerPoint 2002.
The problem was delivery. Steven wanted to create CDs of this presentation that he could give away or sell. The PowerPoint Viewer available at that time was woefully inadequate to cope up with this challenge. Both Steven and me tried different approaches — using DHTML export, Flash output and even replicating the whole presentation in other multimedia programs. The bottom line was that none of them worked, at least none of them captured the original concept anywhere close.
---
Steven's Point of View
Here's more in Steven's own words:
I had never used graphics programs or done anything graphical before. A friend recommended I upgrade to what was PowerPoint 2002 when I started trying to create a record of my unusual inner experiences. I put in several thousands of hours using PowerPoint to both learn it, express my confused states, fine tune my sense of color etc before I realized that what I was doing might matter to someone other than myself.
I was stuck when I realized that PowerPoint in the way I used it was too graphics intensive with all the transitions, etc. which were not able to be read by the PowerPoint Viewer of an earlier version. I was researching answers and some tech support person with a similar but incomplete solution suggested Techsmith Camtasia.
Initially, Camtasia posed some problems that had to be overcome when I tried to use it to record PowerPoint presentations since both PowerPoint and Camtasia working together consumed more CPU energy than most normal computers. In the end I ended up buying a new Toshiba high end multimedia laptop - reduced the graphic intensity of the PowerPoint presentations (a forced choice which probably improved the result) - got an amazing amount of good tech support from TechSmith - and then saw at least one of the CD's for my Camtasia PowerPoint Journey into My Heart of Darkness.
---
How it works
Capturing movie content from PowerPoint to video is as simple as capturing any other content with Camtasia.
When you start Camtasia, a wizard will guide you through the process of selecting your video recording area. You can also select options for audio recording. Once your video has been captured to an AVI file, Camtasia normally then opens the captured video within the Camtasia Studio environment that allows you to edit and encode your captured content.
---
Implications
To attain a high quality video capture, you will need a reasonably high end system. I had no problems with an AMD Athlon 2400 system equipped with 512 mb RAM and a 64 mb ATI Radeon video card.
TechSmith does recommend that you use the fastest desktop system available rather than a laptop that typically comes with on-board audio and video controllers. Also, you'll achieve better results using Windows 2000 and XP.
---
Support
I've always found TechSmith's support to be great. I love the detailed instructions on every possible use of Camtasia available on their site and they complement that with helpful video tutorials.
Also, Steven found their support to be very good when he was doing the video conversion of his presentation.
This is the original page. An AMP (Accelerated Mobile Page) version of this page is also available for those on mobile platforms, at Camtasia Creates Movies From PowerPoint.