August 12, 2019
While we learned the basics about RGB colors, that constitute portions of Red, Blue, and Green—what we need to know is that there is so much more to learn about them. Did you know that there are two ways in which individual RGB color values are expressed? The most common way is using decimals. But have you run into color values such as FF0000 or 006699? These six-digit values that combine number and alphabet characters are hexadecimal.
Explore using Hexadecimal values to express RGB colors.
---
August 9, 2019
You may have been enchanted by the beauty of PowerPoint as a presentation tool… But, do you know that you can use PowerPoint to create awesome business reports? Business reports that are attractive and takes less time to create than a spreadsheet report. Most organizations assume that since business reports are a critical and integral part of their growth, it should be factual, straight-faced and forward.
Read more in this post by Kurt Dupont.
---
August 9, 2019
Stephy Hogan used to be a total design snob until she was thrust into the world of presentation design. Ever since she has been passionately evangelizing the field in an attempt to elevate the industry as high as its other design counterparts. She is also a web developer and believes that user experience isn't limited to the internet and its principles apply just as strongly to presentations. She has been a designer in marketing and communications for a variety of places from small non-profits to Fortune 500 companies since 2002. In this conversation, Stephy talks about the Presentation Summit, being held in San Antonio, TX this year from October 6 to 9, 2019.
---
August 9, 2019
The Ribbon is the long strip comprising tabs with buttons across the top of the main window within the PowerPoint interface. The Ribbon contains almost all the commands you need to work with your slides, and is designed in a way that helps you quickly find the commands that you need to complete a task.
Learn about Ribbon and Tabs in PowerPoint 2019 for Windows.
---
August 8, 2019
As a small child, I sat still, wide-eyed, following every movement my granddad made, entranced by every change of intonation as he regaled my younger brother and me with a story about the most magnificent adventure. My granddaddy had been in the depths of the jungle, machete in hand, hacking back leaves to stop them whacking into his face as he trudged, dripping with sweat, through the dark, abundant foliage. He stopped. Frozen. He'd heard a noise. A splash. There must be water nearby.
Read more in this post by Rebecca Pepper of Toastmasters.
---
August 8, 2019
Cliff Atkinson is an acclaimed writer, popular keynote speaker, and an independent communications consultant to leading attorneys and Fortune 500 companies. He crafted the presentation that persuaded a jury to award a $253 million verdict to the plaintiff in the nation's first Vioxx trial in 2005, which Fortune magazine called "frighteningly powerful." In this conversation, Cliff talks about the Presentation Summit, being held in San Antonio, TX this year from October 6 to 9, 2019.
---
August 7, 2019
Having trouble finding a market for your PowerPoint work? Perhaps you're struggling to find students for your training service, or clients for your design work. Tom Howell says you shouldn't throw in the towel just yet!
---
August 7, 2019
PowerPoint is undoubtedly a unique way to keep your audience interested all through your presentation. As a presenter, your priority is to keep your audience captivated by the outstanding design of your PowerPoint slide. From the coloring effect to orderly structuring your content, and using appropriate visual data, including charts/graphs, PowerPoint has you covered.
---
August 7, 2019
When launched, PowerPoint 2019 for Windows typically opens with Backstage view. Click the New button to bring up the Presentation Gallery. This Presentation Gallery provides several ways to start your new presentation using a template, a Theme, or even a blank presentation.
Explore the Presentation Gallery in PowerPoint 2019 for Windows..
---
August 6, 2019
We feature Echo Swinford this week in an interview, where she talks about her sessions at the upcoming Presentation Summit. She also talks about the Certification Presentation Specialists exam, being launched by the Presentation Guild, an industry body of presentation professionals.
PowerPoint users can learn about the CMYK color model, which they may only encounter if their slide content needs to be professionally printed. If you use PowerPoint 365 for Windows, we look at how you can locate if you indeed have this version installed, and how you can set it as the default version. We also explore the default version options, if you are using PowerPoint 365 for Mac. PowerPoint 2016 for Windows users will want to know this trick that lets you insert dummy text on your slides. And if that wasn't enough for this week, make sure you do not miss the quotes, press releases, and templates released in the last week.
Stay informed about updated tutorials and happenings related to PowerPoint and presenting.
---
August 6, 2019
The Status Bar is a thin strip located at the bottom of the PowerPoint 365 for Mac interface. This area provides information about the active slide, and also provides several View options. To work with options in the Status Bar, you must have a presentation open in PowerPoint 365 for Mac, otherwise, the options within the Status Bar will be grayed out.
Learn about options available in the Status Bar within PowerPoint 365 for Mac.
---
August 5, 2019
Bob Befus is a serial entrepreneur who has focused on the presentation needs of medical and pharmaceutical organizations for most of his career. He is a regulatory presentation expert and continues to work with leading pharmaceutical and biotech companies on critical presentation projects. In 1996, Bob developed an interactive digital display software that enabled presenters to organize thousands of data slides and be able to locate and present them instantly during live Q&A. Since 1996, Bob has continued to develop and refine several presentation support technologies including SlideSource for SharePoint in 2010 and SlideSource.com in 2015. In this interview, Bob discusses the new features in SlideSource.
---
August 5, 2019
Here's a quick walkthrough of the PowerPoint 2019 for Windows interface. The PowerPoint 2019 interface is quite similar to the one in PowerPoint 2016 for Windows. PowerPoint 2019 for Windows opens with Backstage view. This view provides several ways to create your next presentation using a template or Theme. You can even open an existing file. Once you make choices in this view, you see the actual PowerPoint interface.
Explore the interface for PowerPoint 2019 for Windows.
---
August 2, 2019
At times, you may want to change your default version of PowerPoint. This decision can be important for you if you have multiple versions of PowerPoint installed on your system. Typically the last version installed is the default version, but there are other ways to change the defaults, and all of them do not work all the time! Let us explore some options if you want to set PowerPoint 365 for Windows as your default version.
Change the default version on your computer to PowerPoint 365 for Windows.
---
August 1, 2019
Before we begin, let us make it clear that this tutorial is primarily for those people who have more than one version of PowerPoint installed on their Mac. Additionally, they are not happy about the version that launches when they open a PowerPoint file. Or they may find that PowerPoint files open in another program even if they have PowerPoint installed. If any of these situations sound familiar to you, then this tutorial is for you.
Change the default version on your computer to PowerPoint 365 for Mac.
---
July 31, 2019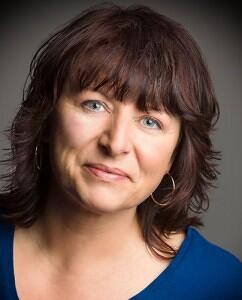 A Microsoft PowerPoint MVP since 2000, Echo Swinford began her PowerPoint career in 1997. She holds a master's degree in new media from the Indiana University School of Informatics and is the owner of Echosvoice, a PowerPoint consulting firm specializing in custom template development, presentation creation, makeovers and cleanup, and training for large and small corporate clients. She is the President of the Presentation Guild, a not-for-profit trade association for the presentation industry. In this conversation, Echo talks about the Presentation Summit, being held in San Antonio, TX this year from October 6 to 9, 2019.
---