April 08, 2019
We already explored PowerPoint's embedded animations in 3D objects. Yes, these embedded animations are only available in 3D objects within the Online 3D Models dialog box, but there is so much more you can do with these animations. Did you know that you can turn off the 3D animations? Or limit the number of times that the objects animate? Or did you know that some objects have more than one embedded 3D animated Scene, so that you can choose the Scene you want? We will explore all these options within this post.
---
April 08, 2019
While PowerPoint does have an option to automatically compare presentations, sometimes doing this comparison manually can be actually more effective, especially when you have fewer changes in the first place. You can place both presentations side by side and compare individual slides.
Learn how to compare presentation slides manually in PowerPoint 2016 for Windows.
---
April 05, 2019
Bob Befus is passionate about helping scientists and clinicians present the results of their research. In the 1980s, he co-founded Spectrum Multi Media Inc. as a full-service presentation graphics company servicing medical and pharmaceutical organizations. In later years, the company name was changed to Research Presentation Strategies (RPS) to reflect its focus on helping customers with high profile regulatory and scientific presentations.
In this conversation, Bob discusses ways of coping with the challenges of managing many slides.
---
April 05, 2019
Quick - what's a better slide color: gray or red? Almost everyone will say gray is far better as a slide color than red. Most of the time we agree, but then, color in itself is a fickle subject because what may work most of the time may not work in a different scenario. Worse, a color that's not imaginable as a slide color may look attractive. Yes, stranger things have happened in the unexplainable world of color.
Get started with learning more about color.
---
April 03, 2019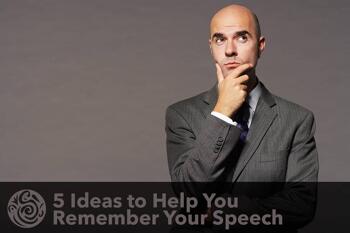 Yes, the title of this post is "5 Ideas to Help You Remember Your Speech," but it could have been "Remember Your Story" or even "Remember Your Narrative." You could be using this speech, story, or narrative at a boardroom meeting, or presenting in front of hundreds of colleagues. You could also be delivering a TED talk or speaking alongside your slides at a Pecha Kucha presentation.
---
April 04, 2019
Reusing your existing slides can be a great help: first you need not recreate stuff you already have and secondly you are saving so much time that you can use more effectively to practice your presentation! Having said that, always start by creating an outline of your presentation. This is important because it gives you an opportunity to plan your slides all over again. Thereafter, reuse any existing slides. PowerPoint provides a quick command that locates specific slides, and enables you to add them to the active presentation.
Learn how to reuse slides in PowerPoint 2016 for Mac.
---
April 03, 2019
Let's start with the basics, what are Guides? Consider Guides as a Grid on your slide that you create. Each single Guide can be moved, added, or deleted. Guides also have snap options that are always on. Once the Guides are made visible on the slide, all objects that venture close enough to them just snap. Along with Rulers and Gridlines, Guides help you position your slide objects with more precision, and you can make them work for you.
Learn how to work with Guides in PowerPoint 2016 for Windows.
---
April 02, 2019
We feature Doug Neff, a a writer, facilitator, trainer, and speaker coach from Duarte. In this conversation, Doug talks about Duarte's Speaking Coaching services, and also shares ideas for a speaker who needs some help for a presentation tomorrow! We also bring back an interview with Chris Pratley, who speaks about Microsoft Sway.
PowerPoint 2016 for Windows users can learn about Smart Dynamic Guides, Adding More Guides, and Guide Options. PowerPoint 2016 for Mac users can explore tutorials on Reset Slides and Hide/Unhide Slides. And if that wasn't enough for this week, make sure you do not miss the quotes, press releases, and templates released in the last week.
Stay informed about updated tutorials and happenings related to PowerPoint and presenting.
---
April 02, 2019
PowerPoint provides twelve default Slide Background Styles. Apart from these default Styles, you can continue changing the default Slide Background to something else such as a solid color or gradient, a pattern or a texture, or, even a picture. In this tutorial, we'll explore these options that can be accessed within the Format Background Task Pane.
Explore different options to format the slide background in PowerPoint 2016 for Mac.
---
April 01, 2019
Rob's presentation had this picture concept and so did Sam's – and so do countless other slides. What's this picture concept that populates so many slides? Why is it so popular? And more importantly–why is it so over-used? First of all, let's admit that the reason why a picture concept gets clichéd is because it is good to start with, but then, it's too good for its own existence. Rampant overuse means that the emotions that this picture concept evoked do not work anymore, and that's exactly what happened with the teamwork picture that showed many, many hands placed together. And now, just because some people over-used the concept, you have to find, create, and use newer visual concepts to cater to that same emotion!
Learn why teamwork pictures such as hands placed together are so clichéd, and what you can do about it.
---
April 01, 2019
Enabling Guides for your presentation slides helps ensure that your objects are easily aligned, and also in the same relative position in successive slides. But just enabling Guides is more like getting started. There's so much more you can do, such as customizing the Guides themselves using hierarchical options.
Learn about the hierarchical Guide options in PowerPoint 2016 for Windows.
---
March 29, 2019
Chris Pratley is General Manager of Microsoft Sway, a new member of the Office suite of apps. His team also develops Docs .com, a social publishing site for professionals that features high fidelity Office content, and Office Lens, a cross-platform mobile app to turn photos of documents and whiteboards into reusable content in OneNote, Word and other apps. Chris lives in Seattle with his wife and two sons. In this conversation, Chris talks about Microsoft Sway.
---
March 29, 2019
Among the many features in PowerPoint 2016, there are some that are more useful than the others. Options for using Guides are certainly vital. Many users are not aware of all the capabilities that Guides offer. For example, Guides can be added through the right-click menu. You can add new Guides that are offset to your existing Guides. Guides need not be grey in color, you can choose from 10 colors.
Learn about options that result in using Guides more effectively in PowerPoint 2016 for Windows.
---
March 28, 2019
As you no doubt have noticed if you've ever sat through a typical PowerPoint presentation, people don't pay attention to boring things. You've got seconds to grab someone's attention and only 10 minutes to keep it.
---
March 28, 2019
Do you have a secret slide with useful information that you would rather not delete? But what if you show this slide to your audience inadvertently? How do you cope with this problem? The solution is easy: you just hide the slide. Hidden slides don't show up in Slide Show View, but they are still available to edit and to possibly unhide when you are ready to show that slide to the world.
Learn how to hide and unhide slides in PowerPoint 2016 for Mac.
---
March 27, 2019
Doug Neff is a writer, facilitator, trainer, and speaker coach with over fifteen years of experience moving people and audiences. As Duarte's Content Director, Doug has crafted award-winning presentations that influence mindsets, sell revolutionary products, and some are literally changing the world. As an Executive Speaker Coach, he has awakened natural talents, built confidence, and inspired passion in communicators of all experience levels. In this conversation, Doug talks about Duarte's speaker coaching services.
---