November 08, 2018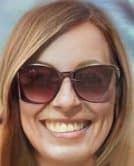 Jessica Miller is a digital marketing manager at easyPDF.com with over 10 years of experience. She worked as a part of the marketing team promoting different document management solutions. Later on, she decided to try herself in a more dynamic start-up environment, that resulted in her being in charge at easyPDF. In her free time, she enjoys hiking, birdwatching and baking cakes. In this conversation, Jessica talks about easyPDF.
---
November 08, 2018
When a shape is inserted into a PowerPoint slide, its default appearance is related to the points that it contains. Alter the points, and you can change the original shape to anything you want. PowerPoint's native Edit Points tool makes it almost a drawing program that provides you the option to play with vertexes (points), handles, etc. This is very similar to what you would do in Adobe Illustrator, CorelDRAW or another drawing program. By using the Edit Points tool, you can change a rectangle to a rhombus, or even edit a curved or freeform line differently.
Alter a shape using the Edit Points option in PowerPoint 2016 for Mac.
---
November 06, 2018
Animation is movement, and nothing captures attention of the human eye like a "little" movement. More movement does not get more attention; in fact too much animation results in distraction. Even if you decide to use just a wee bit of animation, that can still be an approach that will go astray if your animation is not relevant to your slide content. Also animation needs to be part of your story. Something that you plan from the moment you develop your slide content, and not something that you add at the last moment to bring in some pizzazz! Clearly there are a few guidelines that you must be aware of before using any animation in your slides. Here are some thoughts to get you started.
Explore guidelines that will help you use animation more effectively in your slides.
---
November 05, 2018
If you have a bunch of commands that you use frequently, you may want to keep them more accessible within PowerPoint 2016 by customizing your Quick Access Toolbar — you populate the QAT with commands you use often. Over a period, these customizations may become a valuable asset you want to save or share.
Learn how to reset, export, and import QAT customization in PowerPoint 2016 for Windows.
---
November 02, 2018
There are many new features in PowerPoint 2013, but my favorite is the one that lets you convert your text to outlines. This may be an undocumented feature, but it certainly is among the most useful ones! You may not even need to follow a step by step tutorial and will be able to achieve the same results with just one click, thanks to a new, free add-in created by my friend, Jamie Garroch.
---
November 06, 2018
We first explore Arial Unicode MS, a font that's similar yet different than the Arial font installed on most systems. We then explore some questions about Pecha Kucha presenting, and their answers. We then explore how you can convert Text to Outlines in PowerPoint with a free add-in from Jamie Garroch.
PowerPoint 2016 for Windows users can learn about Working with Custom Groups in Ribbon Tabs, Adding Commands to Custom Groups, and how to Reset, Export, and Import Ribbon Customizations. PowerPoint 2016 for Mac users will explore Text Fills and Reordering Shapes. And if that wasn't enough for this week, make sure you do not miss the quotes, press releases, and templates released in the last week.
Stay informed about updated tutorials and happenings related to PowerPoint and presenting.
---
November 02, 2018
PowerPoint 2016 allows you to customize the Ribbon in a number of ways. You can add Ribbon tabs, add Groups, and populate these with commands. And if you think you made a mess and were better off with the defaults, then you can always get back to square one. On a more positive front, you can share your customizations with friends and colleagues, or also your other computers. And you can export your customizations to a file saved as a backup for a rainy day!
Learn how to reset, export, and import Ribbon customizations in PowerPoint 2016 for Windows.
---
November 01, 2018
If your PowerPoint slide has umpteen shapes or slide objects, you may find that some of these objects are hidden or overlapped. Or you probably do not know if there are any objects hidden behind the large shape or picture on your slide? How can you tackle this issue? It's easy to solve this problem if you know how to work with Reorder options. These Reorder options allow you to bring forward any shape or slide object so that it stays right on top of all other objects. Similarly, you can send any shape or slide object behind everything else on your slide.
Learn how to change the order of shapes and other slide objects in PowerPoint 2016 for Mac.
---
October 31, 2018
Our chat applet that's located on many pages of the site is a source of some amazing questions from our readers. And we do get many questions related to Pecha Kucha. In fact, we have two very popular pages on this amazing presentation format at 10 Tips for Pecha Kucha and Ten Easy Topics for Pecha Kucha. Yet, we keep getting questions all the time that are not covered in those posts. So here are some of the top questions we receive, with answers.
---
October 31, 2018
If you want to really benefit from customizing your Ribbon in PowerPoint 2016, then you'll certainly want to add some commands that are not placed by default within any of the Ribbon tabs. Or maybe you want a particular command available on the Home tab of the Ribbon. Whatever your intent may be, you cannot place any commands within the existing groups that are built within PowerPoint. You first need to add a custom group within any of the tabs available in the Ribbon. Thereafter, you need to populate them with commands.
Learn how to add commands to custom groups in PowerPoint 2016 for Windows.
---
October 30, 2018
We always find that others can prevent us from moving ahead, but what if we get in our own way? Claudyne Wilder explores what we can do to not get in our way, especially while presenting to an audience. We also bring you the Indezine Halloween PowerPoint Kit, a self-contained set of content that provides everything you need to create picture slides for PowerPoint. We also feature Kurt Dupont of PresentationPoint, who explores How to Create Dashboard Software Using PowerPoint.
PowerPoint 2016 for Windows users can find tutorials on several topics including Customize Quick Access Toolbar, Add and Rename Ribbon Tabs, and Working with the Ribbon (Reorder and Remove Tabs). PowerPoint 2016 for Mac users will find content on Font Types and Sizes and the Font Dialog Box. And if that wasn't enough for this week, make sure you do not miss the quotes, press releases, and templates released in the last week.
Stay informed about updated tutorials and happenings related to PowerPoint and presenting.
---
October 30, 2018
Most of the time, text in PowerPoint is filled with either a black or a white solid fill, or any color that contrasts with the color of the slide background. This color info is contained within the Theme applied to the presentation. There may be times when you want to change this default text fill to some other particular color. Or, perhaps you applied a WordArt Style to your text and you are happy with everything else within that WordArt Style except the text fill. PowerPoint's Text Fill option provides you with plenty of fill options for your text. Fill options include solid colors, gradients, textures, and also pictures. Follow these steps to explore text fills in PowerPoint 2016 for Mac.
Learn how to change fill for selected text in PowerPoint 2016 for Mac.
---
October 29, 2018
Arial Unicode, or Arial Unicode MS is an extended version of Arial. So what does "extended" mean? In this case, Arial is a single-byte font that has a simple subset of standard characters. Arial Unicode, on the other hand is a double-byte font that includes everything Arial contains, but it also adds enough glyphs to encompass almost all language characters, thus covering a large subset of Unicode 2.1.
Explore Arial Unicode, the double-byte, supercharged version of Arial.
---
October 29, 2018
All Ribbon tabs in PowerPoint 2016 may have any number of buttons that represent commands but they are not scattered all over the tab area. In fact, they are all neatly arranged together in Groups. Each of these Groups has a name that describes what the commands within that Group do. For example, the Slide Show tab in the Ribbon has a group named Set Up, which contains all commands that help you set up your slideshow, such as changing show settings, hiding slides, rehearsing and recording slideshows, etc.
It is only sensible to imagine that you should use this Group concept while creating your own custom Ribbon tabs. In fact, PowerPoint will not let you add any command anywhere else other than within a custom Group.
Explore working with Custom Groups within Ribbon Tabs in PowerPoint 2016.
---
October 26, 2018
PowerPoint makes amazing slides, but it is more than a program to create slides for presentations. Did you know that you can create some amazing dashboards in PowerPoint? PowerPoint's familiar interface and intuitive tools make it an easy task to create your own dashboards quickly. Being so accessible and omnipresent, PowerPoint does provide so many benefits compared to other tools.
Read more in this post by Kurt Dupont.
---
October 26, 2018
The PowerPoint 2016 interface sports the Ribbon, which is tabbed. Each of these tabs contains a set of commands. By default, PowerPoint contains eight such tabs. These eight Ribbon tabs can be customized, and you can indeed add a new Ribbon tab as well.
Learn how to reorder the Ribbon tabs and remove the custom tabs in PowerPoint 2016.
---