PowerPoint and Presenting News
Displaying Tweets in PowerPoint Using DataPoint


Do you want to share live tweets in your PowerPoint presentation? Or do you want to put up signage in a public area that rotates tweets depending upon a particular user or hashtag? And what if you want to deliver this entire experience in a branded manner so that your company tweets show up on a screen that uses your company fonts, colors, and styling? Yes, this is eminently doable–if you are connected online, or even otherwise, and we will explore how you can make this work if you are not connected later on this post.

Learn more here.


Udemy Courses: Learn Something New


Want to learn a new skill, a new program, or do you want to look into self-improvement? You are in luck. Why? Because our friends at Udemy, the leading provider of online video courses has slashed the rates of many of their courses to just $10. Many courses that cost more than $200 are now only $10.




And even better, you can just buy these courses now, and decide to view the courses whenever you want - maybe today, maybe next week, or next year, or when you retire! How is that possible? Because Udemy courses do not expire, and you can access them for a lifetime.

Get these Udemy courses at slashed prices!
MomSoft PowerTOC: Conversation with Manuel Onate


Manuel Onate, the owner of MomSoft, has worn many hats during his career. He is a Civil Engineer, but has worked for most of his career as a financial and strategic consultant. Since 1995, he has spearheaded MomSoft, a software company focused on productivity add-ins for Windows and Microsoft Office programs. When he is not busy improving his software products, you can find him doing presentations and courses. In this conversation, Manuel talks about PowerTOC, a PowerPoint add-in that lets you create TOCs and more.

Read the conversation here.


30 Million PowerPoint Presentations?


You may have heard—30 million PowerPoint presentations are created daily. Everyone quotes that figure! And the amazing part is not that 30 million is a big number. What I find more interesting than just the number is the fact that this big figure was first mentioned almost seventeen years ago.

Read more here.


Bing Image Search
Bing Images Search by Color


Color as a solid swatch may be an absolute value such as red, blue, green, yellow, etc. but to take a picture and then decide a color for that picture is an objective task! Can you just allot one color for a picture of a garden that shows a blue sky, green meadows, and multi-colored flowers? Probably not. Or maybe, you can just choose green as a dominant color in that case! Whatever choice you make, there will be times when you need a picture that has a predominant red value or a primary grey value, or a foremost value of some other color. Fortunately, Bing's Image Search has some great filters that let you percolate your search results to any color!


---
Bing Image Search by Type


For almost every search term that you input on Bing's Image Search, you get results with tons of pictures scoured from every nook and corner of the internet. With so many choices, finding that perfect picture can become a challenge, especially when you need a picture that's more akin to an illustration rather than a camera-clicked photograph. Similarly, you may want to explore pictures that look like clipart. So in this tutorial, we will explore Bing's Type filter that lets you narrow down your search results to yield exactly the "type" of pictures you need.


Presenting Quotes
Change Your Thoughts: by Dr. Marcia Reynolds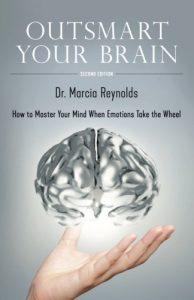 "For years, "Change your thoughts, you change your behavior" was the mantra for life improvement. Through experience and science, we have since learned that affirmations rarely change behavior when emotions have taken the wheel. When your buttons get pushed into anger and your mind floods with fear, telling yourself to be calm or courageous won't stand up to the voices in your head telling you to defend or shut up."
Learn PowerPoint 2016 for Mac
Insert Online Pictures


Unlike in Windows versions of PowerPoint, there is no option in PowerPoint 2016 for Mac to insert online pictures. If you must use online pictures, you could use two workarounds, and both of them are not perfect but can help in some cases.


---
Insert and/or Link Pictures


When you insert a picture on your PowerPoint slide, you are doing a task that is frequent and commonplace. And to you, this may look like an activity that's simple, but behind this simple task, there are options you may not be aware of. You can link to a picture rather than insert one. This means that if you make changes to your original picture, PowerPoint will update its copy on the slide!


---
Text Box Autofit Options


When you type too much text into a smaller text box, you might have seen that PowerPoint automatically reduces the size of your text so that everything can fit in—or the text container itself increases in size. Does this automatic hand-holding by PowerPoint interrupt your work? Well, you really don't have to worry because you can control this default behavior of PowerPoint.