May 25, 2015
While changing the Slide Layout of any given slide(s) in PowerPoint 2013, you typically access the Home tab of the Ribbon and click the Layout button. This brings forth the Layout drop-down gallery. The number of Slide Layouts that you see within this gallery may differ depending upon the Theme of your active presentation -- but with PowerPoint's default Office Theme applied, you may see 9 layouts.
Explore Slide Layouts within Slide Master view in PowerPoint 2013.
---
May 22, 2015
In addition to creating SmartArt, and including a bunch of some great variants out of the box, Microsoft also created a way for individuals and developers to create their own custom SmartArt Layout files - these new SmartArt Layouts had the file extension, GLOX -- and could be dropped into a designated folder -- and that would result in additional SmartArt graphics being available to you.
Learn how you can get more SmartArt graphic variants.
---
May 22, 2015
In PowerPoint 2013, the Slide Master influences the layout and look of all slides in your presentation. One of the changes you can make to your Slide Master is applying the Background Style so that all slide layouts and actual slides in your presentation use a different slide background. In this tutorial, we will explore how you can choose from any of the 12 available Background Styles to apply to the Slide Master.
Learn how to change Background Styles within the Slide Master in PowerPoint 2013.
---
May 21, 2015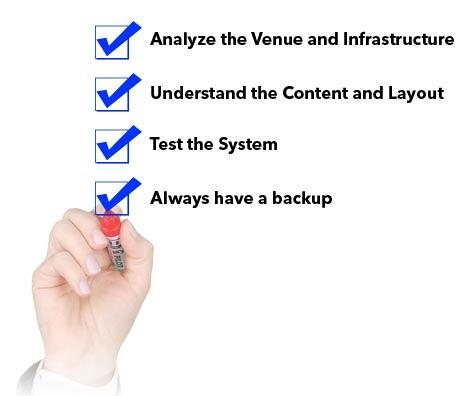 Creating slides is just one part of what you would do as part of your presentation. Delivering those slides will complete the process. In an earlier post, we explored a Checklist for Creating Presentations. In this post, we undertake a similar, planned checklist to deliver your slides. We have compiled a list of activities to do before delivering your slides. Let's call this a presentation delivery checklist.
Make sure that these prerequisites are in place before you deliver your presentation.
---
May 21, 2015
Unlike slides which are primarily presented through a display device such as a monitor, TV screen, or projector, the Notes and Handouts in PowerPoint are essentially intended for printing. In this tutorial we will explore how you can add Headers and Footers to make your printed Notes and Handouts more professional and useful.
Learn how to add Header and Footer to Notes and Handout pages in PowerPoint 2013.
---
May 20, 2015
Rodney Saulsberry is one of the top voice-over talents in the United States, and author of the new book, Rodney Saulsberry's Tongue Twisters and Vocal Warm-Ups. For more than a decade the Detroit native and University of Michigan graduate has given voice to many successful commercial campaigns, including Toyota Camry, Alpo, Verizon, and numerous movie trailers such as, How Stella Got Her Groove Back, Finding Forrester, Tupac Resurrection, Friday and Dumb & Dumberer. Rodney resides in Agoura, California. In this conversation, Rodney discusses his new book.
---
May 20, 2015
If your presentation has many slides, it will be easy to identify the current slide as long as you have enabled slide numbers on your slides. In PowerPoint you have to make these slide numbers visible since they don't show by default.
Learn how to add Slide Numbers on slides and Masters in PowerPoint 2013 -- and more tricks on making them work to your will.
---
May 20, 2015
There will be times when you have to work with more than one presentation in PowerPoint. You can easily open two or more presentation next to each other which makes it easy to compare presentations and edit them as well. This is also helpful when you want to copy or move slides from one presentation to another. However what if you do not want to compare or copy slides? Let's imagine you have four presentations open and you can only see the one that is active. What about the other three presentations? How do you navigate to those presentations without having to close the active presentation?
Learn how to switch views between multiple presentations in PowerPoint 2010.
---
May 19, 2015
As part of our Overcoming Clichéd Pictures series, we look at how you can find alternatives to the Phone Operator clichéd visual concept. We then try to understand Glossophobia, the fear of public speaking. We bring you two exclusive interviews this week -- one with Joel Harband of Speech-Over 5, who talks about a PowerPoint add-in that automatically generates and adds voice-over narrations to your slides. In the second interview, Tom Kuhlmann of Articulate discusses their amazing Storyline 2 product that lets you create inter-activities and eLearning content. PowerPoint 2013 users can learn about dictionaries, spell checks, and replacing words. PowerPoint 2010 users can explore adding Picture Layout SmartArt graphics. Finally, don't miss the new discussions and templates of this week!
Read Indezine's PowerPoint and Presenting News.
---
May 19, 2015
The terms Header and Footer typically come from word processing programs -- these denote repeated elements that show at the top and bottom of every page. Headers and Footers work similarly on PowerPoint slides -- the Footer is a line of text that usually appears at the bottom of a slide. By default, the footer with one or more of three placeholders appears on every slide in a presentation -- but you can change that as required.
Learn how to add Headers and Footers to slides in PowerPoint 2013.
---
May 18, 2015
Scott Kabat is CMO at Prezi. He is passionately committed to growing and engaging a global community of diehard Prezi enthusiasts. When he's not taking orders from his young kids, Scott spends his free time doing various endurance sports, reading history, ranting about the dysfunctional state of American politics, and wasting critical brain space by filling it with obscure movie quotes. In this conversation, Scott discusses Prezi now encompassing more than 50 million users.
---
May 18, 2015
In PowerPoint 2013 when you select any text container such as a text placeholder, shape, or text box -- then you may (or may not) see which language is specified for the text container on the Status Bar. However it is quite possible that you may not be seeing any language specified on the Status Bar -- and this can happen for one of two reasons.
Learn how to make the Language Option visible on the Status Bar in PowerPoint 2013.
---
May 15, 2015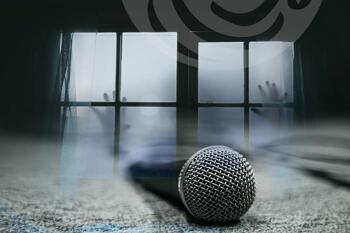 Did you know what is it that's more scary than death and darkness to an average person? No, it's not the fear of heights or even claustrophobia, the fear of confined spaces. It is actually the fear of speaking in public, also known as glossophobia!
If you have some glossophobia, or even if you are terrified by speaking in public, then you are not alone. Many famous speakers suffered from this phobia, and they overcame these fears to become world famous speakers.
Learn what glossophobia is, and why it should be overcome.
---
May 15, 2015
If you created a long presentation for a particular event or concept and then realize that you used the wrong terminology across the presentation, then what would you do? Yes, you can manually find the problem word and replace its each occurrence. But what if you have more than a few slides? Or even then, you might miss out locating the problem word in some occurrences. Your best choice is to do replace using the Find and Replace option in PowerPoint 2013.
Learn how to find and replace words in PowerPoint 2013.
---
May 14, 2015
Joel Harband heads Tuval Software Industries, based in Israel. Their best known product is Speech-Over, a PowerPoint add-in that enables PowerPoint slides to incorporate narrations using automated voices. In this conversation, Joel discusses the new Speech-Over version 5 release.
---
May 14, 2015
Has it ever happened that you know that a particular word is misspelled, but PowerPoint's spell check doesn't seem to think so! That may be because your word may be in all CAPS, or it may contain some numbers -- in these cases, and in several other instances, PowerPoint just ignores any misspellings. Fortunately, you can turn off the options that instruct PowerPoint to ignore these misspellings. Remember though that changing these options will apply to all Microsoft Office 2013 applications you have installed on your computer including Word, Excel, and Outlook.
Learn how to set spell check options in PowerPoint 2013.
---