January 17, 2022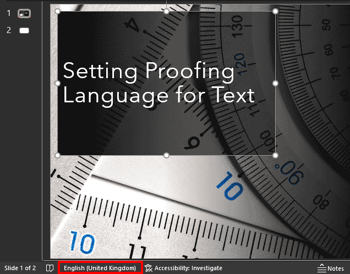 Do you have a presentation that contains text that needs to be spell-checked in more than one language? Or do you and your client or colleague work with different localized versions of Microsoft PowerPoint? It may be that you use English (US) and color is a perfectly valid spelling, but someone else in another part of the world uses English (UK) and their spell checker suggests that the word color be changed to colour. Or if they use the French version of PowerPoint, then both spellings of color/colour would be flagged as incorrect. They use the term couleur. You first need to have proofing tools installed for all or any of the languages that you need to work within PowerPoint.
Learn how to set proofing language for selected text containers in PowerPoint 365 for Windows.
---
January 13, 2022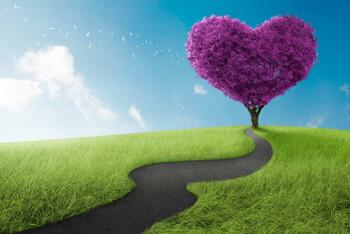 I was watching The Wizard of Oz recently and I suddenly realized what a relief it was to be engrossed in a wildly entertaining movie classic, as opposed to sitting in front of my laptop screen, utterly bored by the latest online meeting. Over the last couple of years, we've all been down the Yellow Brick Road of online meetings. At first, it was fun. There were lie-ins and quizzes and bare feet – oh my! However, as time went on, and screen time went up, most of us started to feel less over the rainbow and more Wizard of Zzzzzzzz(oom).
Read more with Dan Magill of Toastmasters International.
---
January 13, 2022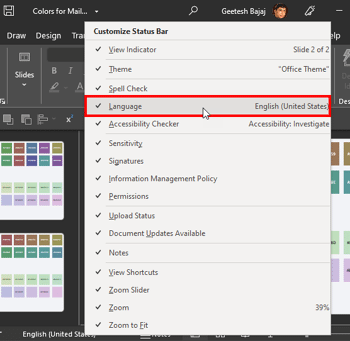 When you select any text container such as a text placeholder, shape, or text box in PowerPoint, then you may (or may not) see the language specified for the text container on the Status Bar. However it is quite possible that you may not be seeing any language specified on the Status Bar in PowerPoint 365 for Windows, and this can happen for one of two reasons.
Learn how to make the Language Option visible on the Status Bar in PowerPoint 365 for Windows.
---
January 12, 2022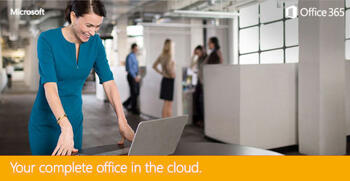 Microsoft 365, previously known as Office 365 is a well-known brand for Microsoft now. But you may have also heard about their other different, but still similar product offerings such as Microsoft Office 2021, or other versions for the desktop, for both Windows and Mac. Are desktop versions the same as Microsoft 365?
Explore differences and similarities between Microsoft 365 and desktop versions of Microsoft Office.
---
January 10, 2022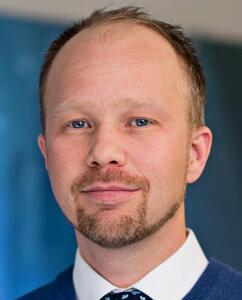 Thomas Häger is the managing partner and founder of Heron Consulting, a consulting company focused on operations strategy and supply chain. Heron Consulting has developed the Heron add-in for PowerPoint that includes features that enable users to produce higher quality presentations in a shorter time. Thomas Häger has a long background from Management Consulting with Accenture paired with experience from running Excellence in a corporate context, which forms the basis for the features in the Heron add-in for PowerPoint. In this conversation, Thomas talks about this add-in.
---
January 10, 2022

Do you need to frequently add subscript and superscript formatting to text in PowerPoint, or even in other Microsoft Office programs such as Word, Excel, and Outlook? Quite often, this formatting may take a while, and we will explore easier and faster ways to add subscripted and superscripted text. We will also look at keyboard shortcuts that make these tasks even easier.
Learn how you can add subscript and superscript to text in PowerPoint for Windows.
---
January 7, 2022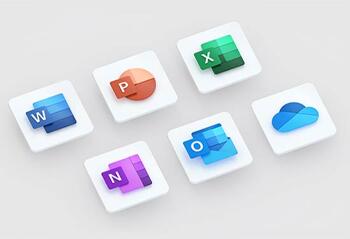 We all realize that nothing is really free in today's world, yet we all look for free stuff all the time. Well, maybe we were partially wrong when we said "nothing is free," because you can get a free, or at least a cheaper copy of PowerPoint and Microsoft Office. When we say free or cheap, we do not refer to bootlegged copies, but genuine, original software. Here are some options for you to get a free or cheaper copy of Microsoft Office.
Learn how you can get a free or cheaper copy of Microsoft Office, including Word, Excel, and PowerPoint.
---
January 4, 2022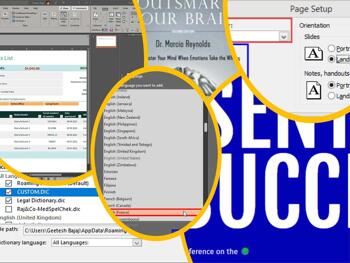 We first look at how the Paste Special option is so different than the conventional Paste option, and why you should make it a habit to explore Paste Special more often. We also look at how an additional decimal digit makes a big difference in setting custom file sizes in different versions of PowerPoint. We also bring you an offer for Present to Succeed, the presentations conference being held virtually in 2022.
PowerPoint 365 for Windows users can learn about setting the default custom spelling dictionary and how you can add and remove proofing dictionaries for foreign languages. We also bring you quotes, press releases, and templates from the last few days.
Stay informed about updated tutorials and happenings related to PowerPoint and presenting.
---