We all realize that nothing is really free in today's world, and yet we all look for free stuff all the time. Well, maybe we were partially wrong when we said "nothing is free," because you can get a free, or at least a cheaper copy of PowerPoint and Microsoft Office. When we say free or cheap, we do not refer to bootlegged copies, but genuine, original software. Here are some options for you to get a free or cheaper copy of Microsoft Office:
Get a Trial Copy of Microsoft Office
You can install and run this trial version for 30 days almost like a full copy. If you are doing a project that's going to be over in a small duration, such as a month, then, this is a great option. Of course, that is not the intent behind a free trial. Microsoft rightfully assumes that you will like the product after the trial period is over, and will buy a licensed copy. Trial copies are available for both the Windows and Mac versions of Microsoft Office (both as part of the Microsoft 365 trial). Do note that you will be asked to provide your credit card details before you download the 30-day trial, and you will be charged for a year as soon as your trial ends. If you do not wish to pay for now, make sure you cancel the subscription to Microsoft 365 before your 30 days are over.
Microsoft Office (part of Microsoft 365) 30 Days Trial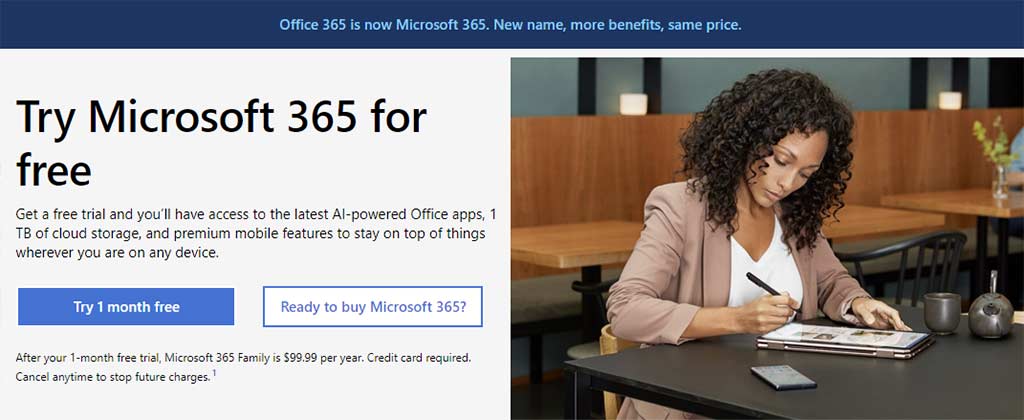 Microsoft Office or Microsoft 365?
Confused about why you need Microsoft 365 Home to get trial versions of Office for Windows and Mac? That's because Microsoft actually is providing you with a 30-day trial of their Microsoft 365 Home subscription, which includes 5 licenses of Office (you decide whether you want to use Windows or Mac versions of Office). Learn more about Microsoft 365 in our Microsoft 365 or Perpetual Office? page.
Do you just want a trial version of Microsoft Office without signing up for an Office 365 subscription? Yes, that's still possible although Microsoft has sort of hidden this option in some corner of their TechNet site. Yes, this page is still for Office 2013 for Windows! This is a standalone version that you can download and install on your computer – also compared to the 30 day trial of Office 365, this one is a full 60 day trial. No such luck for Office for Mac users though – looks like the only way to get a trial of that version is through a trial of Office 365 Home.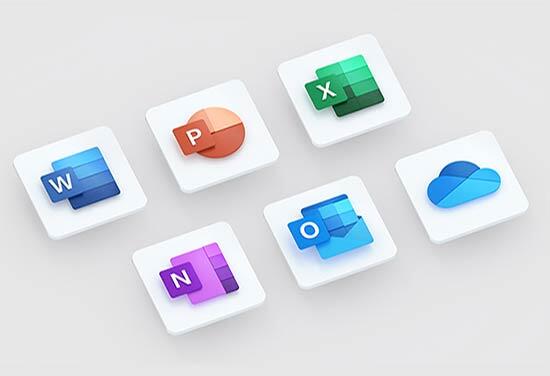 Compared to the subscription version, it's difficult to find a download link for a 30-day trial of Microsoft Office 2021, the perpetual version. However, such a trial version does exist. You can find it you search Google or Bing, and several sites will provide a direct link to download the trial from Microsoft's site. However, this is a link to the trial file, and Microsoft apparently has no landing page on their site for the Microsoft Office 2021 trial. Apparently, Microsoft has provided an option to extend the trial period of this version of Microsoft Office to 180 days. The utility to extend the license is included within the Office trial installation, and does require bringing up the Command Prompt window, but you can also do it through third party tools. Note that this is not a crack but a legal option provided by Microsoft to extend your trial period.
Explore Microsoft Office for the Web
Microsoft provides a free copy of the PowerPoint for the Web, a web-based version of PowerPoint to anyone who has a Microsoft account. Similar web versions are available for Word, Excel, Outlook and OneNote. If you have a Hotmail, Live, Passport, or Xbox account, then you already have a Microsoft account. Just head to the OneDrive site, and you can use this free, web version of PowerPoint and other Microsoft programs. These web versions are fairly limited in their capabilities than their full desktop counterparts, but for most people, they work well. One caveat though is that you need to be connected online all the time.
PowerPoint and all other Office programs for the Web have some extra features up its sleeve that you may want to use even if you have a desktop version of the program. It lets you collaborate on a presentation, document, or spreadsheet so that more than one person can edit the same file at a time. Also, you can embed your PowerPoint presentations on any web site using OneDrive embed options. Additionally, you can share your PowerPoint slides on social sites like Facebook, LinkedIn, and Twitter.
Best of all, Microsoft Office for the Web uses the same file formats as the desktop version. So, the same presentations, documents, and spreadsheets can be edited on both platforms.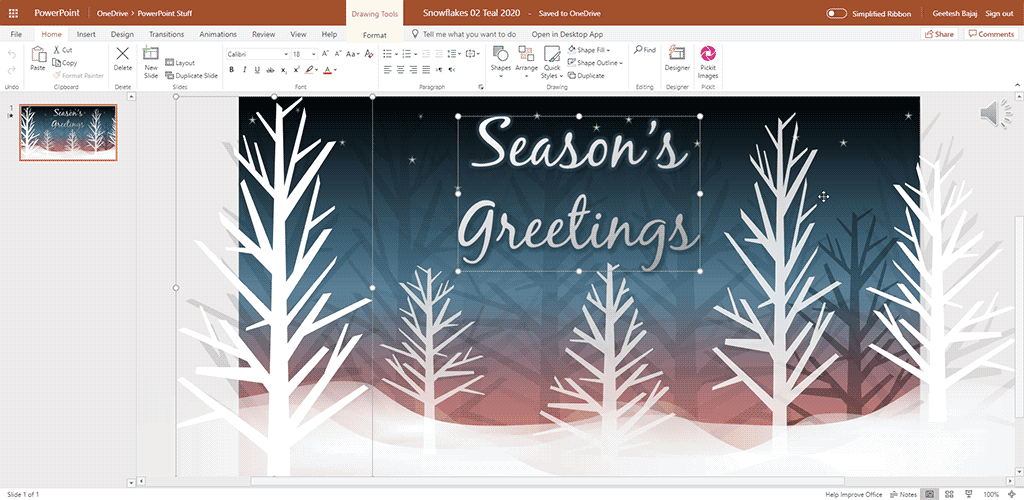 Consider Home and Student Versions
Microsoft provides Office in a Home and Student version that's cheaper than the regular version. Fairly often, you can get a copy of this version for around $150, and you can get even better deals typically during Thanksgiving and Black Friday sales. The license allows installation on one computer. Microsoft does limit the use of the Home and Student version to non-commercial activities. According to Microsoft, the Home and Student version "cannot be used for any commercial, nonprofit, or revenue-generating activities, by schools or academic institutions, or by any government organization."
Microsoft Office Home and Student

Get Education Versions
In addition to the Home and Student version of Office retail products, Microsoft offers education versions of Office 365 subscriptions. Do note that these versions are called Office 365 rather than Microsoft 365. In many cases, these versions are available for free as long as you are enrolled in an eligible educational institution. These subscription versions also get you Microsoft Teams and additional classroom tools. Using the link provided below, you may get access almost instantly if your educational institution is verified. Alternatively, it may take some time for Microsoft to confirm your eligibility, and provide you with a free license.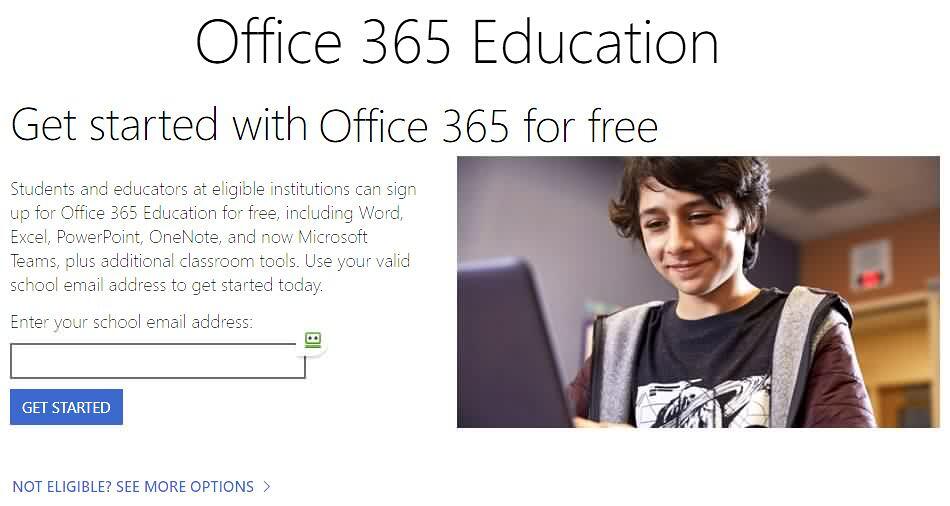 For more information on both these offerings, you will find brief descriptions in our Microsoft 365 or Perpetual Office? page.
If you just graduated, then you may be eligible for the Microsoft Grad Microsoft 365 offer that provides you with 12 months access to Microsoft 365 Personal for just $12. This offer is intended to let you use tools that can help you create your resume, collaborate with others, and keep everything organized after you graduate, and before your first job. Do note that this offer as of now is US-only, and is only applicable for 1 year, and will not renew at the discounted $12 rate.
Additionally, Microsoft also provides Microsoft 365 Nonprofit that will get your qualified nonprofit organization a free of discounted license for Microsoft 365.
Free Software from Microsoft
Microsoft offers free software as part of its BizSpark, WebsiteSpark, and DreamSpark initiatives. In addition, they also have a Microsoft Faculty Connection program. You can check if you are eligible from this site:
Microsoft: Free Development Resources
Previous Version from eBay or Garage Sales
Auction sites such as eBay often sell older, used copies of Microsoft Office at a substantial discount. We suggest that you try and get a copy that is newer than Office 2010. Also, if you can, there are good deals available for Office 2007 for Windows, and Office 2008 for Mac. Do check if any of these older versions are compatible with newer operating systems like Windows 10 (or newer) or Mac OS Bug Sur 11 (or newer).
Also if you buy from a garage sale, make sure that the product has not been activated. If activation fails, you can always call up Microsoft's activation phone support. Even better, try and get a shrink wrapped copy of an older version. Many users buy software that they never open, and these end up in auction sites and garage sales after a few years!
This is the original page. An AMP (Accelerated Mobile Page) version of this page is also available for those on mobile platforms, at Microsoft Office for Free?.