January 30, 2018
PowerPoint add-ins help in adding new capabilities that can polish your presentation in many ways. But when the time comes to uninstall these add-ins for whatsoever reason, you might be surprised to find their menu customizations, such as buttons that represent add-in features still exist! Click those menu extensions and nothing may happen, but these menu options are still there! In another scenario, you may have customized your PowerPoint menus and toolbars to a large extent. Now, you want to restore everything to a pristine state, almost like how the interface looked when you first installed PowerPoint. In either case, it is possible to lose all these customizations. The key to this solution lies in PCB files.
Learn how to remove customizations from PowerPoint's PCB files in PowerPoint 2016.
---
January 30, 2018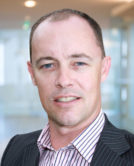 In September last year, we carried a feature that showed how you could create transparent pattern fills in newer versions of PowerPoint. We ended that post with the hope that someone will be able to provide a VBA-based solution. Jamie Garroch of YOUpresent provided more than just a VBA solution. He created a free add-in that sits comfortably within your PowerPoint right-click menu. This menu option provides you with quick access to adding transparency in pattern fills for shapes!
Learn more and download the add-in.
---
January 29, 2018
PowerPoint makes amazing slides, but it is more than a program to create slides for presentations. Did you know that you can create some amazing dashboards in PowerPoint? PowerPoint's familiar interface and intuitive tools make it an easy task to create your own dashboards quickly. Being so accessible and omnipresent, PowerPoint does provide so many benefits compared to other tools.
Read more in this post by Kurt Dupont.
---
January 29, 2018
The Developer tab of the Ribbon is typically not visible within PowerPoint 2016. To enable the Developer tab, you have to visit the PowerPoint Options dialog box. So why would you want to enable a tab that's hidden by default? That's because the Developer tab provides options that most PowerPoint users may not be aware of, and don't typically use.
Learn how to enable the Developer tab of the Ribbon in PowerPoint 2016.
---
January 26, 2018
Did you receive a PDF from someone that needs to be converted into a PowerPoint presentation? Or did you lose the original PowerPoint file, and only have a PDF version left? Maybe you received an InDesign or Quark file that needs to do double-duty as a PowerPoint deck? Or there may be any number of reasons to create an editable PowerPoint slide deck from a PDF.
Explore our walkthrough of PDFelement 6 Pro converting a PDF to a PowerPoint presentation.
---
January 25, 2018
A few days ago, I needed to demo some animation effects in a training class. I happened to open one of my older presentation decks, and this one was probably created using PowerPoint 2002 or 2003. When I selected the Slide Size option to change the slides to widescreen, I saw a poor transformation of my existing slides. I ended losing all colors, fonts, and backgrounds. Even the text alignment differed!
Read more about the solution here.
---
January 25, 2018
Presenter View in PowerPoint 2016 for Mac is a purpose-built view that accompanies Slide Show view. This view is beneficial in an environment that has at least two displays such as a laptop and a projector. The projector then shows the actual slides, commonly called Slide Show view. However, you see the Presenter view on the laptop. Notice that you get to see much more than just the slide. Rest assured that the audience viewing the projector output see only the slide!
Learn about Presenter View in PowerPoint 2016 for Mac.
---
January 25, 2018
Originally, this started with a discussion in an internal group exploring solutions that would allow one click on a remote to advance two presentations at the same time. Why would anyone want two presentations to move ahead at the same time?
PowerPoint MVP Troy Chollar shares some options.
---
January 24, 2018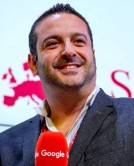 David Edri is a leading ad-tech and social media entrepreneur and executive with over 20+ years of industry experience. David is currently the CEO of Emaze, an online content creation software with patented automatic design technology. David was a founding team member of RadiumOne, an online marketing platform, where he led RadiumOne Engage, their marketplace for advertisers to engage with gamers and drive high value branded experiences with Fortune 500 advertisers. David was founder and CEO of Formove.com, an online marketplace, and previously the founder and CEO of 123Out.com, a social network that connected communities with entertainment venues.
---
January 24, 2018
Have you created all your slides in PowerPoint Online, and now you want to show it in front of an audience? Or you just want to use this slide deck in a webinar, or even see them yourself to understand how they look in full-screen view? In that case, the view that plays your presentation in full-screen mode is Slide Show view.
Learn about Slide Show view in PowerPoint Online.
---
January 23, 2018
We bring you Tom Kuhlmann from Articulate, who talks about Articulate 360, a subscription offering from Articulate that contains their software applications. These include several PowerPoint add-ins such as Presenter, Engage, and Quizmaker as part of Articulate Studio, plus other apps such as Storyline, Rise, and more. Yousef Abu Ghaidah, who is based out of Qatar talks about why you should never (ever) memorize your presentation. Paul Hellman consults and speaks internationally on how to make your point fast and in this exclusive interview, he talks about his new book, You've Got 8 Seconds.
PowerPoint 2016 for Windows users can learn about identifying whether you are running a 32-Bit or 64-Bit version of PowerPoint. PowerPoint 2013 for Windows users can learn about Share options in Backstage View. PowerPoint 2016 for Mac users can learn about Slide Show view. PowerPoint Online users can explore Reading view. We also explore how you can edit captions within the STAMP add-in in PowerPoint 2016, 2013, and 2010 for Windows And if that wasn't enough for this week, make sure you do not miss the quotes, press releases, and templates released in the last seven days.
Stay informed about updated tutorials and happenings related to PowerPoint and presenting.
---
January 23, 2018
The repertoire of various views available in PowerPoint 2016 ranges from some views that you use all the time to others that you may have never bothered to explore. The latter category probably includes Reading view. Reading view is similar to Slide Show view in some ways because, in both views, the slide is shown in full-screen mode. However, in Reading view, you also see the PowerPoint title bar and the Status Bar at the top and bottom of the interface respectively. Additionally, you can also view the Windows taskbar at the bottom of the screen.
Learn about Reading view in PowerPoint 2016 for Windows.
---
January 22, 2018
The Notes Page is one of ten views available in PowerPoint 2016. This view shows you how your printed notes will appear. In this tutorial, we'll explore this particular view for Notes Pages and learn about the benefits of this view. First of all, the Notes page shows the speaker notes that you add to the Notes pane for each slide. Moreover, then these speaker notes are visible in three distinct places within PowerPoint, depending on the view you choose.
Learn about Notes Page view in PowerPoint 2016 for Windows.
---
January 22, 2018
The situation is familiar: you or someone else uses a non-standard font (not a PowerPoint safe font) in your presentation. You then open this same presentation on another computer, and PowerPoint uses another font to display the same text. Why does it do so? The reason is simple enough: the font originally used is not available on the other system. The end user has no idea that PowerPoint substituted one font with another. There is no information provided at all. The font that is used as a substitute cannot be identified. If you have 500 fonts on your system, there's no way to understand why PowerPoint used a certain font as a substitute.
Learn how you can find out the actual name of the font that PowerPoint used to substitute the original font.
---
January 19, 2018
We have already explored how you can create new captions for movies inserted in PowerPoint, using the STAMP Caption Editor. Once these captions have been added, you may want to edit them or add new captions, by following these steps. Select the video which already has captions added. This will activate the Video Tools tab of the Ribbon.
Edit and create new captions with the Caption Editor within the STAMP add-in for PowerPoint.
---
January 18, 2018
Paul Hellman consults and speaks internationally on how to make your point fast–so you get heard & get results. His clients include BIC, Biogen, Boeing, MIT/Sloan, and NASA. He is the author of Naked At Work: How to Stay Sane When Your Job Drives You Crazy. His columns and commentaries have appeared in The New York Times, Wall Street Journal, Washington Post, and on public radio and TV. CNBC.com has published over 100 of his fast tips. In this conversation, Paul talks about his new book, You've Got 8 Seconds: Communication Secrets for a Distracted World.
---