October 10, 2006
On its own, Articulate Presenter enables you to convert a PowerPoint presentation to a Flash SWF based online rich media content -- Presenter also includes several bells and whistles such as the ability to insert quizzes, Flash animations, narrations, and web objects. The output is entirely customizable, includes interactivity, and reduces the file size so that the content can also be sent by e-mail.
---
October 6, 2006
In a separate review, I looked at WildPresenter which is actually a suite of applications that includes capture, an editing environment, and PowerPoint to Flash export options. Wildform, the company that creates WildPresenter recognizes that many users don't need all those options -- so they created a scaled down version called WildPresenter Lite that limits the abilities to the editing environment only -- so that you can create your own content with shapes, text, images, etc.
---
October 3, 2006
Mary Waldera explains how important preparation is to pulling off a successful meeting. If you find yourself involved in an all day long meeting or a conference that lasts several days with multiple speakers in a large venue setting, or even if you have a few speakers at client meeting, there are several things you can do to prepare for and equipment you can use to pull off a professional, informative, and well-executed presentation.
---
September 12, 2006
Cinematize is a product that walks you through extracting movie clips from a DVD -- it then saves those extracts into different movie file formats that are PowerPoint friendly.
---
September 9, 2006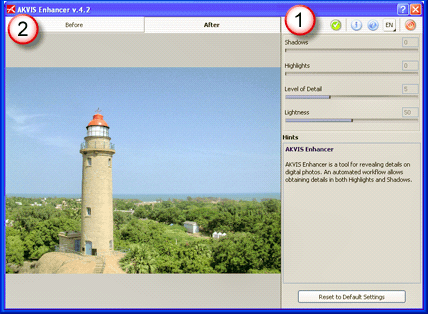 Enhancer is a Photoshop plug-in from AKVIS that enhances your images with one click. It does this feat by detecting details from underexposed, overexposed and mid tone areas of an image.
---
September 9, 2006
AKVIS Sketch is a plug-in for Photoshop or any image editor from Akvis -- the plug-in converts the selected image into a realistic black & white or color sketch -- or even a watercolor painting.
---
September 6, 2006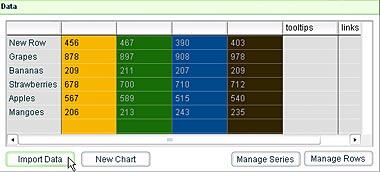 Many programs allow you to create charts that you can insert in PowerPoint -- but what if your charting expert, boss, or publicist wants you to make very important changes at the last minute? That's certainly not easy -- especially if you don't have access to the program that you used to create it. Luckily, Rich Chart Live -- the product we are reviewing today can help.
---
September 4, 2006
You can either insert pictures on PowerPoint slides, or link them -- either way, you can see the pictures on the slide. Once inside PowerPoint, pictures can be formatted, tweaked, and animated like any other PowerPoint object.
---
September 4, 2006
Look at Adobe's FlashPaper program that allows you to print anything to a Flash SWF file -- then insert those Flash SWFs inside PowerPoint slides. Since these are embedded within the slide, there are no warning dialog boxes -- and you can even scroll, zoom, and pan these documents!
---
September 4, 2006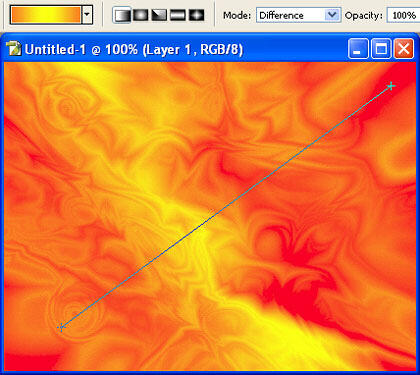 Photoshop gradients are so much more than colors blending into each other -- they are an amazing tool that can help you create some quick and beautiful backgrounds. In this tutorial, you'll learn how you can create these backgrounds.
---
September 1, 2006
Giveaways and More
Capture v2 Promo
Formatting Embedded Excel
Advanced Graphics for PowerPoint
News and Happenings
---
August 31, 2006
Don Brittain is CEO and a founder of Instant Effects, a California company that develops software to visually enhance presentations, communications, and collaboration. Don has a personal interest in bringing the power of interactive computing and visual communication into mainstream use. In this interview, he discusses OficeFX and PowerPoint.
---
August 30, 2006
Joachim Fritze was born and grew up in nothern Germany. He is a chemist by profession with twenty years of experience in the sales and marketing of dentistry stuff. An avid PowerPoint user for almost a decade, Joachim churns up PowerPoint presentation all the time and loves to use Perspector, the 3D add-in for PowerPoint.
---
August 29, 2006
No amount of words can explain what a screenshot or a video capture of an onscreen activity can do since this is essentially showing to an audience how a task can be performed -- TurboDemo, the program being reviewed on this page allows you to do all sorts of still and video captures -- and then create tutorials and demos which can be output to various formats.
---
August 25, 2006
To buy a product that converts PowerPoint presentations to Flash SWFs is no longer an easy decision to make -- what with twenty-plus offerings out there! And since each of these applications has something different (and seemingly better) than the other, this decision can be downright confusing. FlashSpring Pro is one such application -- what does it do different, how does it perform, and what is my opinion?
---