Dave Paradi is known as The Office Technology Lifeguard because he rescues people from "Death by PowerPoint" and other electronic sins. His articles, special reports and books help you quickly and easily leverage the technology you already own to save time and make money.
In this interview, Dave discusses the true cost of bad presentations and also discusses death by PowerPoint. He also talks about creativity blocks and the importance of outlining. Read here.
---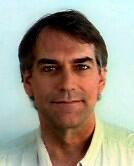 Richard Bretschneider is ten year Microsoft veteran, having joined the company in 1993 to work on PowerPoint IV for Windows and the Macintosh. Over the years, he's contributed to the design and direction of the application, and been awarded three PowerPoint related patents. Specific feature area highlights include the first Microsoft Clip Art Gallery, AutoContent Wizard, PowerPoint HTML export, PowerPoint Kiosk and Browse Modes, Document Hyperlinks, Presentation Collaboration and Commenting, and Password Protection. He was lead program manager for PowerPoint 2003, and is one of those currently directing planning for the next version of the product. Prior to Microsoft, Richard worked at Ashton-Tate and VisiCorp.. More.
---
Tony Dunckel is a Product Marketing Manager at TechSmith Corporation, a multimedia software company based in Michigan. TechSmith, founded in 1987, focuses on enabling users to capture images and activity from Windows desktops, including animation, graphics, text and video, and enhance the captured material with special effects, narration and a variety of multimedia features. The company's flagship products are SnagIt, Camtasia Studio and EnSharpen. Their software products increase business productivity and enrich personal computing by helping users to communicate, teach and demonstrate complex ideas and subtle points visually, rather than through words alone. More.
---
Jerry Weissman founded Power Presentations, Ltd. in 1988 in Silicon Valley. His background in broadcasting, television production, publication, professional writing and classic rhetoric made Weissman uniquely suited to create a new comprehensive, media-based approach to presentation coaching.
Mr. Weissman's initial focus was to help companies in Information Technology develop their general presentation skills. One of his debut efforts was the Cisco Systems IPO roadshow. Following its very successful launch, Don Valentine, of Sequoia Capital, and then Chairman of Cisco's Board of Directors, attributed "at least two to three dollars" of the offering price to Mr.Weissman's coaching. More.
---
Dennis Ricks is the founder and President of CrystalGraphics, Inc., based in Santa Clara, California, which is a leading developer and publisher of add-iwns for PowerPoint.
Prior to leading the development of the PowerPlugs product line, he lead the development of TOPAS, a pioneering 3D animation software package for the PC. Prior to that, he worked at General Electric, as a manager in the R&D department of its CAD/CAM division. While in college he invented and patented a novel 3D television system. More.
---
Bill Odell has over 18 years of technology marketing and sales experience, and is currently the Vice President of Marketing at Latitude Communications, a provider of fully integrated web and voice conferencing applications based in San Jose, CA.
Prior to joining Latitude in 1996, Bill held positions as Director of Marketing and Director of National Accounts with Compression Labs, a pioneer in the video conferencing industry. Prior to joining Compression Labs, Bill was with Sun Microsystems, where he was a Senior Product Manager in Sun's storage products group. More.
---
Rick Altman is the spirit behind PowerPoint Live, an event that's going to be held from October 12 to 15, 2003 at Tucson, Arizona.
In this interview, Rick discusses PowerPoint Live, PowerPoint, Microsoft, tennis tournaments, rumours, trivia, many more things and why you should be there in Tucson. More.
---
Susan Berkley is a former radio personality and a well-known voice on TV and radio commercials and phone lines.
Recently featured in The New York Times, The LA Times, Business Week and on CNBC, she is one of the voices that says "Thank you for using AT&T," and is the voice of Citiphone Banking. More.
---
Michael Power is the founder and Managing Director of Neuxpower, a software solutions company based in the UK. Neuxpower custom-build both stand-alone applications and add-ins that enhance existing software such as Microsoft Office.
Their commercially-available PowerPoint optimizer, NXPowerLite, radically reduces the size of PowerPoint files. More.
---