When Callout shapes are used wisely, they can be impactors that convey a message. The attribution and positioning of the callouts has to be proper so that your audiences do not get lost. When inserted, Callouts take default formatting attributes from the Theme applied to the presentation, just like any other PowerPoint shape. You can later change their fill and/or outline and also apply a shape effect to them in the same way as you would do for any PowerPoint shape.
Follow these steps to learn more in PowerPoint 2013 for Windows:
Open your presentation PowerPoint 2013 for Windows and navigate to the slide which includes Callouts that you want to format. Figure 1 shows our sample slide with Callouts that possess default formatting.

Figure 1: Callouts with default formatting
As you can see in Figure 1 above, the default format of the Callouts shown does not complement the picture upon which they are placed. So, we changed their fill color to make them a little lighter, as shown in Figure 2.

Figure 2: Callouts with a different fill
Next, we removed the outline from the Callouts so that they look more contemporary in styling, as shown in Figure 3.

Figure 3: Callouts with no outline
At this stage (see Figure 3, above), the white color makes of the text difficult to read. So, we changed the text color to black, as shown in Figure 4.

Figure 4: Callouts with changed text color
Now, to make the callouts stand apart just a wee bit from the picture, we applied a subtle shadow to achieve the effect you see within Figure 5.

Figure 5: Callouts with a shadow effect added
Format your Callout shapes as required using any of the suitable fills and effects. Remember to save your presentation often.
Tip: If you don't want to spend time on individually changing the fill, line, and effect of the Callouts, you can try applying some quick preset styles available within the Shape Styles drop-down gallery that you can see in Figure 6.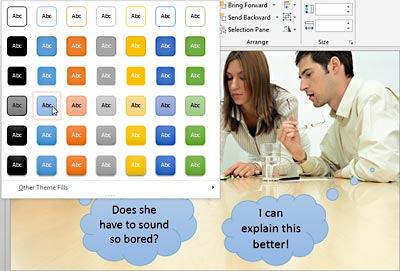 Figure 6: Shape Styles drop-down gallery
These styles are all Theme-specific, so if the presentation Theme is changed. You'll end up with new Shape Styles that are always coordinated with the appearance of your slides.