All case studies on this page are dated earlier than 2009. For newer case studies, please visit our blog to see more case studies.
---
Mike Pearce teaches social studies at Ellison High School in the Killeen Independent School District in Texas, USA. But Mike is not just another teacher. He uses PowerPoint presentations to deliver a successful teaching system that has shown a phenomenal improvement in the results and passing rates.
---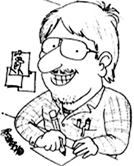 Using Cartoons within PowerPoint slides can be an amazing route to add a light moment or highlight attention towards a strong point. Either way, it is a great concept that is going places as Dan Rosandich discovered much to his delight.
For PowerPoint use, JPEG and GIF files work the best, and GIFs really work so much better for use in presentations, especially if there are not too many colors in the cartoons being used. GIF also keeps file sizes under control since its gamut does not exceed 256 colors, also known as 'indexed color' in the professional world.
---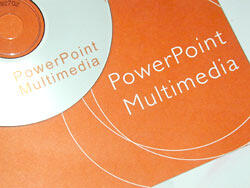 At the University of Tasmania, Dr. Simon James and his team has been using PowerPoint slideshows with hyperlink navigation as individual learning resources for students. It's been a way for lecturers to put together multimedia content using a program they're already familiar with.
Everybody has been happy with the results. The students like color pictures, video, audio and interactivity. Lecturers are glad that it is easy to create the resources. Administrators are pleased to support flexible delivery options that don't cost much.
---
I first heard about Vic Ferri's PowerPoint to EXE conversion service on a Yahoo Groups forum. Intrigued by the concept, I visited his site but never got around contacting him. There have always been questions on Microsoft's PowerPoint newsgroups that ask about EXE conversion of PowerPoint presentations, and that's something Microsoft has chosen to ignore probably since EXEs from PowerPoint could start a new bunch of computer viruses.
Fast forward two years and I was communicating with Vic about his concept, and it seemed good enough for an Indezine story.
---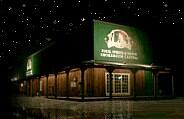 Cattle Annie's Restaurant & Entertainment Club is one of Virginia's premier music venues. Several years ago, Cattle Annie's promotional team implemented PowerPoint slides broadcast through their closed circuit television system. The project was successful at informing the guests, but keeping the slides up-to-date proved tedious and over time, the appearance of the slides deteriorated. Linking the club's scheduling database to the slides seemed to be the solution. Take-Off Software answered the call for a cost effective solution with DataPoint for PowerPoint.
---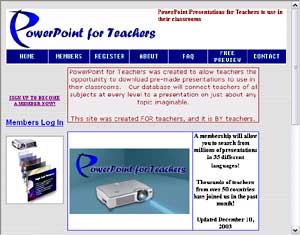 PowerPointforTeachers.com is a website that attempts to be a repository of PowerPoint presentations on all types of subjects that teachers can download and use in their classrooms. The site does not contain any actual presentations to download - it actually is a researched catalog of linked PowerPoint resources from university and school sites. Rather than search (or not be aware of) this presentation content, you can browse a list of linked content that's cataloged according to some keywords.
---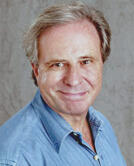 In December 2002, Steven Brier of Practical Growth mailed me to ask for some live support for distribution of a PowerPoint media creation.
The problem was delivery. Steven wanted to create CDs of this presentation that he could give away or sell. The PowerPoint Viewer available at that time was woefully inadequate to cope up with this challenge. Both Steven and me tried different approaches — using DHTML export, Flash output and even replicating the whole presentation in other multimedia programs. The bottom line was that none of them worked, at least none of them captured the original concept anywhere close.
This is the original page. An AMP (Accelerated Mobile Page) version of this page is also available for those on mobile platforms, at PowerPoint Case Studies.