July 02, 2019
The terms Header and Footer typically come from word processing programs. These denote repeated elements that show at the top and bottom of every page. Headers and Footers work similarly on PowerPoint slides: the Footer is a line of text that usually appears at the bottom of a slide. By default, the footer with one or more of these three placeholders appears on every slide in a presentation, but you can change that as required. You can also move the content within the Footer area to the top of your slide. By doing so, you change a Footer to a Header!
Learn how to add Headers and Footers to slides in PowerPoint 365 for Mac.
---
July 01, 2019
A few days ago, I needed to demo some animation effects in a training class. I happened to open one of my older presentation decks, and this one was probably created using PowerPoint 2002 or 2003. When I selected the Slide Size option to change the slides to widescreen, I saw a poor transformation of my existing slides. I ended losing all colors, fonts, and backgrounds. Even the text alignment differed!
Read more about the solution here.
---
July 01, 2019
All Ribbon tabs in PowerPoint 2016 may have any number of buttons that represent commands but they are not scattered all over the tab area. In fact, they are all neatly arranged together in Groups. Each of these Groups has a name that describes what the commands within that Group do. For example, the Slide Show tab in the Ribbon has a group named Set Up, which contains all commands that help you set up your slideshow, such as changing show settings, hiding slides, rehearsing and recording slideshows, etc.
It is only sensible to imagine that you should use this Group concept while creating your own custom Ribbon tabs. In fact, PowerPoint will not let you add any command anywhere else other than within a custom Group.
Explore working with Custom Groups within Ribbon Tabs in PowerPoint 2016.
---
June 28, 2019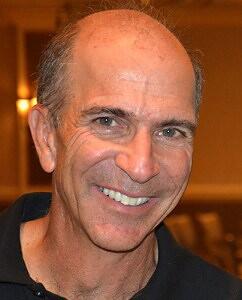 Rick Altman has been hired by hundreds of companies, listened to by tens of thousands of professionals, and read by millions of people, all of whom seek better results with their presentation content and delivery. He covers the whole of the industry, from message crafting, through presentation design, slide creation, software technique, and delivery. He is the host of the Presentation Summit, now in its 17th season as the most prominent learning event for the presentation community. In this conversation, Rick talks about the Presentation Summit, being held in San Antonio, TX this year from October 6 to 9, 2019.
---
June 28, 2019
The Ribbon made its debut in PowerPoint 2011 for Mac. Unlike the PowerPoint versions on Windows though, the Ribbon did not replace all the menus and toolbars that were found in PowerPoint 2008 and older Mac versions.
Learn about Ribbon and Tabs in PowerPoint 365 for Mac.
---
June 27, 2019
Anna Guerrero is head of Marketplace at Canva, an online design and publishing tool which makes graphic design simple for everyone. Since launching in 2013, Canva has grown to over 15 million users across 190 countries, with more than 1 billion designs created, at 36 designs per second. Today Canva is growing from strength the strength, with over 600 team members across 3 offices in Sydney, Manila and Beijing, working together on a mission to empower everyone to create beautiful designs. In this conversation, Anna talks about Canva's recent acquisition of community photo sharing sites, Pixabay and Pexels.
---
June 27, 2019
Nolan Haims has over 20 years of experience in the fields of visual communication, graphic and presentation design. He runs his own boutique consultancy that trains organizations to communicate more clearly and with fewer words. He speaks at national conferences, writes about visual storytelling at PresentYourStory, is a Microsoft PowerPoint MVP and is one of the hosts of The Presentation Podcast. In this conversation, Nolan talks about the Presentation Summit, being held in San Antonio, TX this year from October 6 to 9, 2019.
---
June 27, 2019
Creating outlines for PowerPoint in various external applications lets you stay away from distractions in PowerPoint-land and concentrate on the structure of your slides rather than their appearance. Once you have the outline created, it's very easy to import it in the form of slides into PowerPoint. While this import process works the same way in all versions of PowerPoint, there are small interface changes.
Learn how to import outlines in PowerPoint 365 for Windows.
---
June 26, 2019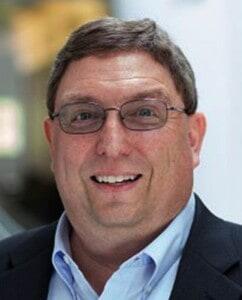 John H. Rahmlow is an internationally known expert in presentation design and delivery. He is currently an Online Retirement Education Consultant (aka webinar specialist) for The Vanguard Group. In this role, he conducts hundreds of webinars a year and assists with the development and maintenance of the presentations he (and the other members of his team) delivers. In this conversation, John talks about the Presentation Summit, being held in San Antonio, TX this year from October 6 to 9, 2019.
---
June 26, 2019
The Ribbon is the long strip comprising tabs with buttons across the top of the main window within the PowerPoint 365 interface. The Ribbon contains almost all the commands you need to work with your slides, and is designed in a way that helps you quickly find the commands that you need to complete a task.
Learn about Ribbon and Tabs in PowerPoint 365 for Windows.
---
June 26, 2019
Yesterday I did a rush cleanup job on a nasty deck of slides for a client, and today, I got a thank you email that said: "There is one thing I must ask you. How do you get your tables to format with such a light design (the lines of the table)?" So this is what I do to get the light-colored lines.
Learn more with Echo Swinford.
---
June 25, 2019
Matthew Pierce, Learning Video Ambassador from TechSmith Corporation, has created videos for learning and marketing for over a decade. He is the lead behind TechSmith Academy and Camtasia Certification programs. Matthew has been a speaker at multiple learning and development focused and marketing conferences. He is a regular contributor to various training publications. Matthew has an MS in Instructional Systems Technology from Indiana University. In this conversation, Matt talks about the Presentation Summit, being held in San Antonio, TX this year from October 6 to 9, 2019.
---
June 25, 2019
Typically, there are three common ways in which you can create slides in PowerPoint. The first of these three ways is to create an outline, but all these three ways can be combined with each other. Having said so, it is best to start by creating an outline for your presentation in another program. Mac users can create outlines in TextEdit. You can also use Microsoft Word. In this tutorial, we'll show how you can use Word 365 for Mac to create an outline for a PowerPoint presentation.
Learn how to create outlines for presentations in Microsoft Word 365 for Mac.
---
June 25, 2019
In today's issue, we begin by featuring a post from Sam Warner of Toastmasters, who talks about how a great leader is one, who is confident enough to delegate effectively. We next feature Mike Parkinson, who speaks about his sessions at the upcoming Presentation Summit in San Antonio, later this year. We then continue our series on Presentation Management by AlexAnddra Ontra and James Ontra, where we explore how presentation management is empowering presenters. Also, hear from Peter Ryckaert of crowdbeamer, whose product won the Best of Show at InfoComm 2019. We also bring you info from UK-based Eyeful Presentations about the true cost of presentations in business. We then explore Canva's new photo collages.
PowerPoint 365 for Windows users can learn about Creating PowerPoint Outlines in Microsoft Word. PowerPoint 2016 for Windows users can explore how to Reset, Export, and Import Ribbon Customizations. PowerPoint 365 for Mac users can find about Starting or Restarting Numbering for Lists, and how to Add Headers and Footers to Notes and Handout Pages. And if that wasn't enough for this week, make sure you do not miss the quotes, press releases, and templates released in the last week.
Stay informed about updated tutorials and happenings related to PowerPoint and presenting.
---
June 24, 2019
As terrific as this managed "presentation polyana" sounds, the reality is that there will inevitably be last minute edits, high-stress crises, and countless long hours as the clock counts down to showtime. Managers changing the whole deck around. Executives calling on you to update tables, graphs, and text. Presenters who are finally giving you the time, attention, and respect you had been begging for weeks earlier.
---
June 24, 2019
PowerPoint has three types of text containers: Text placeholders, Text boxes, and Shapes. We explain Shapes in our comprehensive section on Shape tutorials. Let us now look at the other two text container types. Aren't Text Placeholders and Text Boxes the same? Are they really different? And why should we bother even if they are different?
Learn about the differences between text placeholders and text boxes in PowerPoint 365 for Windows.
---