June 21, 2019
When we talk about presenters in this book, we are referring to people who want to drive action. In business, this is often the salesperson, but it really can be any leader in the company. Leaders at all levels, from middle management to the C-suite, need to motivate people to act. And whether that act means getting someone to buy the company's products, invest capital in the company, contribute great ideas to a project, or learn something new and therefore become a better, more productive employee, presentation management strategy will raise everyone's ability to present better, to act better. Presentation management is empowering because it increases productivity and confidence.
---
June 21, 2019
An outline encompasses the text content within your presentation slides. In many ways, this text is the story or the structure of your presentation and forms an ideal starting point for a bunch of slides. PowerPoint can import outlines created in many applications, and we have already shown you how you can create outlines for PowerPoint presentations in several versions of Microsoft Word.
Learn how to create outlines for presentations in Microsoft Word 365 for Windows.
---
June 21, 2019
Canva is highlighting their Photo Collage feature that lets you create picture layouts with more than one image. Most of their templates for Photo Collages have around 4 images each, as can be seen in the figure below.
---
June 20, 2019
Unlike the slides which are primarily presented through a display device such as a monitor, TV screen or projector, the Notes and Handout pages in PowerPoint are essentially intended for printing. In this tutorial, we will explore how you can add Headers and Footers to make your printed Notes and Handout pages more professional-looking and useful.
Learn to add Headers and Footers to Notes and Handout pages in PowerPoint 365 for Mac.
---
June 19, 2019
Business leaders like Richard Branson and Jeff Bezos have publicly bemoaned the impact of poor presentation practice in their businesses, laying the blame for meandering meetings, mixed messages and wasted time firmly at PowerPoint's door. Despite these high-profile naysayers, presentations remain a constant feature in businesses of all sizes…and a continued drain on resources.
---
June 19, 2019
Peter Ryckaert has been active in the internet business since 1995, and has been recognized in 2006 as the Flemish Youth Entrepreneur. With his previous company DigiPoint he also won the Trends Gold Award for the innovative realization of a completely new remarketing platform for the automotive industry (used by General Motors). DigiPoint has long been among the top-3 internet companies in Belgium before being sold to Cegeka, a pan-European ICT group active in 11 countries. In 2015, he started the crowdbeamer venture, together with co-founder Hans Romaen. In this conversation, Peter talks about crowdbeamer winning the Best of Show winner for Rental & Staging Systems at InfoComm 2019.
---
June 18, 2019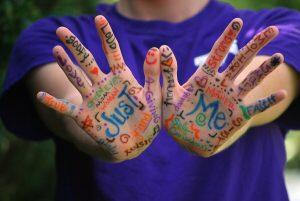 Have you wondered if some of your presentations are actual presentations? Or are they business reports? We explore more in the Is Your PowerPoint a Presentation or a Business Report? post. We then feature Erica Keswin, whose recent book, Bring Your Human to Work (2018 McGraw-Hill), was an immediate Wall Street Journal bestseller. In this interview, she talks about her book and how you can be more human while delivering presentations. We then explore ten easy topics you can choose for a Pecha Kucha presentation, although these topics will work for all types of presentations.
PowerPoint 2016 for Windows users can learn about Working with Custom Groups in Ribbon Tabs, and Adding Commands to Custom Groups. PowerPoint 365 for Mac users can explore how to Replace Fonts and use shapes with No Outline. PowerPoint 2016 for Mac users can explore Reordering and Removing Ribbon Tabs. And if that wasn't enough for this week, make sure you do not miss the quotes, press releases, and templates released in the last week.
Stay informed about updated tutorials and happenings related to PowerPoint and presenting.
---
June 18, 2019
Imagine that you have a long numbered list that forms the content within your PowerPoint slide. Now, it is not uncommon for slides to have numbered lists that comprise twenty lines, and that is singularly unfortunate because even if members of your audience have perfect eyesight, they won't be able to read the teeny-weeny sized text! And let us face the fact that too much text is downright boring, and nowadays any sort of bulleted or numbered lists seem to signify a poorly designed slide. One approach you can take to combat this problem is by dividing your list across multiple slides.
Learn how to start or restart the numbering for numbered list in PowerPoint 365 for Mac.
---
June 17, 2019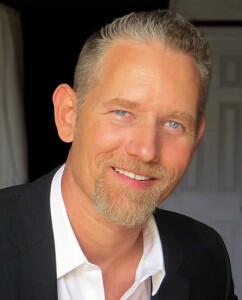 Mike Parkinson (Microsoft MVP and APMP Fellow) is an internationally recognized visual communication expert, professional speaker, and award-winning author. Mike is one of 36 Microsoft PowerPoint MVPs in the world. He regularly conducts workshops and creates graphics, presentations, and creative materials for Fortune 500 companies like Microsoft, FedEx, Xerox, Dell, and Boeing as well as at international learning institutions and organizations. In this conversation, Mike talks about the Presentation Summit, being held in San Antonio, TX this year from October 6 to 9, 2019.
---
June 17, 2019
In my experience, staff are promoted into leadership roles and then develop them once there. This is despite the fact that a better approach is to give them the tools to do the job first and then promote them into the role once equipped. In the first scenario, the new leader is left unsupported and drowning. Newly promoted leaders often feel they must prove themselves by achieving a lot in their first year. However, they risk burn-out if they try to do it all themselves. A sign of a great leader is one who is confident enough to delegate effectively.
---
June 17, 2019
PowerPoint 2016 allows you to customize the Ribbon in a number of ways. You can add Ribbon tabs, add Groups, and populate these with commands. And if you think you made a mess and were better off with the defaults, then you can always get back to square one. On a more positive front, you can share your customizations with friends and colleagues, or also your other computers. And you can export your customizations to a file saved as a backup for a rainy day!
Learn how to reset, export, and import Ribbon customizations in PowerPoint 2016 for Windows.
---
June 14, 2019
Did you know that there is an unspoken fact in the presentations' world? This fact is that nearly half, or even more, of the PowerPoint presentations, and presentations created in other programs are not going to be projected onscreen and presented in a boardroom or a conference venue, or even used in a webinar. Really? Where did these presentations come from? The other half of all presentations created are internal business reports that contain millions of slides floating within the mail inboxes and other folders of most business, educational, and other entities.
---
June 14, 2019
If you want to really benefit from customizing your Ribbon in PowerPoint 2016, then you'll certainly want to add some commands that are not placed by default within any of the Ribbon tabs. Or maybe you want a particular command available on the Home tab of the Ribbon. Whatever your intent may be, you cannot place any commands within the existing groups that are built within PowerPoint. You first need to add a custom group within any of the tabs available in the Ribbon. Thereafter, you need to populate them with commands.
Learn how to add commands to custom groups in PowerPoint 2016 for Windows.
---
June 13, 2019
Whenever you insert a new shape into a PowerPoint slide, you can see that it is filled with a solid color and has an outline by default (this may differ depending on the Theme applied to your presentation). You can remove the fill of the shape as well as the outline. In this tutorial, we'll learn how to remove an outline from a shape so that it only includes a fill without any outline. Whatever you do, make sure that you either remove the fill or the outline because if you remove both, then your shape will no longer be visible.
Remove the outline from any shape in PowerPoint 365 for Mac.
---
June 12, 2019
Erica Keswin is an expert in the business of working human. She helps top-of-the-class businesses, organizations, and individuals improve their performance by honoring relationships in every context, always with an eye toward high-tech for human touch. Her book, Bring Your Human to Work (2018 McGraw-Hill), was an immediate Wall Street Journal bestseller. In this conversation, Erica talks about her book, Bring Your Human to Work.
---
June 12, 2019
All Ribbon tabs in PowerPoint 2016 may have any number of buttons that represent commands but they are not scattered all over the tab area. In fact, they are all neatly arranged together in Groups. Each of these Groups has a name that describes what the commands within that Group do. For example, the Slide Show tab in the Ribbon has a group named Set Up, which contains all commands that help you set up your slideshow, such as changing show settings, hiding slides, rehearsing and recording slideshows, etc.
It is only sensible to imagine that you should use this Group concept while creating your own custom Ribbon tabs. In fact, PowerPoint will not let you add any command anywhere else other than within a custom Group.
Explore working with Custom Groups within Ribbon Tabs in PowerPoint 2016.
---