You already learned how you can sharing your presentations and upload your presentations to SlideBoom, but do you know that unless you enable the option, all downloads of the original PowerPoint presentation (PPT or PPTX) are disabled when you share the URL of your online presentation. Most of the time, you might be happy with this default behavior, but it is good to know that this can be changed on a presentation-to-presentation basis.
This and other similar options can be found within the Privacy options values, go get the privacy options do click on the Edit button on the uploaded presentation, as shown in Figure 1 (highlighted in red).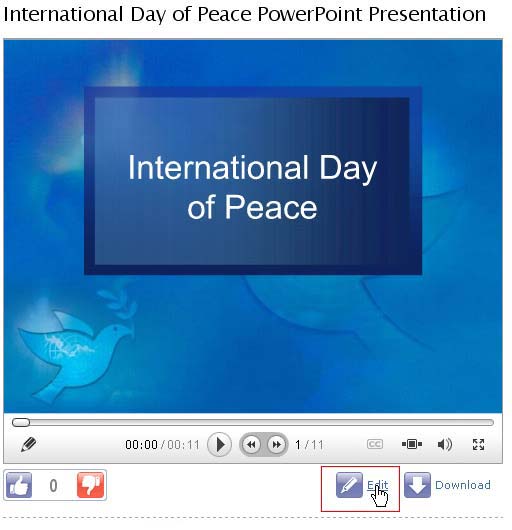 Figure 1: Edit button on the uploaded presentation
Once you have clicked the Edit button you can see Edit Presentation Details screen (see Figure 2). Here you can find the same options what you have entered while uploading presentation to SlideBoom. On this page you can find three privacy options (highlighted in red within Figure 2) that are explained separately below.

Figure 2: Edit Presentation Details
First Privacy Option: It is about to make your presentation available online to anyone or not, you would like to share your presentation with whole world, you need to select the checkbox as shown in Figure 3 below.

Figure 3:

Make presentation available to everyone online

Second Privacy Option: It is about download, by selecting this checkbox you can provide a download option for the users who see your presentation on SlideBoom. In this situation you need to select the first privacy option also, without activating the first option it is not possible to choose second option both are interlinked (see Figure 4).

Figure 4:

Allow everyone online to download the presentation

Third Privacy Option: It is about embedding presentation at other sites. Selecting this option provides an embed code for the users who want to embed the presentation in blogs or websites (see Figure 5).

Figure 5:

Allow embedding presentation at other sites
Done.