Introduction
About PowerFinish Video Backgrounds
Video Backgrounds - What's Included
Using Video Backgrounds in PowerPoint
Pricing & Support
Conclusion
---
Introduction
A PowerPoint presentation is a great platform. It lets you create a framework for the content you are presenting. However, since most PowerPoint presentations look so similar and static, there's been a move to use animated, yet subtle backgrounds for slides. Now I am not a very big fan of adding animated backgrounds, yet I do believe that if you use the right animated loop, you can achieve a different, contemporary look. Again, everything works best in moderation.
The product I am reviewing is looping video backgrounds from PowerFinish. These video backgrounds can be directly used in your presentations, or can be used through third party video engines that we explore later in this review.
Back
---
About PowerFinish Video Backgrounds
PowerFinish looping video backgrounds are from Studio F, a company based Sarasota, Florida, USA, which also provides many conventional templates and backgrounds for PowerPoint. Read a previous review here.
You can learn more about the reviewed Video Backgrounds at the PowerFinish site.
My contact at Studio F for this review was Joye Argo - thank you, Joye. There's also an interview with Joye elsewhere on this site.
Back
---
Video Backgrounds - What's Included
There are 8 volumes of looping video backgrounds for PowerPoint. Each volume includes 20 video sets, and each video set has one video background and three coordinated static slide backgrounds. The video files are WMV9 format. These video backgrounds are:
Looped for 10 seconds
Sized 800 by 600 pixels in dimension
Play 30 frames per second
Compatible with all versions of PowerPoint from version 2000 onwards
Work with Windows and Mac versions of PowerPoint
Contain Windows Movie Maker profiles
Figure 1 below shows three static JPG slide backgrounds. All these are coordinated as far as the design is concerned.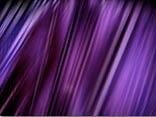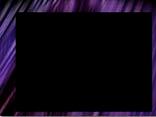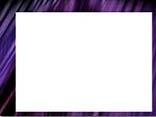 Figure 1: Coordinated video and static backgrounds
Back
---
Using Video Backgrounds in PowerPoint
There are three ways you can use the PowerFinish video backgrounds in PowerPoint:
Use a third party product like Instant Effects' OfficeFX or CrystalGraphics PowerPlugs Video Backgrounds to import PowerFinish video backgrounds.
Use a combination of both static and video backgrounds from PowerFinish. These are coordinated so work well together on subsequent slides (see Figure 1). Learn how to insert a movie within a PowerPoint slide here.
The third option requires more work, but it also means that you don't have to buy another product. Many people are willing to take a couple of extra steps to save money these days, and this process requires that you have Movie Maker (Windows Movie Maker for Vista users). This is a free tool from Microsoft, and has a simple wizard interface that will help you put a title on top of a movie for your PowerPoint presentation in just a few minutes. PowerFinish provides step-by-step instructions on their site. Mac users can achieve similar results with the iMovie program that is built into most Macs.
The question now is why use the third option, and go through the trouble of adding text to the movie and exporting it again to another movie file? That's because PowerPoint will not allow you to place text over a movie clip since movies are considered as active objects and cover everything else on the slide while playing. Joye has a lot of useful info to share on this aspect:
PowerFinish Video Backgrounds are WMVs, so they work great with the existing plug-ins, but there's an alternative if your budget has been tightened because of the current economy. In an increasingly competitive business environment, a lot of people just don't have the funds to purchase additional software, but they need strong presentations more than ever before. If you're in that position, MovieMaker and iMovie are both free and reliable.

We agree that - like any add-on - a little animation goes a long way. We assume that presenters may insert a video background with their title on slide one, then use static backgrounds on most of their other slides. (As designers and presenters, we always recommend restraint when adding design elements to your presentation).

Since most presenters will only use video backgrounds behind a title slide, an end slide, or maybe as a count-down slide during a break; it may be hard to justify the cost of a new plug-in right now. PowerFinish Video Backgrounds are WMVs, so they work great with a plug-in if you have one. But if you don't, using one of the free programs from Microsoft or Apple is a way to very inexpensively add a little animation without a big investment. In an increasingly competitive business environment, a lot of people want to cut costs, but they need strong presentations more than ever. If you're in that position, MovieMaker and iMovie are free and reliable options for adding text over video.

Also, MovieMaker and iMovie offer a simple way to quickly drop text on top of any video you might want to put on YouTube or Vimeo. Animation and video can be intimidating, especially for beginners, so these free programs offer a wizard driven interface to make the process easier. And because they are automatically installed with your operating system, you'll have less worries about compatible hardware, codecs, etc. So, although there are a couple of extra steps involved, many people are likely to use one of those tools now or in the future.
Back
---
Pricing & Support
Each volume of PowerFinish video backgrounds costs just $9.99. That's a great price.
Support is through FAQ, email and phone.
Back
---
Conclusion
PowerFinish is a worthy investment if you want to use moving backgrounds in your PowerPoint slides -- also I felt they worked best when used within Instant Effects' OfficeFX engine. However, they work very well if you spend some extra time in Movie Maker or iMovie to create your own titled videos. It's great that you can buy individual sets or the entire collection. And, StudioF does provide extensive help and tutorials on their site.
See Also:
An Interview with Joye Argo | PowerFinish Templates Volume 6
---
This is the original page. An AMP (Accelerated Mobile Page) version of this page is also available for those on mobile platforms, at PowerFinish Video Backgrounds.